With 2022 in the rearview mirror, it's time to relive some techno tunes with Drumcode Presents: 2022, featuring Bart Skils, HI-LO, and more!
---
Techno – a genre that's been the driving force of the underground since its inception in the early '80s and is one of the best choices when you want to blow off steam or simply get lost in the chug of the bassline. In 1996, a label was created that would change the game, bonding the underground pulse with mega mainstream potential, shooting up through the ranks to become one of the industry's most sought-after labels with Adam Beyer at the helm – Drumcode.
Fast forward to 2022, and these particular 365 days will certainly shine bright as one of Drumcode's best years ever, boasting some of their biggest tunes to date! This included Adam Beyer & Layton Giordani's remix of Sam Paganini's "Rave," "WANNA GO BANG" by HI-LO (Oliver Helden's dark alias) and DJ Deeon, "Resonate" by Lilly Palmer, and "Mind Control" by Chris Avantgarde and Kevin de Vries. There's no doubt that you've heard these tunes echoing between the walls of the hottest clubs or pummeling through the big speakers at major festivals all over the planet this year.
To make it easy to relive these memories, all of the aforementioned have found a home on Drumcode Presents: 2022, featuring 21 peak-hour stunners that will leave the techno consumer dripping in sweat and utterly fulfilled. In addition, listeners will run into fan-favorite productions from artists who struck lightning on the dancefloor, including Veerus, Bart Skils, Rebūke, Tiger Stripes, Pleasurekraft, Eli Brown, and more. With such an immaculate 2022, we can only imagine what iconic beats await on the horizon, so pour up the eggnog and turn the volume up as Drumcode turns the page!
Grab your copy of Drumcode Presents: 2022 on Beatport, stream the album on Spotify, and let us know which track from Drumcode was your favorite this year on Twitter!
Stream Drumcode Presents: 2022 on Spotify:
---
Drumcode Presents: 2022 – Tracklist: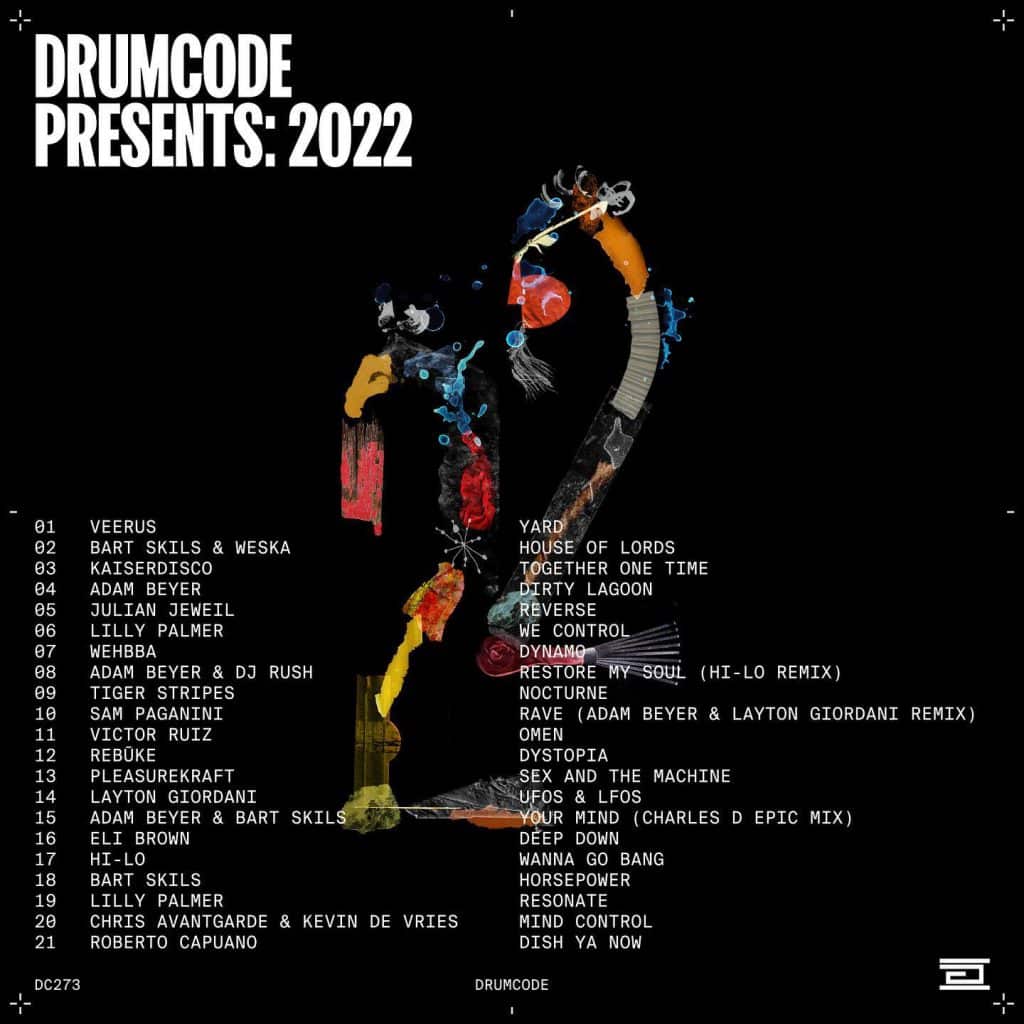 ---
Follow Drumcode:
Website | Facebook | Twitter | Instagram | SoundCloud