Anjunadeep The Yearbook 2022 features 26 of the label's best releases this year from Olan, Joseph Ray, CRi, Tinlicker, Lane 8, and more.
---
As the year comes to a close, Anjunadeep has looked back at the past 12 months and reflected on some of the biggest tunes that have graced the imprint in 2022. Earlier this month, the beloved label delivered the latest volume of Anjunadeep The Remixes for fans to feast their ears on, and now they've refocused their sights on the immersive soundscapes from their original releases with Anjunadeep The Yearbook 2022.
Clocking in at 26 tracks over two mixes, Anjunadeep The Yearbook 2022 shines a bright light on some of the imprint's most established artists and rising stars alike. The first mix kicks off with Fluida's gripping track, "Phoenix," before jumping into impressive offerings from the likes of Eli & Fur, Nils Hoffmann, and Joseph Ray. Other standouts that grace this mix include Simon Doty and Marsh's smashing tune "Touch The Sky," Olan's "Promise To Keep," and Nicky Elisabeth's "Fading." Not to mention Lane 8's appearance with "No Fun," his track with Rae Morris that continues to captivate listeners.
That's not all that Anjunadeep had in store, though, as the second mix delivers another helping of melodic goodness for the Anjunafamily. Nox Vahn's "Lullaby" begins this journey before other tracks like Tinlicker's massive hit with Nathan Nicholson, "Be Here And Now," and Rezident's "On Fire" enter the fray. Tinlicker makes a second appearance in The Yearbook this year with "Just To Hear You Say," while other standouts arrive from other mainstays on the imprint, such as Cubicolor, Luttrell, and CRi. And if you're looking to feel revived, Enamour's track with shobi, "Healing," is the perfect release to put on before the end of 2022.
Grab your copy of Anjunadeep The Yearbook 2022 on your favorite music platform, stream the album on Spotify, and let us know which track is your favorite on Twitter!
Stream Anjunadeep The Yearbook 2022 on Spotify:
---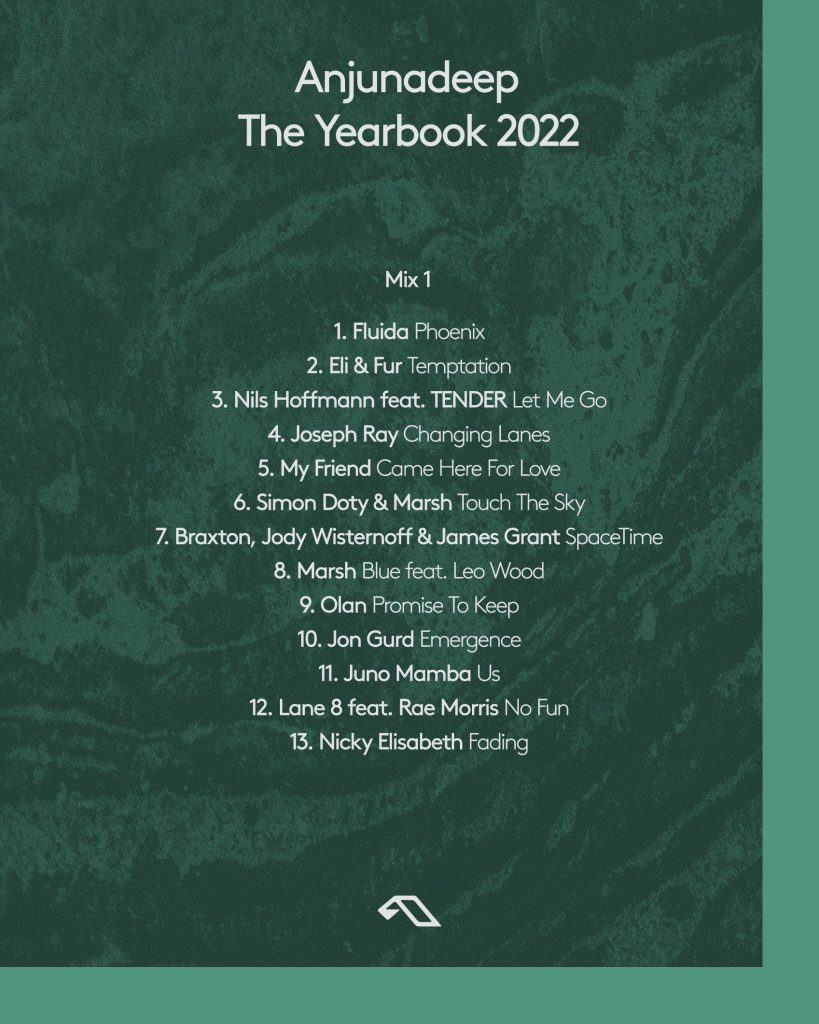 ---
Follow Anjunadeep:
Website | Facebook | Twitter | Instagram | SoundCloud | YouTube | TikTok