Ravenscoon treats fans with chopped vocal samples, poignant snares, and roaring bass on his Collide EP, out now on WAKAAN.
---
Ravenscoon has soared in popularity over the past few years sets as he's liquidated festival crowds on the decks at festivals such as WAKAAN Festival, Lunar Tide, Bonnaroo, Suwannee Hulaween, Summer Camp, and more. Leaving fans satiated, he continues to show that he isn't afraid to combine influences of death metal, hip-hop, and punk rock with experimental bass music. Now, fresh off the DIMENSIONS tour as direct support for Liquid Stranger, Ravenscoon returns to WAKAAN and just dropped the Collide EP.
On this three-track EP, Ravenscoon combines his trademark sound with longtime friends Ruvlo and VLCN for an onslaught of bass. This compilation is the perfect showcase of artists' sounds complimenting each other's extremely well with driving melodies, energetic 808 intros, and massive-sounding bass design. All tracks are a display of Ravescoon's aptness to produce heavier tracks.
Make sure to stream Ravnescoon's Collide EP on your preferred platform and blast those basslines with power equivalent to nuclear fission. Read on for a deeper dive into this brain-throbbing release.
Stream Ravenscoon – Collide EP on Spotify:
---
Bringing echoic bass and repetitive vocal chops, "Shake" rocks the speakers with its heavy drops.
The aptly titled "Shake" is likely derived from the aftereffect of when any type of impactful collision happens, such as the power of colliding atom nuclei called nuclear fusion. Synonymously, Ravenscoon's solo track on the Collide EP is a perfect track to set the tone of the complete work. With earth-shaking power, he is clearly not afraid to show everyone his heavier bass production abilities and delivers a phenomenal track influenced by UK dubstep with a modern flair.
Rewinding and returning to his older styles of production, Ruvlo collaborates with Ravenscoon on "Rated R," which showcases both artists' styles and represents the atomic spectra constant R. Akin to the spectral lines this constant calculates, the tune delivers heavy frequencies, wavelengths, and energies as Ravenscoon and Ruvlo combine their unique flavors of sound to create trilled synths and mind-numbing kicks atop bone-breaking basslines.
Generating the final track of insanity to symbolize the fission of the collision, "Bussin" with VLCN echoes the repetitive vocal chops of "Shake" to parallel the action of the aftermath of that collision. This collaboration is the perfect blend of contemporary dubstep and experimental with a heavy dose of old-school flavor.
This EP will transport you to the atomic level, and in light of the recent achievement of nuclear fusion by physics scientists, the perfect timing of the release following this breakthrough mimics the power of the experiment performed. Stay tuned for what Ravencoon has in store in 2023 and beyond because it's gearing up to be another fantastic run for this bass behemoth.
---
Ravenscoon – Collide – Tracklist:
Shake
Rated R (with Ruvlo)
Bussin (with VLCN)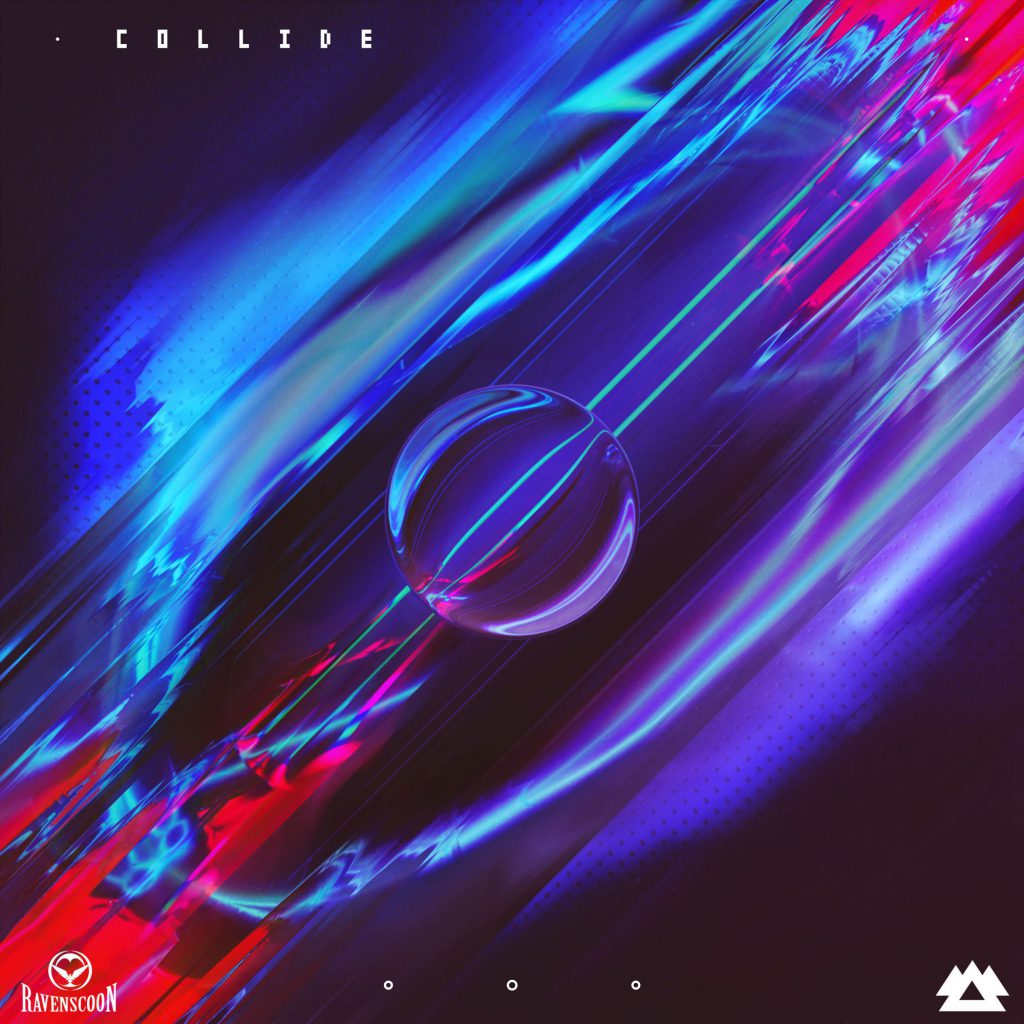 ---
Follow Ravenscoon:
Facebook | Twitter | Instagram | SoundCloud