Two years ago, Marco V launched his VISION 20/20 techno project, and now you can relive its history through his latest LP, DEVIN/ITION!
---
Marco V is, without question, one of the most important names in the trance industry, famously known as the pioneer of the tech trance subgenre. He has gifted the world with brain-busting beats like "Godd," "Coma Aid," and "Indicator," and has unleashed a handful of ferocious albums throughout his career, including Combi:Nations, 200V, and the Propaganda two-part series. But, while tech trance is bae, there's a fine line that runs between it and techno. With the call of the underground ever so loud, Marco V made the choice to step further into the dark side with the unveiling of his VISION 20/20 project, forging a path to DEVIN/ITION.
When taking a look at this creative endeavor, VISION 20/20 eased us in with an uplifting melodic techno tune called "HO/PE." From here, the Dutch dance music master dove into every aspect of techno, releasing mind-melting masterpieces like "ALI/ENS" and "What You NE/ED," while throwing down the hammer with "The CA/TCH" and "BORE/ALIS." Of course, you could often find Marco's signature trance style lingering in the corners, within offerings like "AUR/ORA" and "HU/NT." But, no matter which tune you landed on, you could bet that an unhinged dance party would quickly ensue.
Fast forward to the present, and while all of his VISION 20/20 tracks have been previously made available for download or purchase as singles, Marco V has decided to make it extra easy for his fans to find the beats they crave. This is where DEVIN/ITION comes in. Out now on Marco's imprint, In Charge Recordings, the sister label to Be Yourself Music, listeners get to relive the pulse as they sink their ears into 15 club-ready tracks. So, without further ado, let's get into the music as we look forward to more Marco V techno in 2023!
Grab your copy of DEVIN/ITION on your favorite music platform, stream the album on Spotify, and let us know what you think about the music on Twitter!
Stream Marco V – DEVIN/ITION on Spotify:
---
Marco V – DEVIN/ITION – Tracklist:
BORE/ALIS
ME/AN
ALI/ENS
AUR/ORA
PRO/VE
The CA/TCH
BE/AT
WA/VE
HU/NT
RAB/BIT
Heal My Hertz
PU/RE
What You NE/ED
FE/AR
HO/PE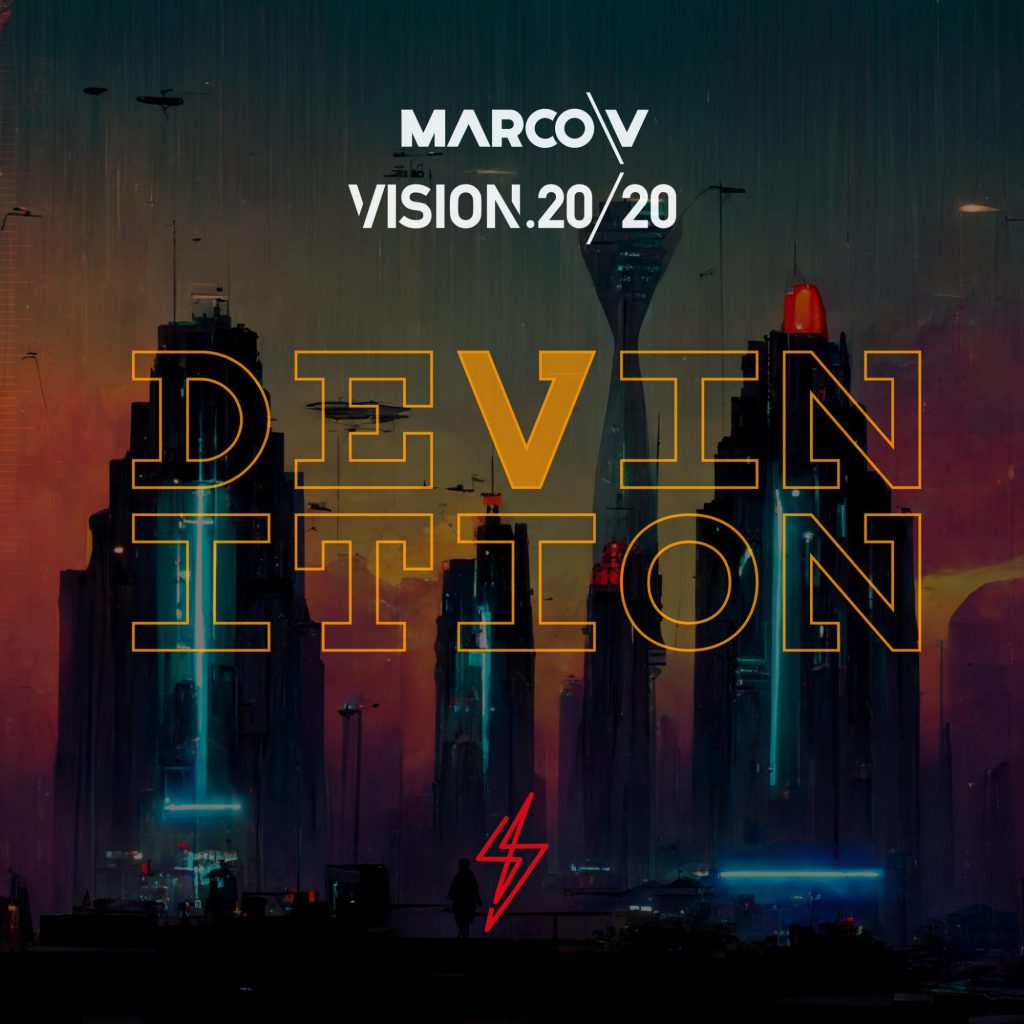 ---
Follow Marco V:
Facebook | Twitter | Instagram | SoundCloud