House phenom Noizu is set to take the stage everywhere from Honolulu to Boston when he embarks on his spring tour in 2023.
---
If there's one house artist who simply needs to be on your radar, it's Noizu. The past few years have seen him catapult directly into the hearts of dance music lovers with massive hits "Summer 91," "Baby Baby," and "Middle" along with performances at some of the scene's top festivals and clubs such as EDC Las Vegas, Club Space, and HARD Summer.
Noizu has only continued to thrive in 2022 – not only did he team up with fellow house artist Dombresky for the Save Our Souls show at the Hollywood Palladium, but he continued to deliver some fantastic tunes like "More Love" and "Moon Groove." Additionally, he paired his spicy sounds with something even hotter by releasing his very own hot sauce into the world, Heaters Only, which is sure to add plenty of kick to whatever food you choose to douse it on.
Now, as the final days of the year are draw ever closer, Noizu is gearing up for another explosive run in 2023. Not only will he be closing out the year at Jackpot NYE and kicking off 2023 at Discopussy and Academy LA, but he's also set to embark on a tour that will take him across North America. Noizu is set to kick off his run of shows on January 28 in Honolulu before taking a quick trip to Vancouver and Mexico City for EDC Mexico. From there, he'll head to select cities, including Boston, Charlotte, San Francisco, Seattle, and Dallas, along with a pit stop at Project GLOW over the course of the following months.
Tickets for Noizu's Spring 2023 Tour are on sale now – head over to his Linktree to make your purchase, and let us know if you plan to catch him on Twitter!
---
Noizu's Spring 2023 Tour – Dates & Venues: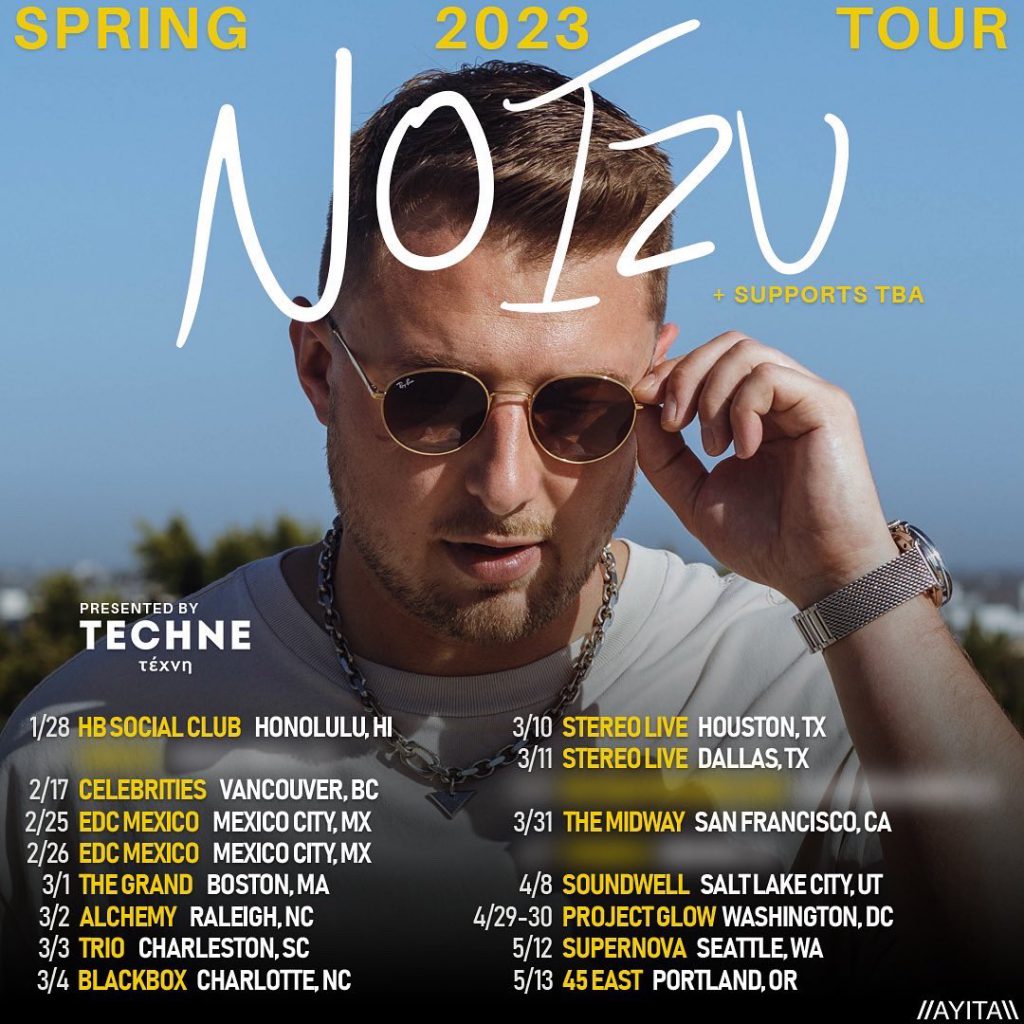 ---
Follow Noizu:
Facebook | Twitter | Instagram | SoundCloud