This Never Happened mainstays and newcomers twist Lane 8's Reviver with 15 fresh takes, all bundled into one perfect remix album.
---
Lane 8 has had an incredible journey to the top since his debut album, Rise, back in 2015. His rapid progression in the music scene has been incredible to witness, becoming an artist that needs little to no introduction today. A DJ, producer, and label owner, his discography continues to expand into dreamier depths and now paves the way for artists to be discovered. With the birth of This Never Happened, coupled with groundbreaking albums like Little By Little, Brightest Lights, and, more recently, Reviver, Lane 8 has earned the title of being one of the most prestigious names in electronic music.
Reviver was a masterpiece to the ear and more than I could have dreamed up from this highly anticipated album. With Lane 8 making reference to it being his "most dancefloor-focused album yet," it was truly a portal to a moody, melodic dance floor right at your fingertips. Reviver featured Channy Leaneagh, Arctic Lake, Solomon Grey, and Emmit Fin, with some of its more striking tracks including the lyrical creativity of these notable artists.
As Lane 8 embarked on the Reviver tour over the course of the year, six of the cuts trickled into our sound systems under the This Never Happened imprint. Now to finish off 2022, Lane 8 has released Reviver Remixed in its entirety. Stream Reviver Remixed on Spotify or your preferred platform, and read on for a deeper dive into the remixes!
Stream Lane 8 – Reviver Remixed on Spotify:
---
Reviver Remixed begins with Le Youth's uplifting rendition of Lane 8's moodier track "I'll Wait."
Le Youth is no stranger to the This Never Happened label, with his most recent album, Reminders, debuting under the imprint. Now, the TNH veteran is back and playing a hand in the reworks of Reviver. "I'll Wait" incorporates Channy Leaneagh's signature, sultry vocals over a hypnotic, darker soundscape that sent me into a tailspin when hearing it for the first time. Le Youth puts a lighter, airy spin on the original that feels familiar and warm. It holds true to the classic, melodic nature of Lane 8's work, and what a lovely introduction to Reviver Remixed, indeed.
Le Youth wasn't the only artist to take creative reign over "I'll Wait." CRi just couldn't wait to get in on the fun with their take on Reviver's closing track. This rising Canadian artist is quickly making waves, with this remix being his debut on This Never Happened. This rendition blends syncopated snares and futuristic basslines with a similar uplighting essence to Le Youth's version. These two tracks deserve recognition for complimenting the original so well. Bravo, fellas.
"Survive" is the second and final track to get not one but two makeovers.
"Survive" became one of Reviver's most popular tunes, which made the task of remixing it a particularly bold move. But these artists were up for the challenge. Sultan + Shepard's fresh take was released a mere month after Reviver's release. Channing Leaneagh's sentimental vocals flutter over the smooth, grandiose melodic house, which is the duo's signature sound. As an extremely big fan of both Lane 8 and Sultan + Shepard, I have to say that I enjoyed this rendition more than the original. It flowed so effortlessly into the crevices of my brain and washed all the heaviness away. While the original had its whimsical charm, something more profound moved through me with this one.
The second fearless contributor is Bristol-based drum & bass producer Grafix. Can I just say how refreshing it is to witness different genres making appearances in such a heavily house-influenced realm like This Never Happened? Grafix takes a euphonic number and turns it into a banger. It's still pleasing to the ear with melodic undertones but with a burst of D&B energy, making it a personal sweet spot.
Another artist who took a surprising direction with their revision of the title track "Reviver" was Totally Enormous Extinct Dinosaurs. TEED is known for his electronic sound, injected heavily with indie influence. So when I heard this remix, my jaw was on the floor. Its plucks and synths have TEED-like tendencies, but the drop is experimental and reminds me of earlier influences in dance music.
Three remixes, in particular, left lasting impressions.
"Nuclear Lethargy" was one of the standout tracks on Reviver as the '80s synth-pop undertones filled me with a sense of nostalgia for a decade I never even lived in and became a song that my animals were surely sick of hearing after the first 100 plays. So to absolutely no one's surprise, I was eager to see who would remix this classic and what direction they would go in. I was skeptical that anyone could beat the original in my mind, but Khåen exceeded my expectations. While it may not have completely outshined Lane 8's masterpiece, it was one of my favorite remixes of the entire album. The This Never Happened veteran took this song to a deeper, more bass-driven place that had me absolutely hypnotized.
"What Have You Done To Me?" was another favorite of mine and, dare I say, the frontrunner of Reviver. Arctic Lake's creative influence and illustrious vocals never cease to send me somewhere ethereal. PARIS takes it to a much deeper part of the cosmos with this incredible interpretation. Similar to Khåen, the sound is dark, heavy, and addicting. At the heart of this track is a throbbing bassline that makes you wish you were in a warehouse, letting the sound vibrate and pulse through your veins.
"All I Want" was truthfully not on my radar before discovering Ashibah's remix. The original is beautiful and transcendent, but it didn't hold as much weight for me as many of the others. Ashibah took silver and turned it into gold with her rendition. The Danish artist breaks through the house music mold and makes a sound unique to her, which shines through here and caught my attention from the jump. The tune carries a punchy, euphoric energy that compliments Emma Foster's vocals and carries the song to even greater heights.
---
Lane 8 – Reviver Remixed – Tracklist:
I'll Wait (Le Youth Remix)
Together (Grigoré Remix)
I'll Wait (CRi Remix)
Closer – (Falden Remix)
Reviver (Totally Enormous Extinct Dinosaurs Remix)
Survive (Grafix Remix)
Nuclear Lethargy (Khåen Remix)
All I Want (Ashibah Remix)
Survive (Sultan + Shepard Remix)
Watermelon Wormhole (OCULA Remix)
Automatic (Jerome Isma-Ae Remix)
What Have You Done To Me? (PARIS Remix)
Trampoline Counting Stars (Luzi Tudor Remix)
Red Lights (EMBRZ Remix)
Illuminate (Anderholm Remix)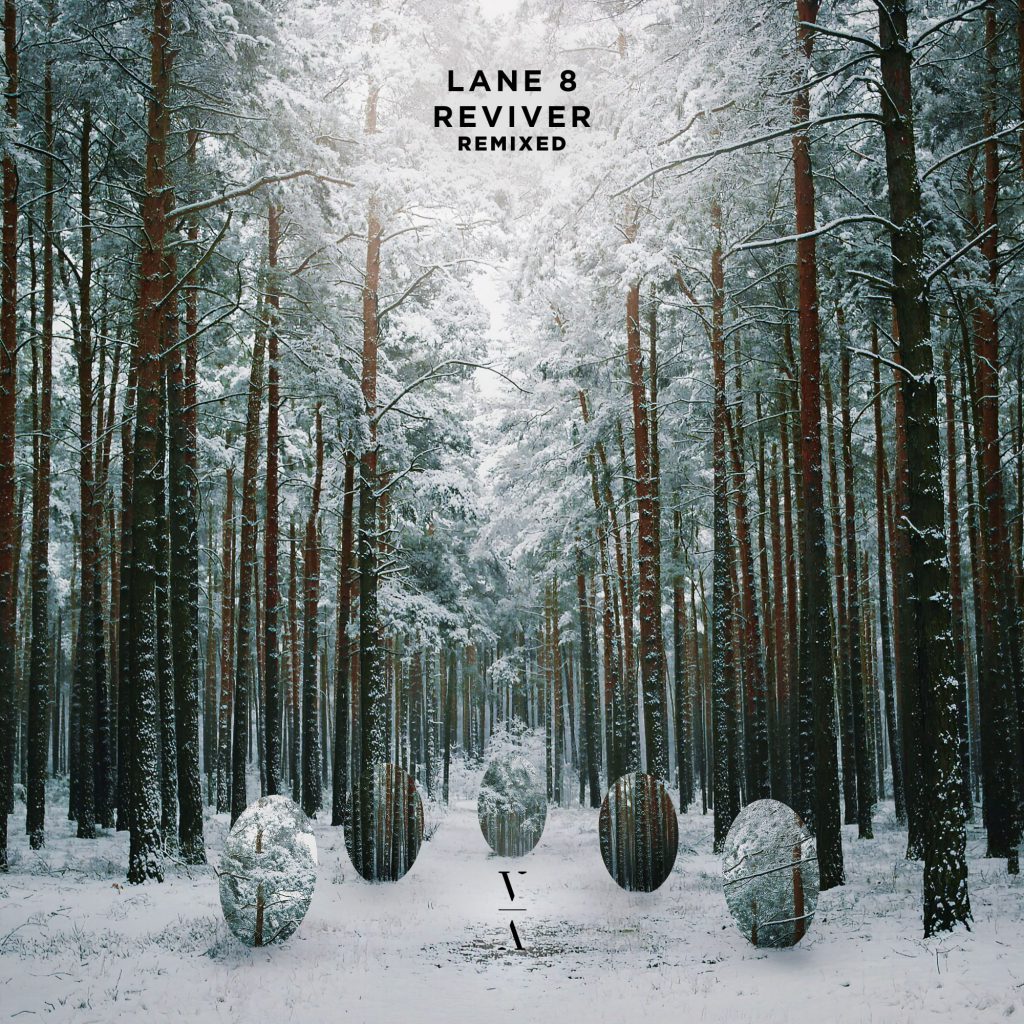 ---
Follow Lane 8 on Social Media:
Website | Facebook | Twitter | Instagram | SoundCloud | YouTube