Lane 8 returns to the spotlight and delivers his most dancefloor-centric album to date, Reviver, that packs a punch with its 13 tracks.
---
Lane 8 has solidified his place amongst some of the most remarkable producers in the dance music scene who has built up an incredible discography over the years. From 2015's Rise featuring iconic tracks such as "Diamonds" and "Hot As You Want" to his career-defining albums Little By Little and Brightest Lights, he's continued to sweep listeners off their feet. Yet, it's not only his work in the studio that has elevated him to a league of his own. His record label, This Never Happened, has gone above and beyond to reinforce the idea that being present and living in the moments are what truly matters most.
After the release of Brightest Lights, Lane 8 continued to deliver some sensational soundscapes with releases like "Oh, Miles" and "Is This Our Earth?" while also continuing his beloved seasonal mixtape series as well. As he got back to touring last year, he also welcomed his faithful fanbase to the next era of his career with the announcement of his latest body of work, Reviver, and its first few singles. Now, that album has been released in full for your listening pleasure.
Reviver sees Lane 8 further grow his deep catalog of beautiful, evocative tunes that flow seamlessly from moving ballads to festival-ready bangers and everything in between. This 13-track collection that includes previously released stunners like "Nuclear Lethargy," "What Have You Done To Me?" with Arctic Lake, and "Reviver," helps showcase the unmatched production abilities that he offers. It's powerful, emotional, and motivating, so give it a spin on your preferred platform and read on for a deeper dive into the tracks found within it.
Stream Lane 8 – Reviver on Spotify
---
Boasting four previously released singles along with eight brand new tracks, Reviver sets the tone for Lane 8's newly minted high-energy sound, and we can't get enough.
Out of his string of previously released singles, the early standout comes from the album's title track itself; "Reviver." A thumping, synth-laden groove that carries us into the all-new world of Lane 8 with an explosive punch-cue the fireworks. Also, blessing fan's ears late last year is the utterly infectious collaboration with Arctic Lake, "What Have You Done To Me?" The silky smooth vocals carry the track as Lane 8's ability to capture emotion through sound comes front and center as a powerful drop is ready to electrify any dance floor.
One of Reviver's most mind-blowing tracks comes in the form of another previously released single, "Nuclear Lethargy." Brilliant synth chords carry the vibe as a festival-ready drop is primed and ready to leave your jaw on the floor. It's a definitive track of Lane 8's new vision, and all of a sudden, the repeat button seems to be stuck, and that's just fine. Rounding out the flurry of singles is "Automatic" with Solomon Grey, which takes a slightly more refined approach, an addictive kick-snare carries the vibe as Grey's luscious lyrics hit us right in the feels. 
As we take a closer look at Reviver's unreleased tracks, right out of the gate, Lane 8 puts his production prowess on display with "Survive."
"Survive" is a testament to the tumultuous times we have all collectively survived during the shutdown. The comforting vocals from Channy Leaneagh channel our inner strength as illuminated vocal cuts and a euphoria-inducing drop catapult us into an all-new world bathed in light. 
Diving ever-deeper, he welcomes Arctic Lake back to the party on "All I Want." Lane 8 highlights a top-tier dichotomy between the softness of Arctic Lake's tender vocals and his mighty production that is robust enough to land himself on the main stage. An addictive house-driven rhythm leads the charge as Lake laments on a lover that seems just out of reach.
Soon after, "Watermelon Wormhole" comes as another strong standout from this beautifully cohesive album. Aside from having the most fantastic name on the tracklist, the bubbling, arpeggiated synths ebb and flow amongst ghostly chords and glittering keys make this one stand tall.
Reviver's shining light comes center stage on "Illuminate."
"Illuminate" is a beautifully polished track that undulates between delicate synth cuts and a potent low-end that sets the soul on fire. Then, Lane 8 welcomes ascending producer Emmit Fenn on "Red Lights" to further showcase his powerful collaborative ability. This track beams with brightness as he allows Fenn's soothing vocals to radiate positivity throughout the track while an irresistible house-centric rhythm carries the vibes. 
Lane 8 also reminds listeners that his music can nourish the soul with "Trampoline Counting Stars." His piano riffs dominate the track and offer up a chance to step back and take a deep breath, making it a truly gorgeous production from beginning to end. 
Then, as we reach the curtain call for Lane 8's glorious return to the spotlight, we are met with "Closer." An undulating auditory adventure ripe with the perfect balance of delicate vocals and bubbling bass. It's just the right amount of energy to complement the sensational power that thrives within Reviver. And to give the album a proper close, he guides listeners to the finish line by teaming up with Channy Leneagh once again on "I'll Wait," giving everyone a final chance to let it all out and dance their worries away.
Few artists can touch the heart of listeners the way Lane 8 can.
Reviver reflects everything that Lane 8 has been building up to over the course of his career. When so much dance music gets caught up in trends and fads, few artists take the time to perfect their art in the way that he has. This album is refreshing and emotional, yet dance-worthy as well, and after listening you won't be able to help yourself from catching him on tour this year.
---
Lane 8 – Reviver – Tracklist:
Survive (Ft. Channy Leaneagh)
Reviver
All I Want (Ft. Arctic Lake)
Watermelon Wormhole
Together (Ft. Solomon Grey)
Illuminate
Red Lights
Nuclear Lethargy
What Have You Done To Me (Ft. Arctic Lake)
Trampoline Counting Stars
Automatic (Ft. Solomon Grey)
Closer
I'll Wait (Ft. Channy Leaneagh)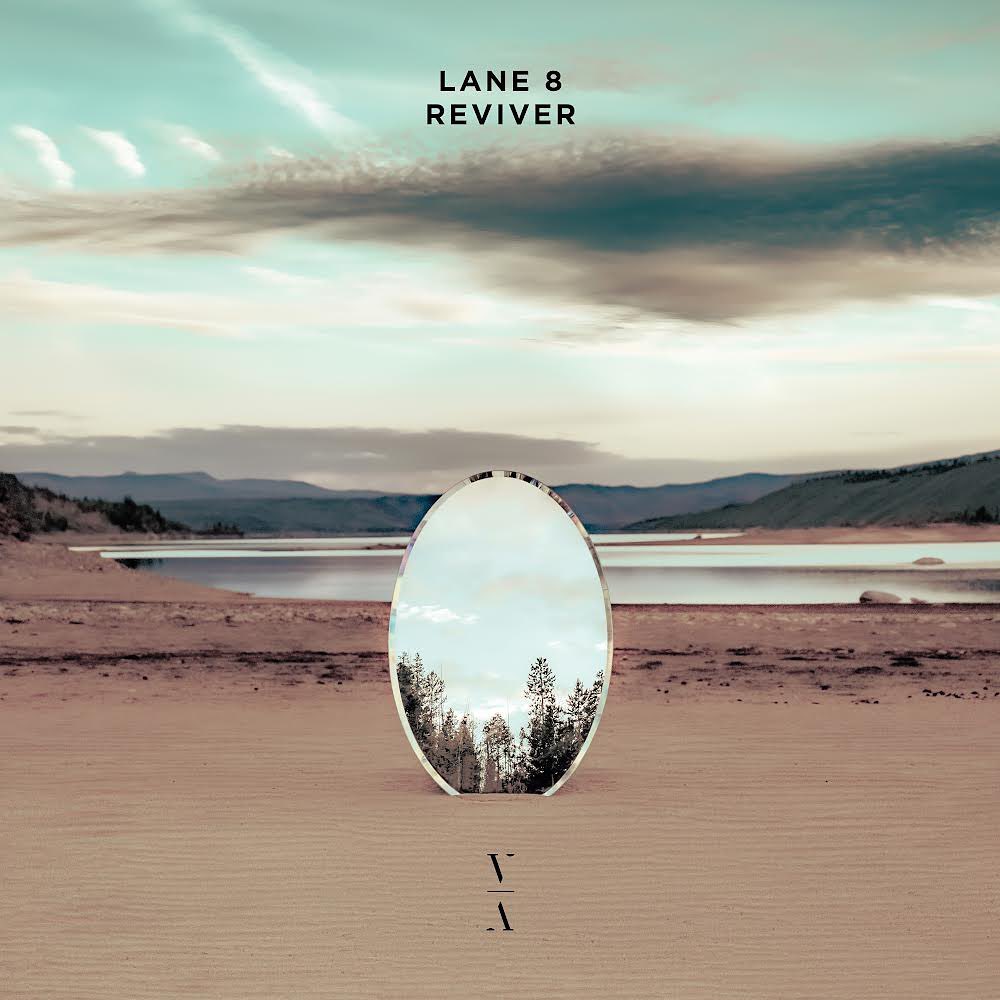 ---
Follow Lane 8 on Social Media:
Website | Facebook | Twitter | Instagram | SoundCloud | YouTube