Le Youth enlists OCULA, Eli & Fur, Anakim, Into The Ether, and more to twist tracks from his debut album on This Never Happened, Reminders.
---
Ever since Le Youth set foot in the progressive house realm, he's only continued to flourish with each passing release. From his own releases and others from artists he's curated for his PRGRSSN imprint to those that have found a home on Lane 8's This Never Happened, there's just something magical about the soundscapes he creates. This year saw Le Youth take the next step in his artistic journey by delivering his sensational debut album Reminders, which was chock-full of stunning, emotion-fueled tunes. Now, he's looked to some of the finest in the scene to put their spin on tracks from the release.
While the originals found on Reminders already swept listeners away once, the new cuts on Reminders Remixed offer up their own unique atmospheres for listeners to bask in. Leossa leads the way with a cut of "Lighthouse" that adds a flourish of dancefloor energy while retaining the emotional nature that RBBTS brought to the original. Three cuts of "If Only (You Could Be Here)" arrive next, with powerhouse duo Eli & Fur bringing some beautiful tones in their twist, Grigoré hypnotizing the soul with his take, and Jason McMullen offering a light, airy cut of the tune that will leave you floating.
Le Youth looked to four artists to put their spin on his track with Gordi, "Hang On," and while each brings something fresh to the track, the remix from Motives stood tall among the rest. OCULA's remix of "Feel Around You" with LeyeT is sublime and injects just the right amount of energy to get you moving along with it. The massive collaboration between Le Youth, Sultan + Shepard, and Panama, "New Love," also gets a twist from Anakim – and this quickly became a favorite for the moody, dominating soundscape he crafted for this remix. And who better than Into The Ether to leave you "Dreaming" for the final minutes of this collection – it's yet another gorgeous take that will leave you coming back for another listen again and again.
Listen to Reminders Remixed on Spotify or your preferred platform, and let us know which one stood out to you the most on Twitter!
Stream Le Youth – Reminders Remixed on Spotify:
---
Le Youth – Reminders Remixed – Tracklist:
Lighthouse (Leossa Remix)
If Only (You Could Be Here) (Eli & Fur Remix)
If Only (You Could Be Here) (Grigoré Remix)
If Only (You Could Be Here) (Jason McMullen Remix)
See You Everywhere (Luzi Tudor Remix)
Hang On (Sam Parker Remix)
Hang On (Brian Kuhn Remix)
Hang On (Motives Remix)
Hang On (Zach Remix)
Feel You Around (OCULA Remix)
New Love (Anakim Remix)
New Love (Black Wands Remix)
Dreaming (Into The Ether Remix)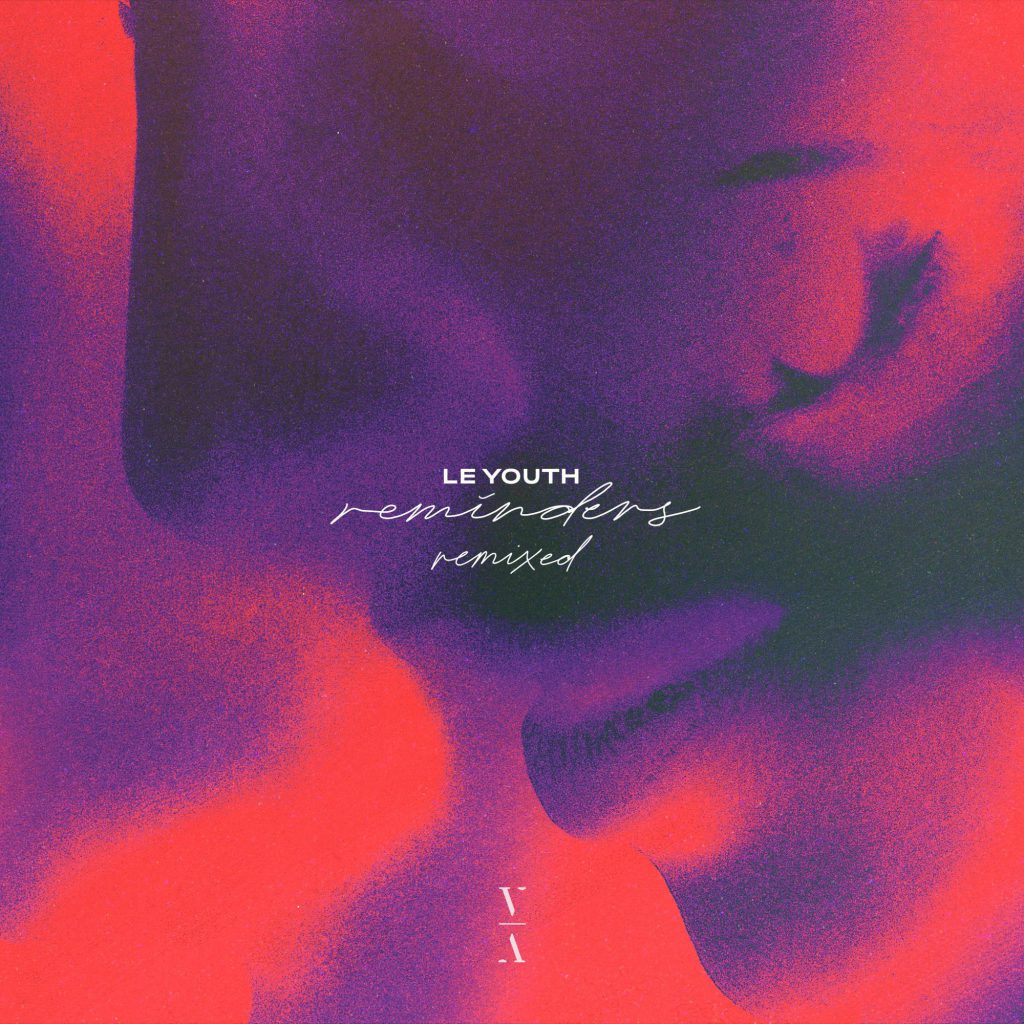 ---
Follow Le Youth on Social Media:
Website | Facebook | Twitter | Instagram | SoundCloud | YouTube | Twitch