Three years after the debut of Tales From Another World, Myon has finally unveiled the stunning second volume in the series.
---
The legacy that Myon has created for himself over the years has been impressive, to say the least. Not only has this Hungarian DJ and producer crafted some of the most beautiful tunes that have graced Anjunabeats, but he also runs his own imprint, Ride Recordings, and consistently showcases his innate abilities behind the decks. While many might've fallen deeper in love with Myon during his marathon live streams on Twitch, those who followed him for years knew about another special project he had created in 2019, Tales From Another World.
Tales From Another World was created from Myon's desire to launch a mix compilation series that influenced him when he was growing up and wanting to bring the "special" back into something he felt was largely gone in dance music. The first volume centered on South America with a focus on early progressive soundscapes that featured a Latin twist. Now, three years later, the second volume of Tales From Another World has arrived, with Asia being the next destination for Myon to whisk listeners away to.
While the first volume of the series featured two discs, Myon brought a third disc into the mix to make this one even more delectable for fans. The Ride Recordings bass layers in a flurry of his originals and special mixes of other tracks made specifically for this compilation. Additionally, there are curated selections among the 45 tracks from artists, including Jack Trades, Tinlicker, Rezident & Biishop, Adrian Alexander, Nikhil Prakash, Indaco, Vincent Zauhar, to name a few.
The nature of Tales From Another World make this compilation one that you should listen to from start to finish so that you can truly immerse yourself in the journey, and it's well worth the runtime. Listen to the compilation on Spotify or your preferred platform, and let us know which disc you loved the most on Twitter!
Stream Myon – Tales From Another World, Volume 02 – Asia on Spotify:
---
Myon – Tales From Another World, Volume 02 – Asia – Tracklist:
Disc 1
Myon – Mount Koya
Myon featuring Alissa Feudo – Postcard (Myon Tales From Another World Mix)
Jack Trades – Lamai
Fatum – Take Me Back (Andre Sobota Remix)
Heliotype – Kingston
Kaskade, Zip Zip Through The Night & Pinguin Mofex – I Feel You (Myon Tales From Another World Mix)
Mangal Suvarnan – Far Away
Orinoko – Island (Myon Tales From Another World Mix)
Tinlicker – Light Beam
Late Night Alumni – Wake Me Up (Myon x Kodyn Tales From Another World Mix)
Reddfield – Home
Myon – Albion (Pavel Khvaleev Remix)
Myon featuring Nikol Apatini – Ghost Town (Myon 4AM Dub)
Mike Shiver featuring Theresia – Light [Fiji]
Vincent Zauhar – The Last Sunset
Disc 2
Indaco – Lanterns
Rezident & Biishop – One Good Reason
Myon featuring Alissa Feudo – The Darkest Light (gardenstate Dub Mix)
Andre Sobota – Kyoto Dawn
Sunflare & ION.B – Morning Sunset
Jettan & Dyssa – Pursuit
Gabriel Montufar featuring Gala Khalife – Made of You
Ocata featuring Kieran Fowkes – Back To Life
Late Night Alumni – Beautiful (Myon x Hoten Tales From Another World Mix)
Michael Badal – The Dark Side of Bangkok
Maximo Lasso & Francesco Sambero – Weld 
Luca Snyder featuring Haley Johnsen – Our Love (Pavel Khvaleev Remix)
Tinlicker – Just To Hear You Say
Mitiska & Midnite Amity – Erase (Myon Breaks from Another World Mix)
Tiësto featuring Kirsty Hawkshaw – Walking On Clouds (Myon Tales From Another World Mix)
Myon – I Come Back To That Place
Disc 3
Above & Beyond – Indonesia (Myon Tales From Another World Mix)
Solarstone – Solarcoaster (Gundamea Remix)
Adrian Alexander – Fire Spin
PSHKR & Mangal Suvarnan – All That Is Mine
Alex Wright – Camelback
Nikhil Prakash – Flash Forward
Nourey – Autonomous
LTN – City Of Lights (Tom Fall Another World Mix)
Myon featuring Alissa Feudo – Moon (Myon Hard Club Mix)
Myon x Jhirst – The Predictable Unknown
Nitrous Oxide & Sodality – Obsidian
Myon featuring Alissa Feudo – Omen In The Rain (Chris Giuliano Remix)
Andain – Promises (Myon Summer Of Love Reboot)
Myon – The Art of Olēka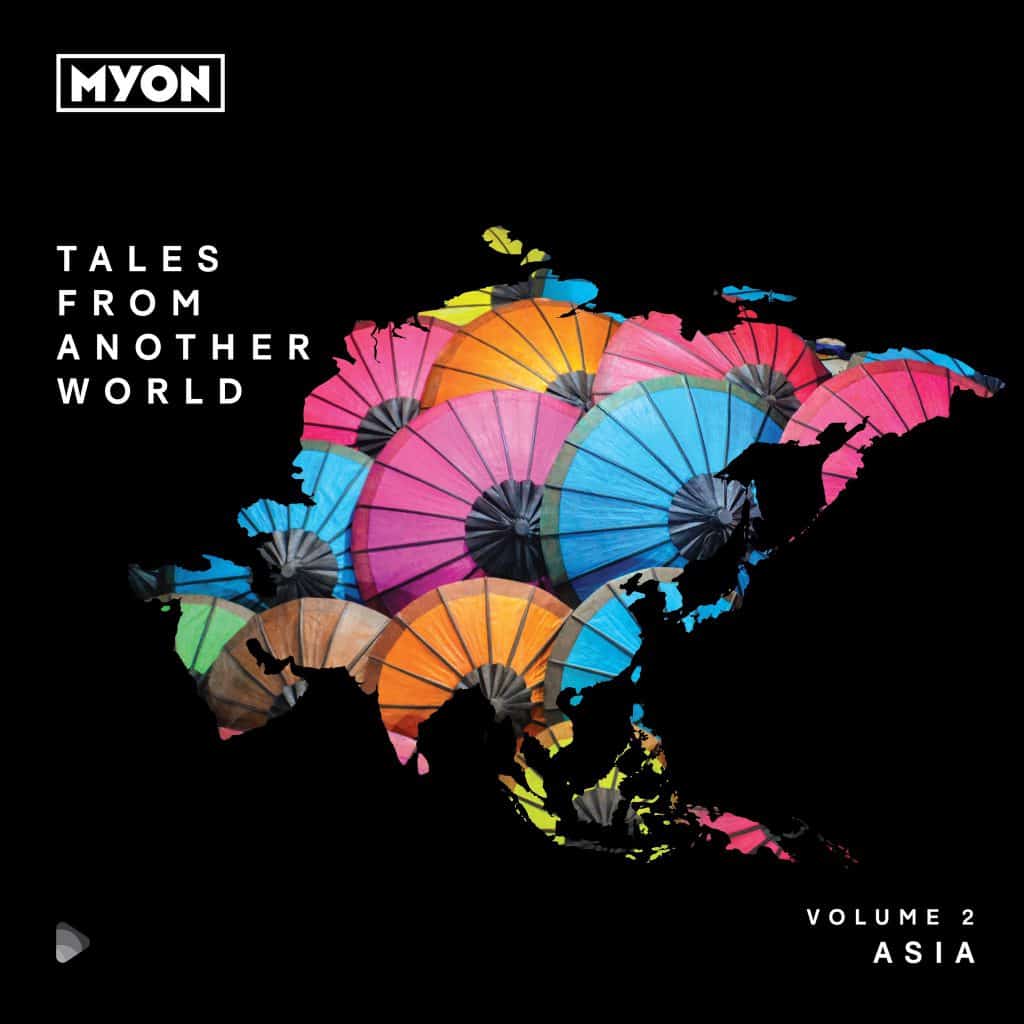 ---
Follow Myon:
Facebook | Twitter | Instagram | SoundCloud | YouTube