Genre-fluid Taiwanese powerhouse artist RayRay sets for stun with her debut studio album on Barong Family, Unearthly World.
---
Taipei-native RayRay has brought her "unearthly" powerful vocals and unstoppable beats to all corners of the globe on her world tour this year. Over the past few years, she has grown a strong fanbase of "aliens" through live sets and streaming on Twitch. RayRay's contagious smile and energetic presence has also touched the stages of Tomorrowland, ADE, Sonar, and Glastonbury, among many other globally recognized events.
Now, RayRay is adding to her legacy by releasing her debut album, Unearthly World, on Barong Family. This ten-track album serves as a look into her psyche and childhood inspiration while touching on a myriad of genres, from dubstep and trap to house and hardcore. Each of the tracks is married through an intertwining red thread of ethereality that is reminiscent of the folk tales and fairy stories that RayRay loved while growing up in Taiwan.
Take a trip to the unknown by streaming Unearthly World on your preferred platform, and read on for a deeper dive into the tracks.
Stream RayRay – Unearthly World on Spotify:
---
The first three tracks on Unearthly World bring a melodic introduction to the album.
Bringing a melodic twist to the signature trap sound Barong Family is known for, "Wide Awake" features emotive vocals and wistful bass. These elements drive the track and set a beautifully haunting tone that prepares you for the insanity of the remainder of the album. In collaboration with Nonsens, "Hide & Seek" brings the house beats to gradually ready the listener for "take off" to another world of beauty within chaos. This song, titled after the children's game, ties in elements of the east Asian producer's childhood.
Similarly, "Butterfly" with fellow female Taiwanese producer JVNA ties in elements of RayRay's upbringing with vocal samples of their native language. In Taiwanese and Chinese culture, the butterfly symbolizes freedom, conjugal love, beauty, and soul, so the two artists use uplifting synths and motivational vocals to encourage listeners to "fly up like a butterfly."
Turn up the tempo with "404," as this track brings the energy synonymous with the power needed to travel to another world.
The speed house and hardcore track "404" turns up the heat with bass-heavy kicks and lightning-speed tempo. This track, akin to old-school hardcore, displays bouncy kicks and RayRay's talents in historical hard dance. Not only does she play new age rawstyle in her live sets, but she is also well-versed in the older sounds of the genre.
The next collection of tracks takes listeners to a happy landing with uplifting four-on-the-floor beats.
You can dance with joy to "Losing My Mind" with Dirty Audio and "Don't Need It" as the carrier ship has landed on an unknown world. The melodic vocals in "Losing My Mind," in combination with lively house beats, create a high-spirited aura for the listener. Comparably, "Don't Need It" maintains its energy and jubilation with dynamic rhythms.
As you step into this extraterrestrial realm, the housey beats of "Good Girls Gone Bad" with OGAQUAFINA and Dysomia transform the listener into an evolved version of themselves. This track signifies the power the otherworldly dominion we have traveled to has in transforming the good into bad in the best way possible. The following track, "Succubus," brings this album to a close with its sensual vocals, breakbeat, and house rhythms. This represents the full evolution of the listener to a symbol of power and the ability to take anything in their way, just as a succubus does.
This transformative body of work took us on a journey to another realm and changed our mindset for the better.
From the melodic beginnings to a femme fatale finale, this surreal collection brought us to the realization that the world is yours to take. The learned lesson is that there is freedom within one's aspirations. Not only did RayRay transform everyone with her album, but her hard work ethic and firey stage presence are sure to wow her fans, new and old alike, in the future.
---
RayRay – Unearthly World – Tracklist:
Wide Awake
Hide & Seek ft. Nonsens
Butterfly ft. JVNA
404
Full Speed ft. ØZI
Just Like You ft. Patrick Brasca
Losing My Mind ft. Dirty Audio
Don't Need It
Good Girls Gone Bad ft. OGAQUAFINA and Dysomia
Succubus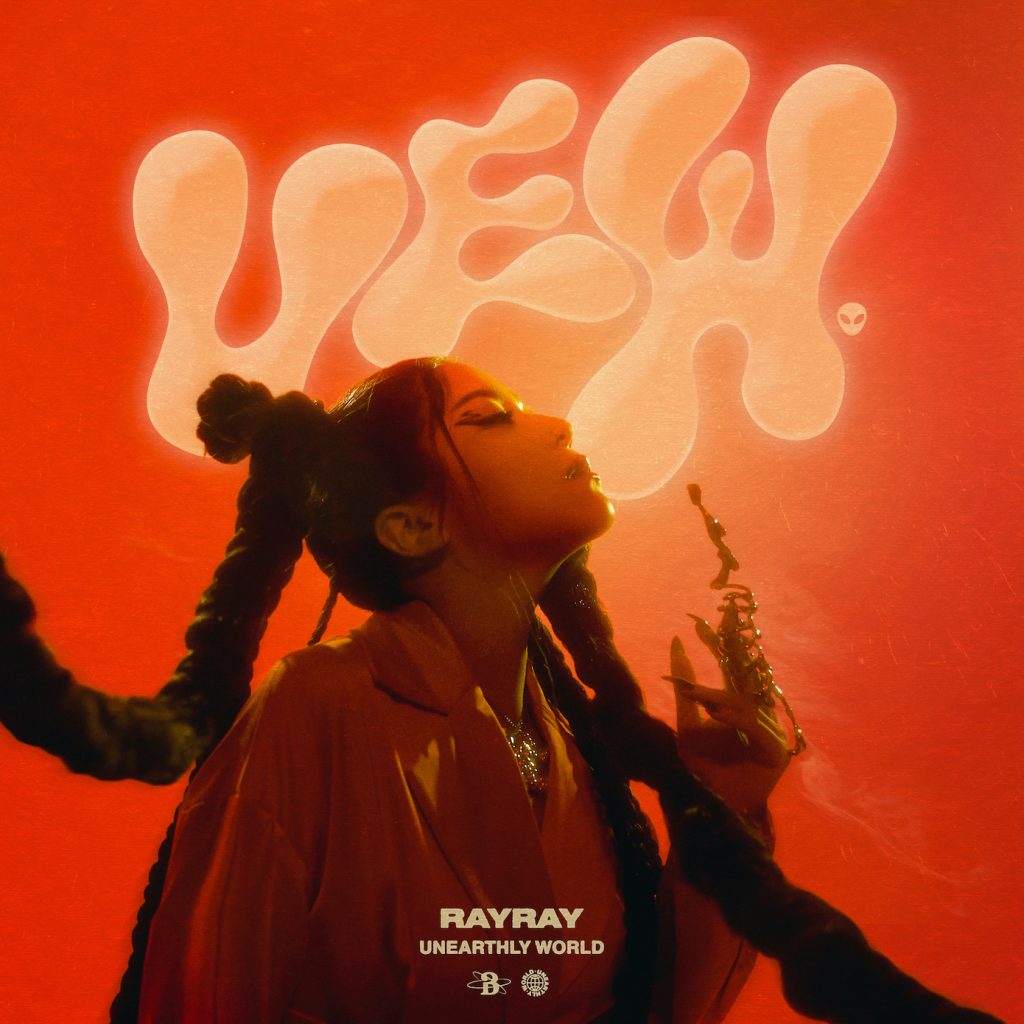 ---
Follow RayRay on Social Media:
Website | Facebook | Twitter | Instagram | SoundCloud | YouTube | Twitch