Whenuknow swung by to share some insight into his artistic beginnings and more after the release of his latest tune, "Count."
---
A new wave of artists are currently ascending through the ranks of the house music scene and shaking things up along the way with fresh takes in tow. One producer that's been causing a stir is Whenuknow, and he's quickly become a must-follow for anyone on the hunt for eclectic, electro-house-fueled soundscapes. Early releases from the Charlotte-based artist led to labels like Brooklyn Fire and Groovy Bone signing him for tracks in 2020 – and it's clear he hasn't looked back since then.
The past year alone has been littered with new tunes from the mind of Whenuknow, such as "Stretch" with SLATIN on Night Bass, "Deeper" on Gold Digger Records, and "Reconnect" with Diskull on Box Of Cats. He's continued to deliver heaters in 2022 as well, with the Cage I Made EP on Space Yacht, but more recently, he's gifted fans with some fresh jams on Graydient Collective.
After whipping up an impressive remix of Julian Gray and SOFI's "REVOLVER" back in August, Whenuknow double-downed on the label by dropping off "Count." This electro house tune features a solid vocal for the intro before the hypnotizing beat arrives front and center – you won't be able to help yourself from bobbing your head right along with this one.
Looking to gain some added insight into the mind of Whenuknow, we caught up with the rising artist to chat about his earliest influences, the creation of his latest electro house gem, and plenty more. Listen to "Count" on Spotify or your preferred platform, and read on for the full conversation.
Stream Whenuknow – Count on Spotify:
---
Hi Whenuknow, thanks so much for sitting down to chat with us today. 
Of course! I am happy to.
Let's dive into your backstory as an artist to kick this one off. What initially drew you to electronic music? Can you share some of the first artists you listened to in this realm?
I've been a musician since I was very young, learning any instrument I could get my hands on, but when I finally came across synthesizers, I immediately fell in love. The ability to craft the music melodically, harmonically, and also design your own sounds was very appealing to me. I think the first electronic music I ever heard was "3 am Eternal" by The KLF in my dad's car, but the first track I ever heard and attempted to emulate was "Telesiege" by Mustard Pimp. I'm pretty sure I heard it on one of my friends' top tracks on their MySpace page.
You've delivered tunes in various house styles over the past few years, but electro house is where you've thrived. What is it about the punchy kicks and bouncy nature of the genre that made you fall in love with it so much?
Well, House music, in general, is fascinating to me because it is rhythmically so bouncy but relatively simple at the same time. I think the reason I gravitate towards electro house comes down to my love of synthesizers and the sounds they make, which electro house relies heavily on. I still love a great vocal or other instruments, but nothing makes me feel the same way a huge sawtooth bassline does.
"Count" is your most recent release and just landed on Graydient Collective. Can you share what the production process was like behind this tune?
The initial idea came together for Count really quickly, I knew I wanted something that felt a bit sparse and dark, so I started by creating the main synth lines that play off of each other and drowning them in reverb to fill up some space. After that, I wanted 909-esque tech house-style drums, but the track still needed some kind of vocal. A proper vocal melody just didn't seem to fit the vibe of the track, so it laid dormant for a while. That was until I found the "All you gotta do is count" vocal while digitally crate-digging on YouTube, and I instantly knew it would fit the vibe of the track.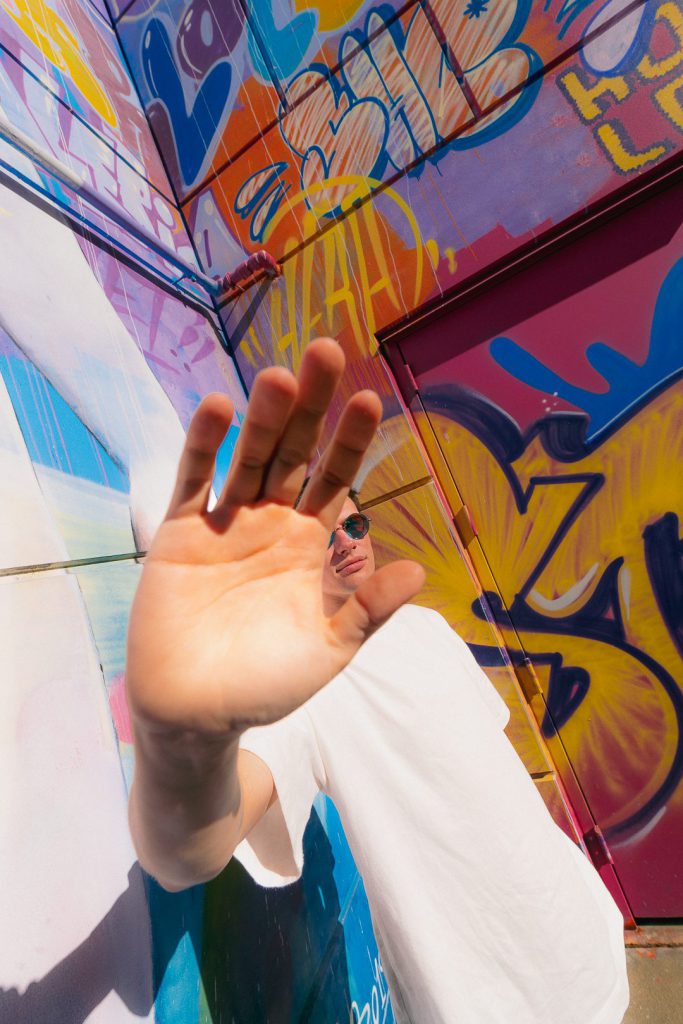 While your originals have stood out, your remixes of tunes like Julian Gray and SOFI's "REVOLVER" and Mat Zo and Olan's "Problems" have been fantastic as well. Do you approach these differently than when you're starting from square one on a tune? What does that workflow look like?
I have so much fun doing remixes for tracks that I already love, and when I feel a deep connection with the song, it makes it so much easier to remix. Those two remixes, in particular, came together super quickly because I let the vocals lead the arrangement and production.
From Night Bass and Box Of Cats to Space Yacht and Brooklyn Fire, what has it meant to you to get support from labels like these as a rising artist in the scene?
It feels great! I have been making electronic music on my computer since 2011 and went through a long period of just writing tracks and never really showing anyone because it made me really nervous, and I was uncomfortable pushing myself. In 2018, when I released my first EP, I did not think I would be able to get on many labels at all, so to put myself and my music out there and get tracks released with labels I love was extremely relieving and exciting!
Can you give us a slice of what life is like in Charlotte? What's the local scene like there compared to other areas of the country you've visited?
Well, I haven't visited a ton of the country, but I can definitely say that for the size of Charlotte, we have an amazing electronic music scene and an even better house music scene. I think this is largely due to the fact that we have DJs and producers like Diskull, DOMii, and Joel Cruz all of which are dedicated to pushing the sound to the forefront of the culture. There are also tons of promoters in the city who are willing to put fresh faces on stage and throw house and techno-focused events on a large scale, particularly House Vibrations.
Finally, with most of the year over, what are you looking forward to most in 2023?
Oh man, you saved the toughest question for last. In 2023 I have two main goals. First is to start building a community around my music, including fans but also other artists I respect and have connected with through the internet. Additionally, I am working on growing my YouTube channel by releasing regular content and live streaming.
---
Follow Whenuknow:
Website | Facebook | Twitter | Instagram | SoundCloud | YouTube