Toadface is back on WAKAAN with his five-track EP, From The Earth, which offers up some delicious bass goodness.
---
Toadface is one of those artists that takes an idea and throws it into an absolute wormhole – creating music for those looking for a mind-melting experience. His sound blends dubstep and experimental bass, with heavy influence from nature and the earthly elements surrounding us as well as the imaginative landscapes in video games. This creates choose-your-own-adventure style soundscapes found on releases like Bugs For Breakfast have landed him festival appearances at Infrasound and Shambhala while also touring along the way.
While Toadface's early releases scraped the surface of the weird, wonky, otherworldly sounds that stem in his mind, his only continued to blossom like a rainbow flower in a sea of daisies. His new five-track EP, From The Earth, is out now on WAKAAN and takes on a captivatingly immersive experience, diving headfirst into a ripple in musical nature. Groovy, harmonious blends carry the vibe with absolute madness happening on the melody, well equipped with all sorts of sample pairs and unique synths – you never know what's waiting around the corner of a bass drop.
From The Earth understands the value of staying grounded in a track, giving a big focus to the enjoyment in the buildup and wave of a song versus the hype on a drop. Each tune is well-thought-out, holding a gift of wavelengths the listener is in no way prepared for while still dipping its toes tastefully in the wonky. Whether it's played live or through headphones, the intricate layers can be heard blissfully, connecting everything to their musical branches.
The tracks on From The Earth draw inspiration from the elements of nature, painting notes of lush green wave patterns and colorful synths. The first, "Wurm Slurm," is for all those looking to unleash the weird on the dancefloor, holding an infectious beat with all sorts of experimental, big-brained influences that converse well with the continuous stringed synth theme. Then, "Cardboard" sets the mood with a catchy melody, right into classic Toadface sampling and a head-bopping rhythmic hook. The second round is wonkier, with the descending modulation that throws the listener in for a loop.
"Turbo" creeps in with an ominous synth intro, with eerie strings, right into a bass pattern sent off into the heaviest bassline in the whole collection. A standout off the EP, this tune is a wild yet smooth ride that will constantly keep you guessing what sound is coming next (you'll never be able to guess). Keeping the listener on their toes, "Tony Bags" airs on the side of high energy, with a gorgeous intro right into multiple clever drops that play with different ideas of musical characterization and dance patterns. The journey starts smooth, right into some zig-zag wobbles that will even get the trees outside bopping along.
"Incahoots" arrives as the final offering from Toadface and is one of those tracks where you want to listen to it till you're absolutely sick of it. The haunting bassline paired with sparkling instrumental elements that flicker throughout the track pair well together, making this the perfect tune to draw an audience in for the EP's final minutes.
Keep up with Toadface on socials, stream From The Earth on your favorite platform, and let us know your thoughts on Twitter!
Stream Toadface – From The Earth EP on Spotify:
---
---
Toadface – From The Earth – Tracklist:
Cardboard
Incahoots
Tony Bags
Turbo
Wurm Slurm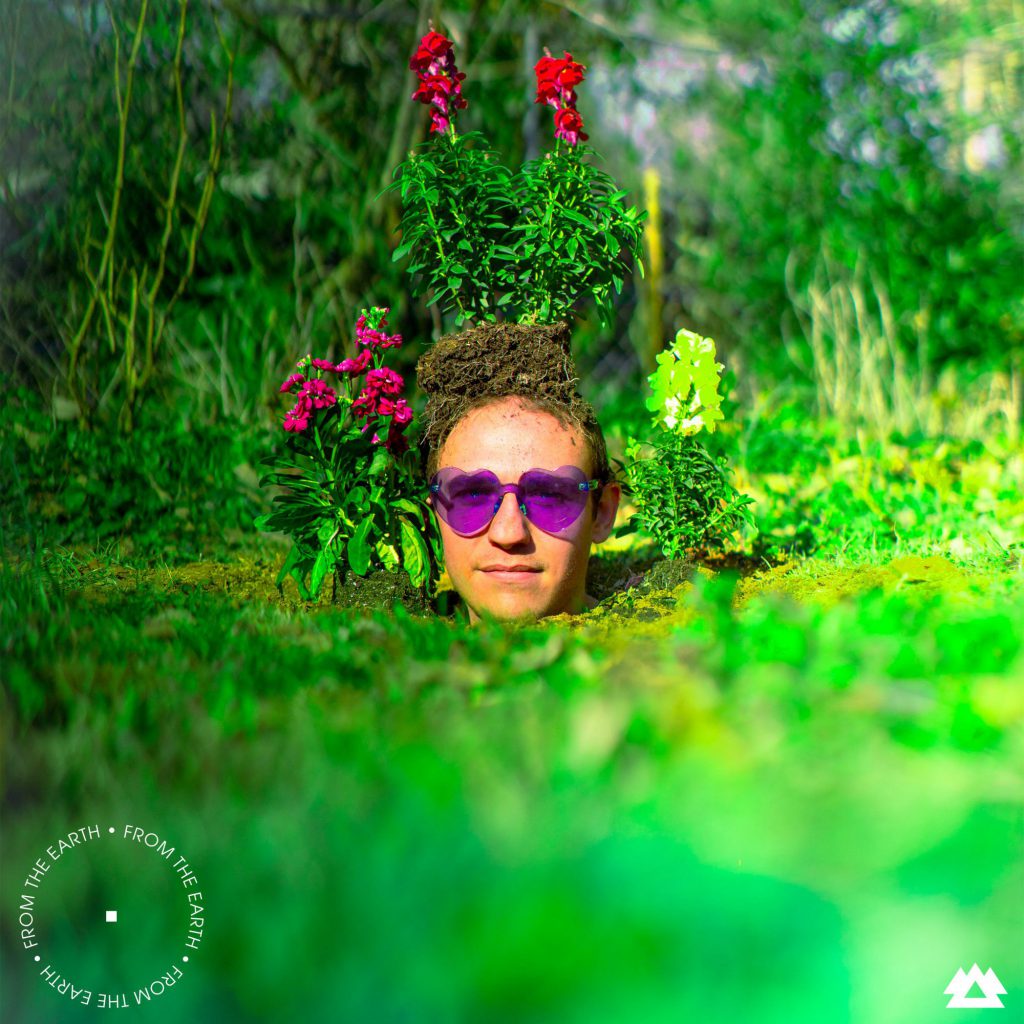 ---
Follow Toadface on Social Media:
Facebook | Twitter | Instagram | SoundCloud