Melodic House and Techno artists Aiesi, CTP, Tamer Fouda, Tano Lavelli, and John Baprac, showcase their talents on Pentaptych, Vol. 10!
---
Since 2020, Polyptych Music has been churning out tunes that make tastemakers' heads turn, and their sub-label Polyptych Noir is on the same trajectory. Their Pentaptych compilation series returns today with its 10th edition, featuring five tracks that will transport any listener through a time travel portal. Each soundscape on Pentaptych Vol. 10 offers a soul-searching opportunity, and we invite you to listen along.
We enter the portal with "Baccus" by Aiesi, shifting the compilation into gear by transcending the oscillating synth stabs and sending visuals into the listener's mind. As the tune progresses, delicate guitar riffs with minimal notes allow stress to diminish as they invite listeners to close their eyes. With each whirlwind melody, the track fades into the distance. "Your Lips Are Like Roses," by CTP, tantalizes the imagery further as female vocals inspire refreshing thoughts through enjoyable mediation. The melody sustains while pulsating ominous basslines excite the senses.
Next up, John Baprac gives the listener light with "Solaris," which features tones that compare to glistening water droplets on the new morning grass. This track alternates a higher state of bliss with LFOs to saturate the air with high pitches. The sustained synths layer curiosity into the perplexities in mind. Sweeping down from the rise, listeners find "Pathfinder" by Tamer Fouda. With shakers and hi-hats leading the journey, the same repeated patterns invoke an emotion of purpose, while also gifting a fresh perspective.
As the listener arrives at the last stop in the voyage, the "Omega Spirit" by Tano Lavelli, they'll find uplift while also transporting back into their bodies. The sound washes over the spirit like wispy clouds moving above the earth as a quiet and non-judgemental observer. As the artists transpose each track to the ear of the listener, a new understanding aligns with different life situations. The music helps each person to cope and express themselves through the process, which will have new listeners craving the journey with each and every play.
Listen to Pentaptych Vol. 10 on your favorite platform, stream the album below on Spotify, and let us know what you think on Twitter!
Stream Pentaptych Vol. 10, on Spotify:
---
---
Pentaptych Vol. 10 – Tracklist:
Aiesi – Baccus
CTP – Your Lips Are Like Roses
John Baprac – Solaris (Extended Mix)
Tamer Fouda – Pathfinder (Extended Mix)
Tano Lavelli – Omega Spirit (Extended Mix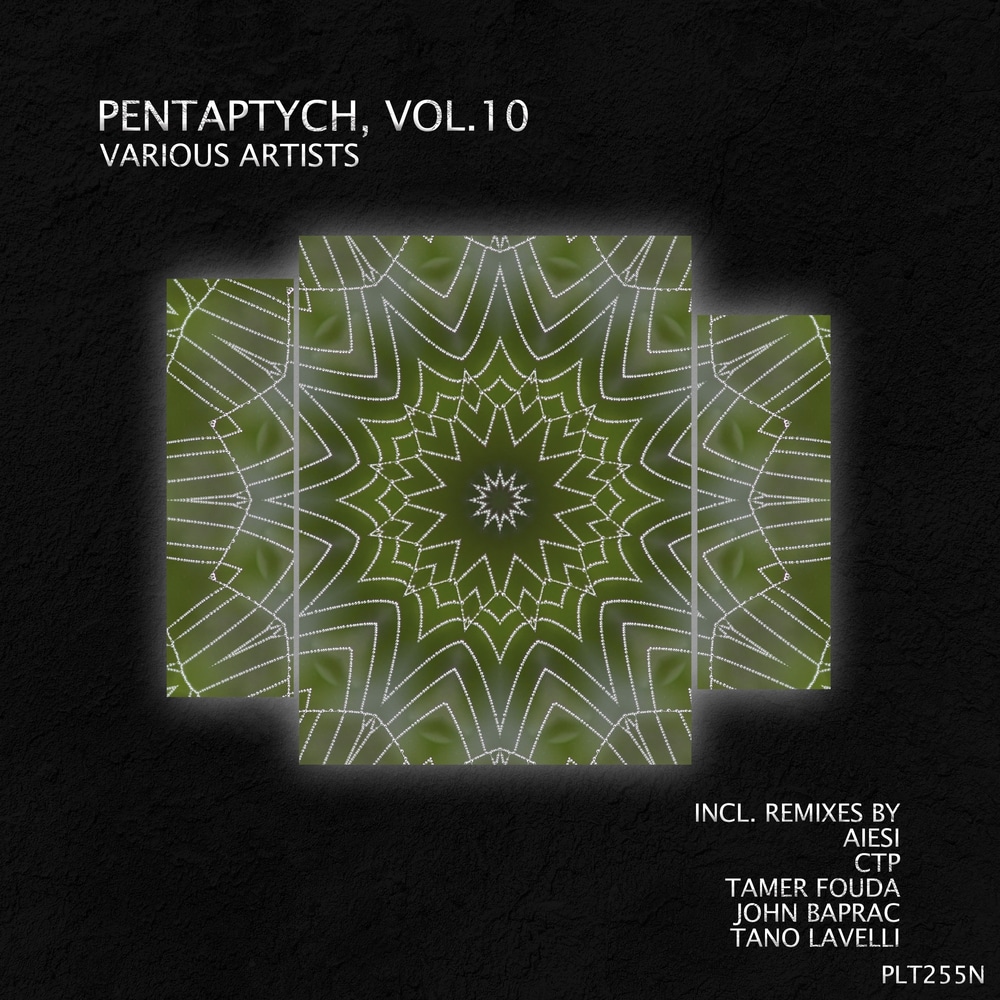 ---
Follow Polyptych on Social Media:
Website | Facebook | Twitter | Instagram | SoundCloud | YouTube | Twitch