Forest creatures will be coming together under the moonlight to dance amongst the trees to Toadface's latest five-track EP, Residue.
---
There are a handful of artists that take their listeners on audio-visual journeys to the most magical of places with such ease, and one of them goes by the name Toadface. His name is the perfect indication of his soundscapes as the nature-loving tastemaker has released countless projects that depict different environmental creatures and feelings, including Bugs For Breakfast, "Stay Focused" and Gangrene. Now, the exceptional producer is back with his latest project, and self-release, Residue.
Toadface never sticks himself in just one genre box, he continues to break barriers all while pushing forth innovative experimental frequencies. Residue is a beautiful reflection of the growth he's made as an artist and those true, familiar sounds he holds near and dear to his heart and creates so well. Toadface drags listeners through tenacious sounds and murky, swampy lands throughout the EP's entirety, giving just a moment to catch one's breath and soak in the madness that ensued.
The five tracks on Residue tend to lean on the weirder, muddy side of things, especially with "Jump So High." But, Toadface wraps the EP up on a little more of a mellow note with "Vibe Out," while also weaving in subtle bass-filled vibrations that carry listeners away from their journey of his mind. Residue is short, sweet and the perfect mid-week treat. Stream it now on your preferred music platform and read on for a more in-depth dive into the sounds found within.
Stream Toadface – Residue on Spotify:
---
Toadface transports his listeners to a marshy bog, filled with delightful creatures that live amongst the murkiness found within.
Residue is just like the EP's name implies when looking at the frequencies found within, as well as the pictures that they paint in listeners' minds. Those who immerse themselves in this release will find themselves dancing amongst frog-like creatures and other living things you'd find in a bog.
Kicking off the EP is "Vibe Out," a perfect blend of calming and bass-filled elements. Toadface starts things off nice and slow, giving listeners time to prepare themselves for the journey they're about to face throughout the EP. While the track leans more on the mellow side of things, Toadface weaves in subtle bass-filled moments that will tickle listeners and get them swaying from side to side.
"Jump So High" is up next and the energy is exceptionally high with this one, Toadface did not come to play, and that rings loud and true throughout the entirety of the track. Aesop Rock's "Long Legged Larry" lyrics "Jump so high pluck a storm out of space" are too perfect for this track, it'll have you feeling like you could jump right out of the pond and grab clouds out of the sky.
Toadface keeps his listeners guessing what's next throughout "Jump So High" and with every corner, you'll be met with something new and exciting. These marshes you'll find dancing in the world Toadface created in Residue are filled with fun creatures that'll have you wanting to "Go Again" and dance amongst the things found within. You simply won't be able to get enough of the deep, banging bass and distortions that make up the elements of this track.
As listeners approach the final passage of Residue, even more magic and warm emotions will surround them and fill their souls with 'Mythical' and fulfiling sounds.
Giving listeners time to soak up everything that's made up their journey so far is "Mythical," a magical collab between Toadface and FRQNCY. This track combines both of the brilliant, creativity that makes up both of the brains of these exceptional producers. From beginning to end you'll find yourself unable to keep yourself from wiggling around to the addicting vibrations.
Now, it's time to catch your breath and soak in all the goodness around you and the adventure that's been had throughout the EP's entirety with "Plant Food." This one feels like an old-school hip-hip, lo-fi-influenced track with a mix of fresh, experimental sounds. Everything about it feels like a sunny day, skipping through a forest and the warmth of the rays beaming down upon your skin.
Toadface is an exceptional producer and Residue is a beautiful recollection of exactly what he brings to this corner of bass music. With every release from him, we're reminded of his sensational talent and brilliant pallet for sound while being transported to the unique and otherworldly places he takes us to in our minds. So sit back, close your eyes and let the sounds of Toadface transport you to magical, nature-filled universes.
---
Toadface – Residue – Tracklist:
Vibe Out
Jump So High
Go Again
Toadface x FRQNCY – Mythical
Plant Food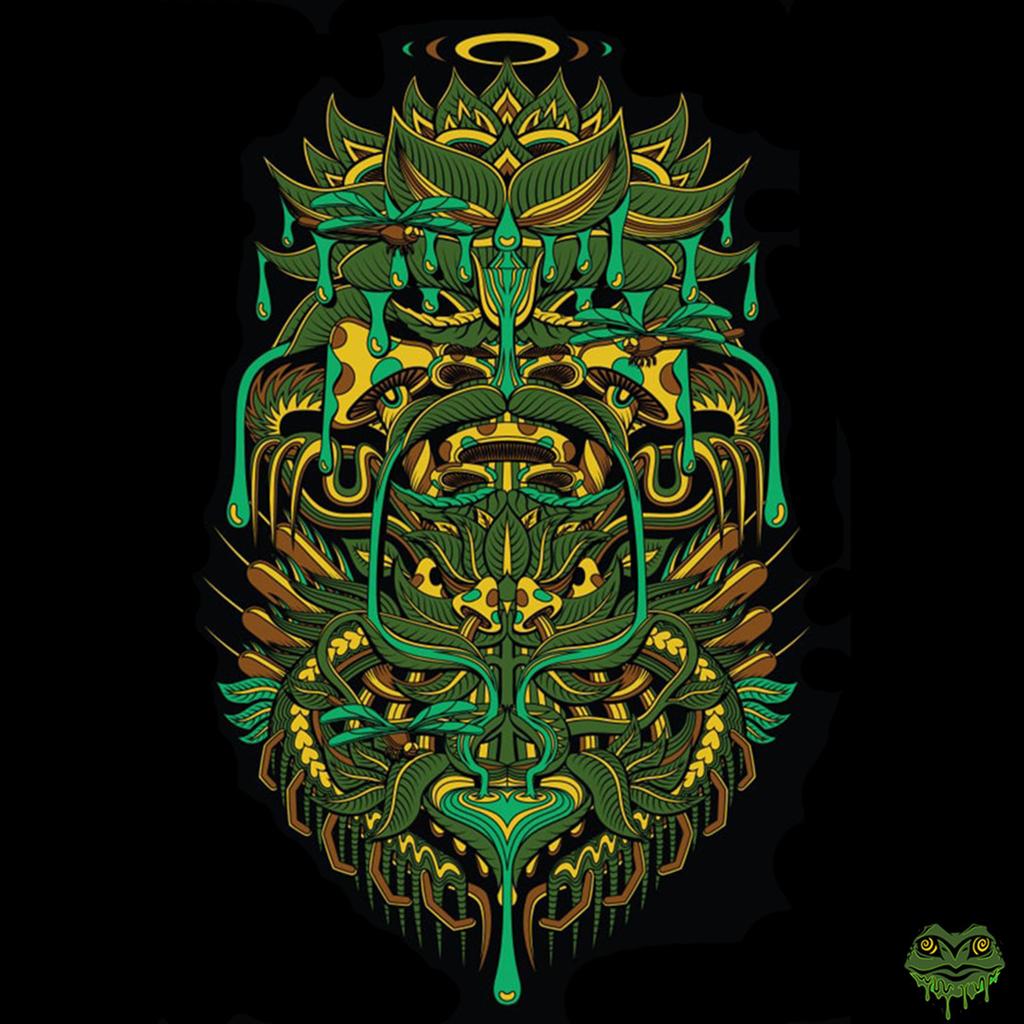 ---
Connect with Toadface on Social Media:
Facebook | Twitter | Instagram | SoundCloud