The next collection of house anthems has arrived as Honey Dijon delivers some Black Girl Magic for her fans around the world.
---
Behind the curtain of the growth of electronic music lies the future of the genre held by one-of-a-kind DJs and producers. One that sticks out is Honey Dijon. Since the turn of the century, she has been highly influential in the expressiveness and livelihood of the house music scene and has showcased her seamless talents of musical creation. This year, Honey Dijon played a massive set at Coachella and also was an influential part in Beyonce's latest album Renaissance, producing two records and remixing the hit single "Break My Soul."
Breaking forth beyond the DJ barrier, Honey Dijon is ending 2022 in the most move-making way and debuting a whopping 15-track album, Black Girl Magic, out on Classic Music Company. The collection features an insane diversity of musical collaborations, including Channel Tres, EVE, Hadiya George, and more. This album is a proper representation of her well-equipped production artistry and homage to her hometown roots and Chicago music influence.
Black Girl Magic hits range on the head with warm, blissful grooves to deep, sensual tracks that captivate the listener's attention the whole way through. Her specific highlight of each feature on the album, consisting exclusively of up-and-coming queer artists and artists of color, is a huge element in each track, with each artist's vocal individuality and lyricism captivating a new vibe each time.
Listeners can uplift their mood with sugar-sweet disco-fueled grooves like "Love Me Like You Care" with Hadiya George and "In The Club" with EVE. Warehouse-influenced, deep techno grooves like the album single "Show Me Some Love" with Channel Tres and "La Femme Fantastique" with Josh Caffe exuberate the perfect bad girl vibe. For those really looking to find a unique track with select flares of instrumental styles and unique rhythm patterns, "Work" with Cor.Ece, Dave Giles & Mike Dunn is an absolute dance party of a tune, as well as "Drama," with Rimarkable and Dope Earth Alien.
Black Girl Magic holds a special mystic quality that can capture a listener's soul, allowing them to feel welcomed on any dancefloor. Follow Honey Dijon on socials, stream the album on your favorite platform, and let us know your favorite track over on Twitter!
Stream Honey Dijon – Black Girl Magic on Spotify:
---
Honey Dijon – Black Girl Magic – Tracklist:
Love Is (feat. Kameelah Waheed)
Love Is A State Of Mind (feat. Ramona Renea)
It's Quiet Now (feat. Dope Earth Alien)
Downtown (feat. Annette Bowen and Nikki-O)
Drama (feat. Rimarkable and Dope Earth Alien)
Stand (feat. Cor.Ece)
In The Club (feat. EVE)
Not About You (feat. Hadiya George)
Everybody (feat. Pablo Vittar and Urias)
Love Me Like You Care (feat. Hadiya George)
Show Me Some Love (feat. Channel Tres and Sadie Walker)
Don't Be Afraid (feat.  LATÁSHA)
Work (feat. Cor.Ece, Dave Giles & Mike Dunn)
C's Up (feat. Mike Dunn)
La Femme Fantastique (feat. Josh Caffe)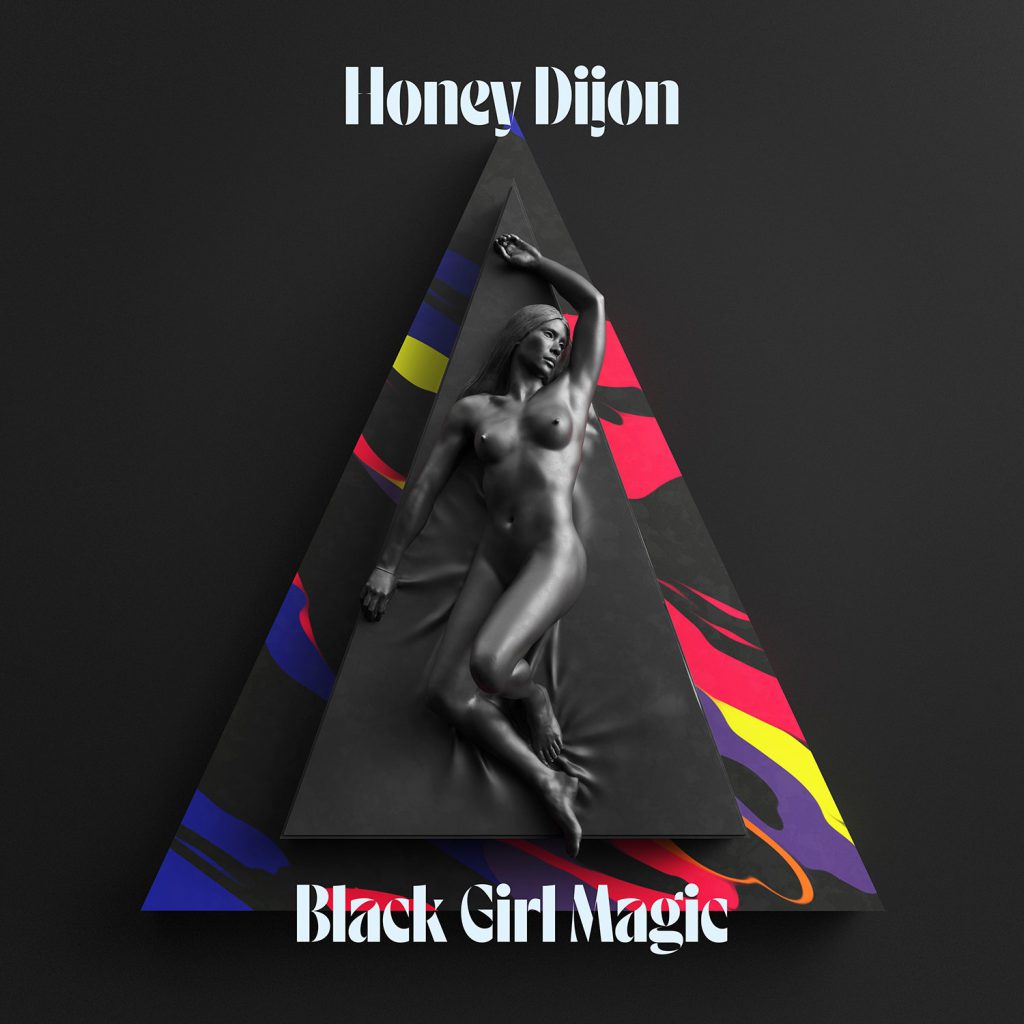 ---
Follow Honey Dijon:
Facebook | Twitter | Instagram | SoundCloud