Russian producer Arty marks the date for his ALPHA 9 alias' long-awaited album on Anjunabeats with his latest impressive single.
---
ALPHA 9 has had such a storied career over the years. Breaking out in 2009 under his moniker as ARTY, his accolades in both trance and dance as a whole speak for themselves. As a mainstay on Above & Beyond's Anjunabeats, he released a slew of classics in the early '10s but in 2017, as a nod to long-time fans of his, he announced he would be bringing back his ALPHA 9 moniker, which had been inactive since 2010.
Since then, an exceptional Anjunabeats return to form in "Time Traveller," "Before The Dawn," and remixes of Above & Beyond's "My Own Hymn" and "Good For Me" have seen ALPHA 9 in scintillating fashion leading up to this year. Earlier this year, ALPHA 9 teased that an album was on the horizon, and just last month, he released "Calling" with Scorz and Tom Bailey, with cryptic messages leading up to his heavily anticipated set at ABGT500 – where he officially announced the release date for New Horizons.
"Down For Love," the first single lifted from that album, New Horizons, sees ALPHA 9 enlist one of dance's most recognizable voices in Jonathan Mendelsohn for an extremely catchy, feel-good track that lives up to the lofty expectations placed on one of progressive trance's most innovative and beloved talents. There's a youthful energy that radiates from the lighthearted production and Mendelsohn's shimmering vocals, giving "Down For Love" a fresh yet familiar ALPHA 9 sound that makes it easy to replay and even easier to dance to.
ALPHA 9 clearly intends to make a statement with New Horizons when it drops on January 13, 2023, and will kick off an album tour the same day that will take him to Denver, Los Angeles, Washington DC, Vancouver, Las Vegas, and more. Check out the list of tour dates below – tickets are available now!
Take a listen to "Down For Love" on Spotify or your preferred platform, and follow ALPHA 9 on social media to stay up to date on the album and tour!
Stream ALPHA 9 – Down For Love (feat. Jonathan Mendelsohn) on Spotify:
---
ALPHA 9 – New Horizons Tour 2023 – Dates & Venues: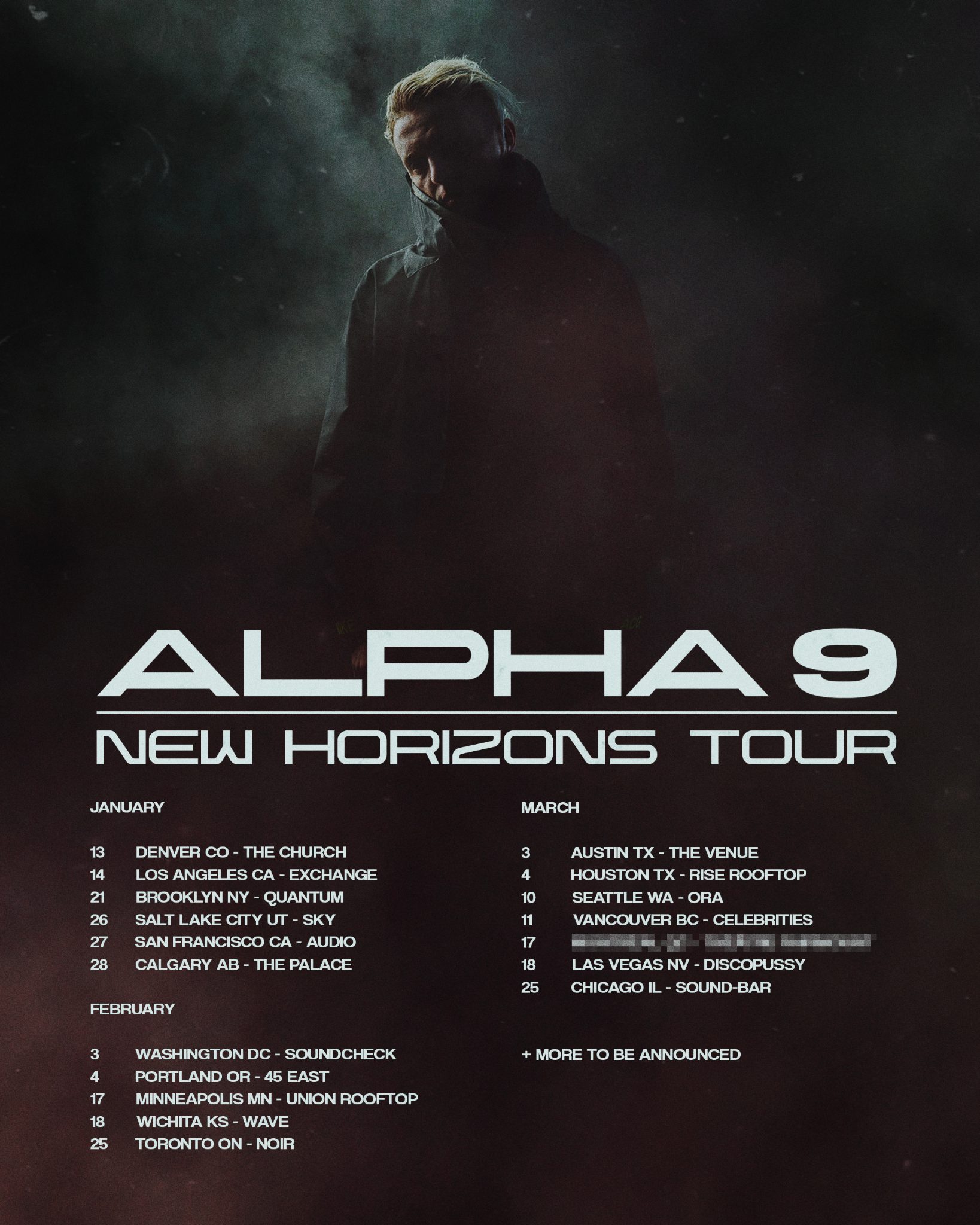 ---
Follow ALPHA 9:
Website | Facebook | Twitter | Instagram | SoundCloud