On The Run is a four-track package from OCULA that is tailor-made to serenade the mind and soul through a cathartic sonic voyage.
---
There are tons of sensational talents in the house music scene, but OCULA stands out as one of the most prominent for the immense quality and attention to detail behind all aspects of his creative output. His infectious melodic house productions have found a home on leading imprints like This Never Happened, mau5trap, and Anjunadeep. OCULA exceeds expectations and goes against the grain with every new release, and this time, the UK house prodigy returns to Monstercat with his most intimate and versatile EP, On The Run, creatively taking on a refreshed approach to his usual poignant sound.
OCULA kicks things off with the hauntingly beautiful single "On The Run." Employing melancholic synth swirls that alchemize a range of emotional sadness, Julia Church's entrancing vocals deliver a meditative musical mandala fitted for a blissed-out club moment from start to finish. There is a genuine overflow of undeniable honesty in this cinematic-like anthem, which Julia reveals is about "someone who is an enigma, hard to love and unattached, but who still exists in every fiber of your being. It's about saving space for them in case they ever want to find their way home and reconnect."
Next up, "Renaissance" then takes over to wholly pervade the senses. OCULA teams up with rising producer Luke Coulson to craft a dream-like atmosphere in this ethereal track. With the latter's smoothly reverberating vocals, this track takes the listeners into the heavenly comfort of recollecting the past through a celestial-like aura. Luke's airy vocals provide the brilliant tenderness to this lush production, making it a standout piece in this EP.
Within the final two tracks, OCULA offers a hypnotic slice of his signature melodic production, drenched with expressive percussions and drum beats. Fan favorite "Try Me" strikes the perfect balance between showing off a buoyant yet delicate, downtempo mood. OCULA continues to keep the audience intrigued till the end with "Waiting," as the enchantingly smooth final cut solidifies his creative ability to deep dive into new experimental styles with immense grace.
OCULA's latest offering presents as one of his most intimate and versatile records to date. It demonstrates his daring and uncompromising sound, signaling his boundless capabilities to captivate the senses. Listen to On The Run on Spotify or your preferred platform, and let us know your thoughts on Twitter!
Stream OCULA – On The Run EP on Spotify:
---
OCULA – On The Run EP – Tracklist:
On The Run (with Julia Church)
Renaissance (with Luke Coulson)
Try Me
Waiting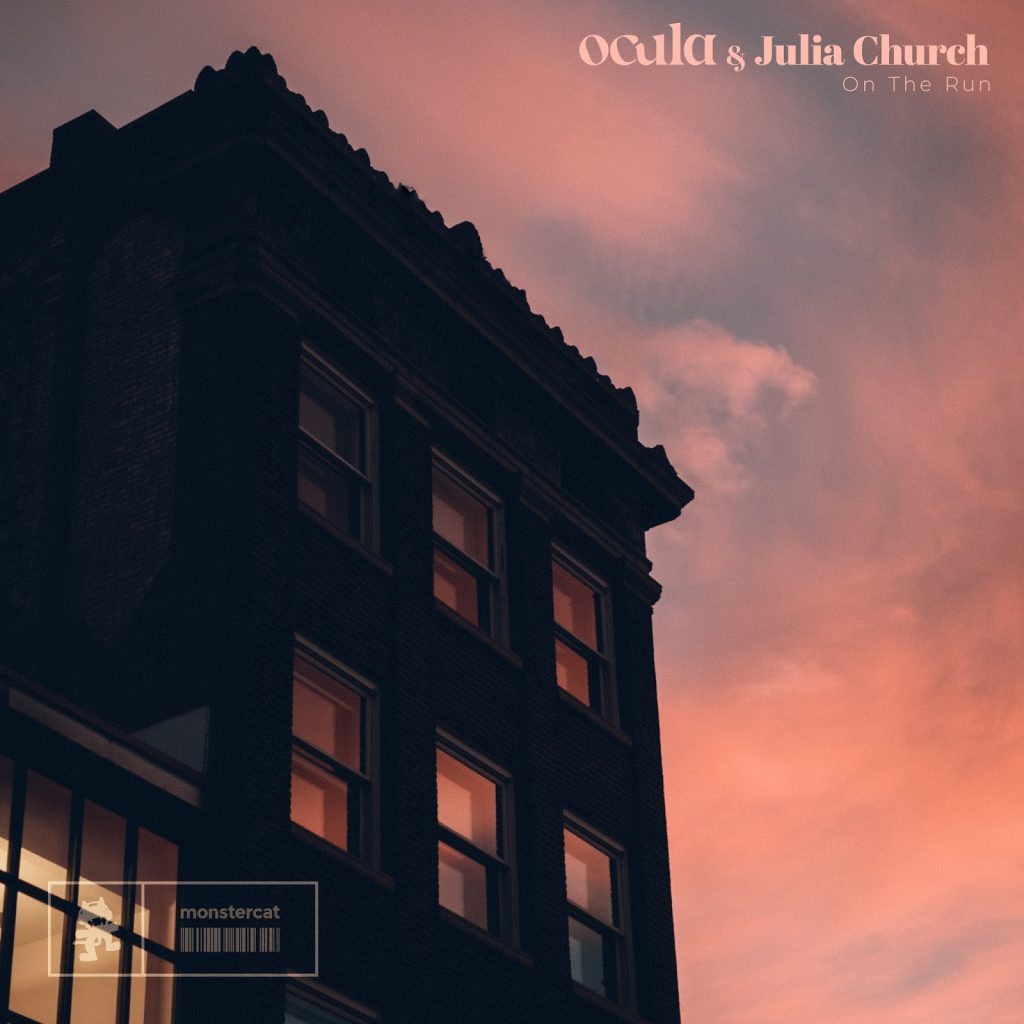 ---
Follow OCULA on Social Media:
Website | Facebook | Twitter | Instagram | SoundCloud