As OCULA gears up for the release of his debut album on This Never Happened, Crossroad, we caught up with him about its creation.
---
It was barely a year ago when we last caught up with OCULA and so much has changed while so much has stayed the same. Pandemic life may be easing, but the emotions over entering the third year have not – and he's taken his own emotions during this time and funneled them brilliantly into his creative process.
OCULA has done a fantastic job of refocusing efforts over the last two years, a time he had hoped would be more focused on live performances. Instead, he has doubled down on producing and gone even deeper into using emotion as a theme and driver of his productions. The result will be heard as his debut album, Crossroad, which is set to drop on This Never Happened later this month. After releases on a number of labels including Colorize, PRGRSSN, and Anjunadeep, OCULA seems to have found a home on the Lane 8-led imprint and continues to flourish there.
While his previous efforts channeled our collective emotions, the tracks on Crossroad are much more personal, as you'll find out when you dive into our chat with him. He also shares some very candid moments that can inspire us all to find hope in the most seemingly hopeless times.
Listen to OCULA's latest single, "Be There" with Tailor, on Spotify and read on for the full interview. Be sure to pre-save Crossroad ahead of its full release on April 22.
Stream OCULA – Be There (feat. Tailor) on Spotify:
---
Hey OCULA, it's great to speak with you again. Since we last spoke at the end of 2020, how have you been? How have your musical goals changed as the pandemic restrictions kept changing?
Hey! Great to talk with you again. It's been a whirlwind since we last spoke, with the biggest news being my debut album. I think it was around April 2021 when the idea was pitched to do an album so that's been the main focus for me this last year. When we spoke last, my main goal was to get out on the road but, with what happened, writing an album was the greatest way to shift my focus and fully hone in on producing music.
Your debut album Crossroad is dropping on April 22 via This Never Happened, congrats! You've mentioned that this album is "about those times you have to make difficult choices, take leaps of faith, and commit everything you have to make something work." Can you give some examples of how this fueled the album creation for you?
Thank you so much! So the majority of the songs that made the final cut for the album were written during or after a time of difficulty or happiness – whether that was stress, anxiety, frustration, or pure joy and excitement. I wanted to try and capture the emotions that come with those times as they are usually when I feel most creative and I write my best work.
The story of the album also pays homage to the long and very windy road in this industry that I've been through and what a lot of musicians go through; there have been numerous times where I've thought about giving up, whether that was from set-backs or just lack of progression career-wise, so it felt good to accumulate all of those feelings and stories into a project as significant as my debut album.
The first single from the album "Green Willow" is out now and it's a beautiful track written by Phillip Larue who also provides the beautiful lyrics on this emotionally uplifting track. How did the two of you come together on this track?
So I stumbled upon Phillip's work while scouring through Spotify looking for vocalists. I heard his song 'Summer' after looking through the 'Fans also like' feature on Spotify artist pages and loved the indie-pop style of it so I sent it over to the TNH team and they suggested approaching him to work on Green Willow. Thankfully he was interested and fired over a fully complete vocal a few weeks later!
You've had releases across a number of labels including Anjunabeats, Armada Electronic Elements, and have most recently been aligned with two in particular: PRGRSSN Records and This Never Happened. How do you work differently with each of these labels? And how has it felt to get so much attention from label heads Le Youth and Lane 8 respectively?
TNH and PRGRSSN are actually really similar to work with, as both label heads have the same love and passion for emotive, melodic music so it makes it so much more enjoyable to be a part of as we're all on the same page. Receiving support from two legends in the industry is the most amazing thing an upcoming artist can ask for, but alongside what they show online and promotion-wise, they are also both incredible at the A&R side of things.
Both are incredibly supportive of their artist's careers rather than just individual releases, which I think is something you simply can't put a price on in this industry. There's been a number of times I've leaned on both Wes and Daniel for help with career choices and guidance, and both have helped me without hesitation.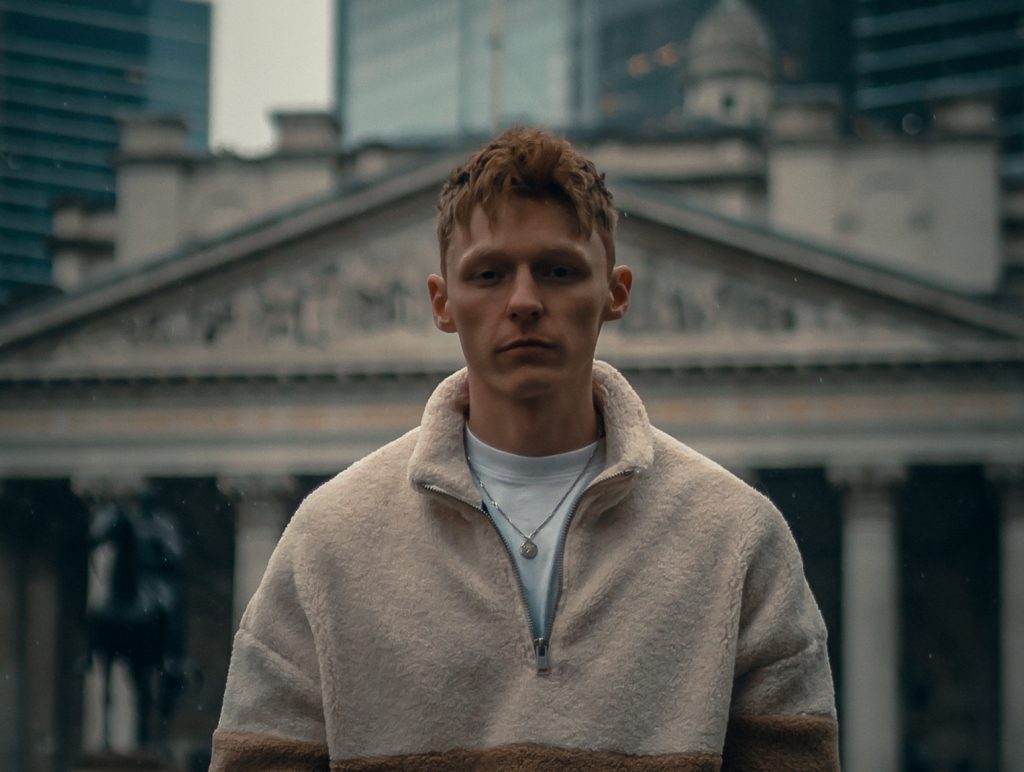 With all the momentum you've been having and the debut album coming, what are your hopes and dreams for 2022 and beyond? Will you be looking to play more live shows? Or focus on building your production library? Or something else entirely?
Both to be honest. Although the album is just around the corner, I have so much more music lined up and ready to go for the rest of the year. As for live shows, it's going to be so much fun to finally hop onto Lane 8's tour and play a handful of shows in the UK and Europe – fingers crossed the USA won't be too long of a wait for me either (Visa's are FUN…)
When we last spoke, you talked about fitness, nature, and pets being a strong influence on your life and the pandemic challenges. Any notable moments to reflect on and inspire others to remain grounded in these difficult times?
Absolutely. When the pandemic hit, I, like many, just panicked and lost all hope for a career in live performances and music because the industry was so brutally hit. However, during that time the business side of being an artist has taken such a huge turn that I've built a mini team around me of incredible people that are helping me create the career that I've always dreamed of.
In the times when I was lower than I've ever been, opportunities from incredible labels popped up – often unexpectedly – to pick me back up and keep me pushing on towards the bigger end goal. All of these experiences helped produce my album and really concreted into my mind the thesis and overall message I wanted to portray to listeners.
---
Follow OCULA on Social Media:
Website | Facebook | Twitter | Instagram | SoundCloud