G-REX and Buku's Dual Continuum EP on WAKAAN takes listeners on a journey through layers of bass and heavyweight sounds.
---
Among a sea of talented producers in the bass music scene, G-REX and Buku continue to stand out as leaders among their peers. Separately, they concoct expertly-crafted bass, and wonky beats fit for many festival stages. Together, their unique styles and years of experience fuse seamlessly to create music that's ahead of the curve.
The two just embarked on their co-headlining Dual Continuum tour, and now G-REX and Buku celebrate another win with the release of their three-track Dual Continuum EP on WAKAAN. Teasing fans with the release of their single "Collide" back in September, G-REX and Buku were met with an overwhelmingly positive response from the community. The track blends wobbly bass and hard basslines for a trip unlike any other, and fans couldn't wait to get a taste of more.
If "Collide" was a peek into what this pair is capable of, then the full Dual Continuum EP truly is a journey into another dimension. "Collide" sets the scene as listeners travel through dynamic soundscapes riddled with mind-warbling bass. Then you'll arrive at "Exotic Matter," as it opens up on a mysterious forefront before building up speed. Listeners traverse through pockets of intense, heavy beats and aggressive notes that are sure to please lovers of any bass genre.
Closing out Dual Continuum, we arrive at "Fifth Dimension," where fans can hear the different styles of G-REX and Buku play out in this track. Buku's signature grimy basslines dance with G-REX's whirlwind of wubs for the perfect mix of hype and filth. It's a solid close to the EP, solidifying the production expertise of the two in their forward-thinking, collaborative piece; we absolutely can't wait to see what G-REX and Buku create next.
Make sure to check out the Dual Continuum EP on your preferred streaming platform. Let us know what you think of the release on Twitter!
Stream G-REX, Buku – Dual Continuum EP on Spotify:
---
G-REX, Buku – Dual Continuum EP – Tracklist:
Collide
Exotic Matter
Fifth Dimension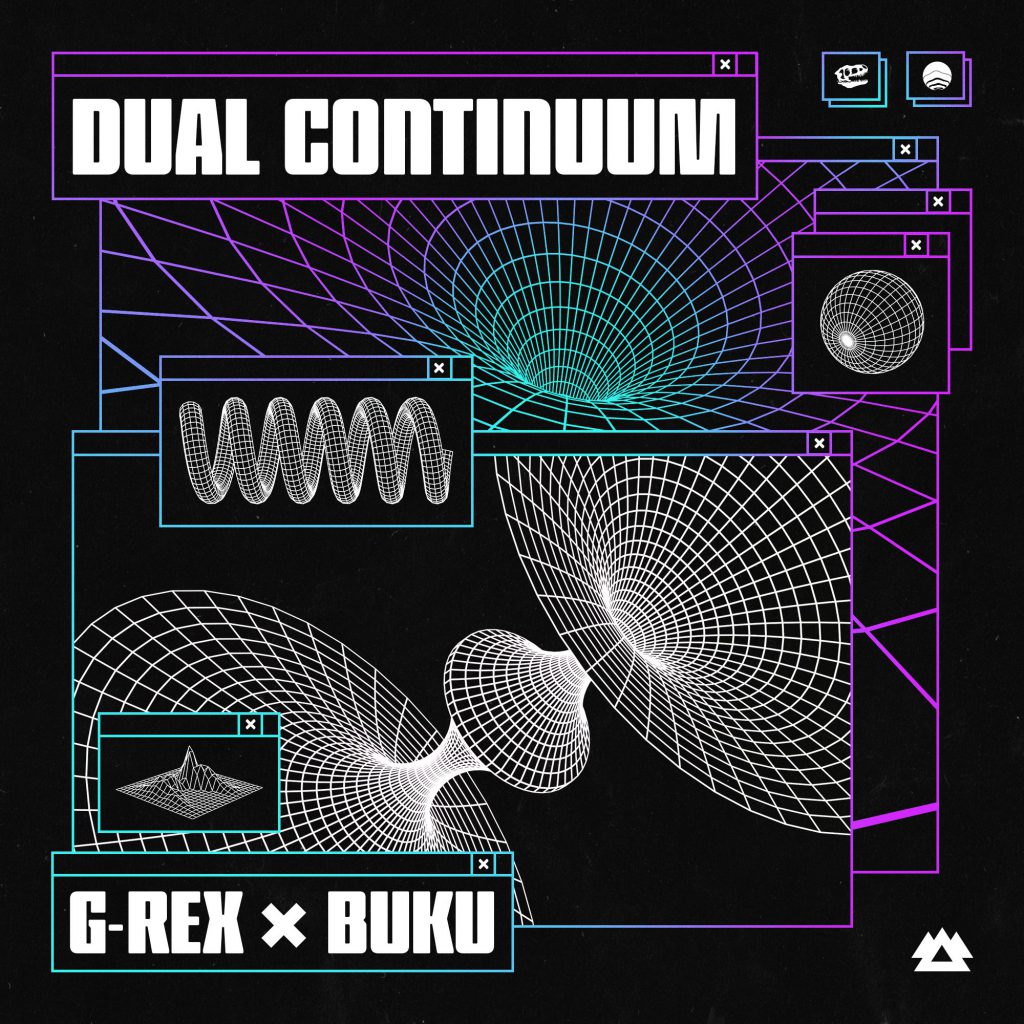 ---
Follow G-REX:
Facebook | Twitter | Instagram | SoundCloud
Follow Buku:
Facebook | Twitter | Instagram | SoundCloud | Twitch