Weird and warped bass music veteran BUKU has finally dropped the long-awaited What You See EP following the celebrated single.
---
Robert Balotsky – more commonly known as BUKU – has been a household bass artist in this community, pioneering weird and warped bass anthems from the start of his career. If you've been a fan of bass music, you may already recognize this massive name in your musical repertoire. Following his highly celebrated single and debut on WAKAAN, "What You See," BUKU has followed it up with fresh tunes that are sure to bring the energy of the mainstage directly to our playlists.
BUKU dives deeper into his deep, dark, and mystical auditory universe on the What You See EP, which is rounded out by two additional tracks, each one more unique and mind-melting than the last. This new body of work showcases the jawbreaking, head-banging energy that many hardcore dub fans have been craving over the course of these past few months.
With expert-level sound design, energetic synth-work and ground-blasting drops heavy enough to leave a crater where your speakers sit, BUKU has made it very clear with this EP, live-shows or not, he'll always give his fans the show they deserve. Go ahead and give the What You See EP a listen on Spotify below or via your favorite streaming platform today, and make sure to keep reading to get a track by track take as you listen along!
Stream BUKU – What You See EP on Spotify:
---
The What You See EP starts off with the self-titled banger we've all come to know and love.
BUKU opens the EP with mind-mixing synth flourishes that echo through the build of the track before opening into a spacious yet strong vocal track. The vocals allow for the track to travel through the hazy atmosphere and drops the listener off at a massive and triumphant explosion of sound and energy. The breakbeat and bassline effortlessly complement the heavy-hitting drop before fading out to highlight the beauty of the vocals once more. The track then builds once again into a reprisal of the original drop, rounding out the experience to a seemingly perfect end.
In listening to the beginning second track, "Uh Huh," I couldn't help but be reminded of another favorite BUKU track titled "Yeahboi!." The fast-paced intro brings a certain energy to the track as it then makes space for an ominous and vast build. He then drives the track to the drop with a deep and droning bass that bursts through the muted sound-barrier to showcase its full range and power.
Last on the EP is "Pinky Fingaz." BUKU immediately introduces aspects of world-bass elements into the piece by adding flute flourishes into the build before reaching its peak. The drop is heavy and compact, utilizing a repetitive melodic motif that perfectly encapsulates his signature wompy sounds. Completed with an eerie synth that follows through to the end of the track, the song then fades away, thus completing his work.
Listening to BUKU's newest project brought both a breath of fresh air and an air of nostalgia. He's been a staple on my dub playlists since the release of his Janky EP and hearing his sound design evolve and grow into the massive presence he has today has been amazing to hear and watch and I hope when you listen, you feel the same energy I did.
---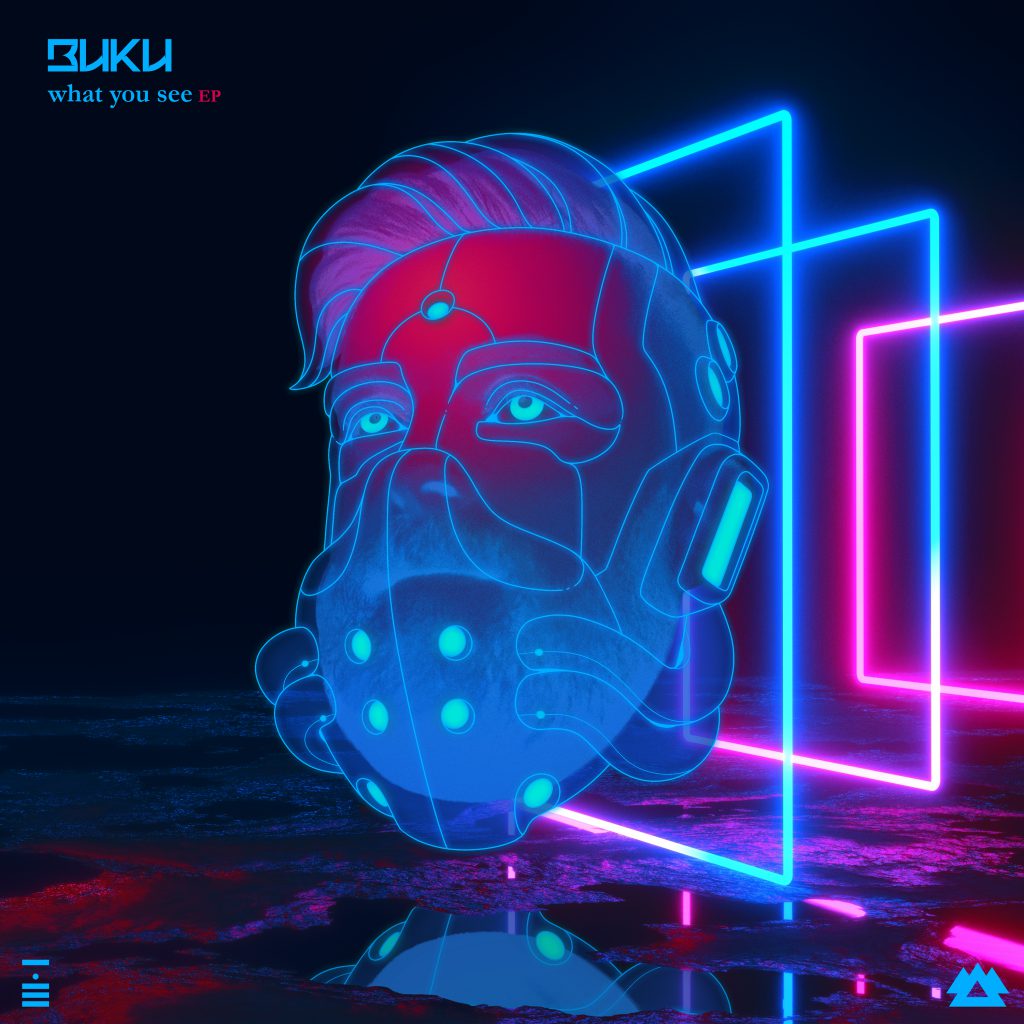 ---
Connect with BUKU on Social Media:
Facebook | Twitter | Instagram | SoundCloud