Fresh off his brand new What You See EP, Buku stopped by to chat about his creative process, staying grounded, and much more!
---
Pittsburgh native Buku has led the charge on weird, wobbly bass music for a long time. Since bursting onto the scene with his debut EP Janky in 2013, fans around the world have taken notice of his energetic and unique style. His talents have served him well throughout his illustrious career, gracing the stage at festivals like Hulaween and Lost Lands. He's also done official remixes for superstars like GRiZ and The Knocks.
Now, Buku is back with What You See, his first EP since 2019's Everything. His trademark sound is on full display across three unique, bass-laden tracks. This is Buku's first release on WAKAAN, the powerhouse freeform bass label run by the legendary Liquid Stranger. Buku is right at home among WAKAAN's legendary lineup, and we're looking forward to his future releases on the label!
Of course, when the opportunity to interview Buku appeared, we jumped on it. We have no doubt that he'll continue to create some incredible music, so make sure to follow his releases if you like that bass in your face. Listen to What You See on Spotify below or on your preferred streaming platform, and read on to see what Buku has to say in our interview!
Stream Buku – What You See EP on Spotify:
---
Hey Buku! Super excited to have you with us. Your newest track "What You See" just released on WAKAAN, and it's some truly incredible work. Can you take us through the production process for this song?
Thanks for having me, and I appreciate the kind words. This song started as a bit of an experimental modular sonic landscape. I first worked on the spacey build into the vocal portion of the intro. From there, everything just kinda snowballed into the song we know today.
This is your first release on WAKAAN, one of the most well-known labels in bass music. How does it feel to have your work recognized by an industry titan?
It's so amazing to finally be part of the WAKAAN team. I love their direction, vision, and musical identity. I've been grinding, releasing music for years; but I feel like I finally have a home with WAKAAN.
You've also got an EP dropping later this month. How has your musical style shifted or production process changed between your most recent EP 'Everything' and this one?
Over the past year especially, I feel like my production has gotten a bit noisier and in-your-face. After a particularly heavy year of touring in 2019, I found myself really enjoying the heavier flavors, and I think I've injected that inspiration into my music. Heaviness isn't my final frontier though, as listeners will notice with future releases.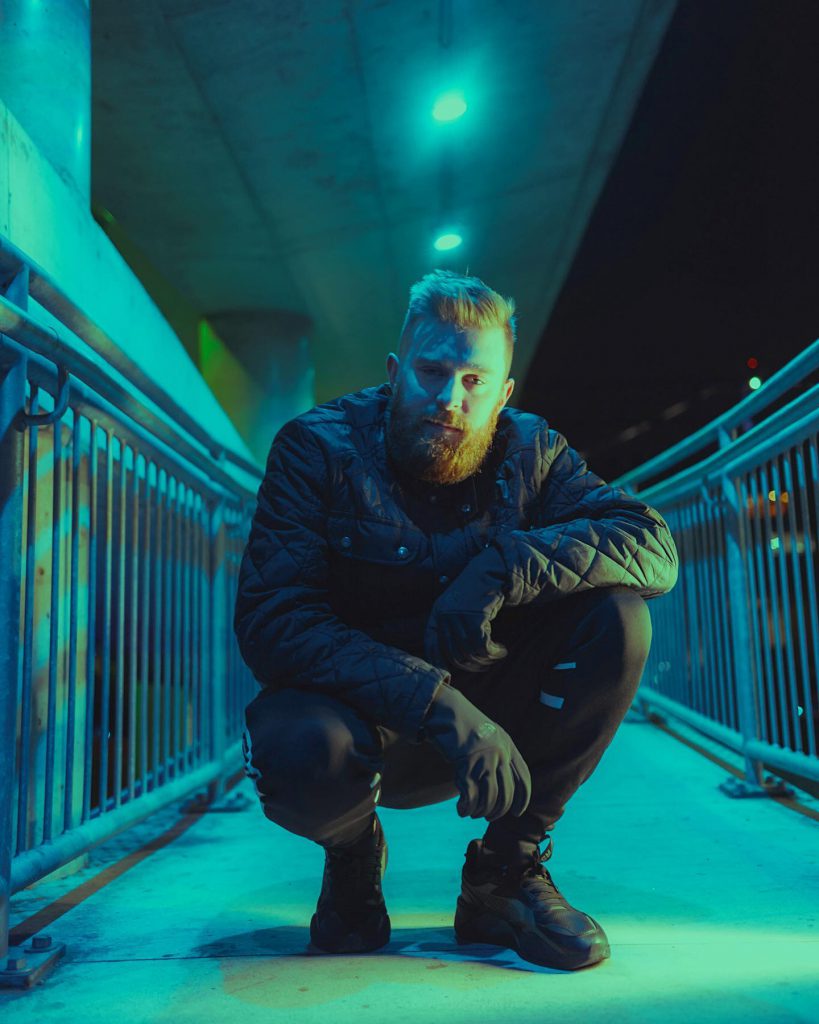 While living in Pittsburgh, you earned a Music Technology degree from Duquesne University. Do you feel like your education gives you a distinct edge when it comes to making electronic music?
There are bits and pieces of my education that I still use on a daily basis, and music theory is one of them. As far as electronic music and synthesis are concerned, I learned most of it by myself through trial and error (before the days of endless YouTube tutorials). But the one thing that I've always appreciated about my education is my formal training in music theory.
Did you feel a shift in your creativity during the early days of quarantine? Did you feel more or less inspired to create new music?
I actually came out of the gate sprinting with creativity. I've had a pretty productive time during quarantine, and I've even been able to work on side project stuff as well.
How have you stayed grounded amidst the uncertainty in the world today?
Hundreds upon hundreds of miles on my bike. The sun and sweat are the only things that can keep my head on straight sometimes.
Finally, what's one thing that everybody should do when they visit Pittsburgh once the pandemic is over?
The automatic answer is to go dahn to the point and take in this beautiful city. Likewise, take one of the inclines up to Mt. Washington. Also, drive to Sidney Crosby's house and place a dozen roses on his doorstep.
---
Follow Buku on Social Media:
Facebook | Twitter | Instagram | SoundCloud | Twitch