Explore more vulnerable, somber soundscapes with Ivy Lab as they touch realms less ventured on Infinite Falling Ground.
---
The two brilliant minds behind Ivy Lab are nothing short of unique. No matter what kind of music they're creating, it's always a jaw-dropping collection of sounds. The duo is cherished by their loving fanbase for merging left-field bass and hip-hop, and now they're adding new experiments to the mix for fans to digest. Last month they announced their album Infinite Falling Ground would explore the more somber side of the music spectrum along with an audio/visual winter tour that is set to kick off soon.
Infinite Falling Ground is here to shed the light on Ivy Lab's unique talents once more. They painted a picture for their fans with "Balaclava" and "Dogma," helping them catch a glimpse of what was to come. It was easy to tell that this was not about to be a completely light-hearted album from the emotions expressed by the first two singles.
Now, the full album has arrived, so set some time aside to fully get immersed in the emotions that come with this new era of Ivy Lab's art. Allow yourself to get lost in the familiarness as well as the newness that comes with each track. As you press play and embrace the experience, it won't take you long to understand that Ivy Lab is truly in their own lane when it comes to imitating life's trials and tribulations through soundscapes.
Listen to Infinite Falling Ground now on Spotify or your preferred streaming service, and keep reading for a deeper look at some of the tracks!
Stream Ivy Lab – Infinite Falling Ground on Spotify:
---
Let Ivy Lab lead you through the whirlwind of emotions portrayed in Infinite Falling Ground as the first track begins.
Listeners are greeted by a majestic sound of whimsical chimes as "Celeste" enters the room and makes you feel as if you're floating amongst butterflies. Then, "Dogma" follows up with the title lyrics, "infinite falling ground," ringing in your ears, making you feel unsure if you've been floating or falling this whole time.
Entering into a more unsettling frequency, "Low Risk Offer" makes your mind wander into a state of uncertainty. It's as if you're looking into the mirror, questioning the very being you are. "Touch & Go" continues the somber feeling as the music hits you with a sound that feels like soft pastel purples all around. Portraying temptation, "Balaclava" expresses a moody ebb n flow throughout its runtime.
Bringing the darkness to light "Q Nix" makes you feel like you're walking through your worst nightmares. Your gut will churn as you are forced to reminisce on the memories intentionally less visited in your mind. The mental tests continue as "NOVV" sits you down for self-reflection and introspective thoughts on your choices throughout your lifetime.
You can breathe once more as the final songs of the album take a turn to a more lighter side.
With bad always comes good; it's the balance of life. "Cognac" is here to relieve you of your heartache for a moment with its lighter approach. Get your sassy side out as you play "Late Night Fit." You won't be able to resist the urge of temptation to move your body as the lyrics run in one ear and out the other. Finishing the album off strong, "Boyfriend Jeans" is here to bring you comfort like your favorite pair of jeans in the fall. The energy felt during this song makes you feel like all of your wounds exposed throughout the album are being healed by the melody.
Infinite Falling Ground is a therapy session you never knew you needed.
It's a good resource for reflection, inner work, or even to release the tensions of the day. This album is deeper than surface level and a masterpiece from start to finish. Catch Ivy Lab at one of the screenings or save the date for one of their stops during the winter Infinite Falling Ground tour to get the full effect of this work of art.
---
Ivy Lab – Infinite Falling Ground – Tracklist:
Celeste
Dogma (Infinite Falling Ground)
Low Risk Offer
Everythingmustchange
Touch & Go
Balaclava
Q Nix
Candle Song
NOVV
Cognac
Our Time
Merlot
Late Night Fit
Boyfriend Jeans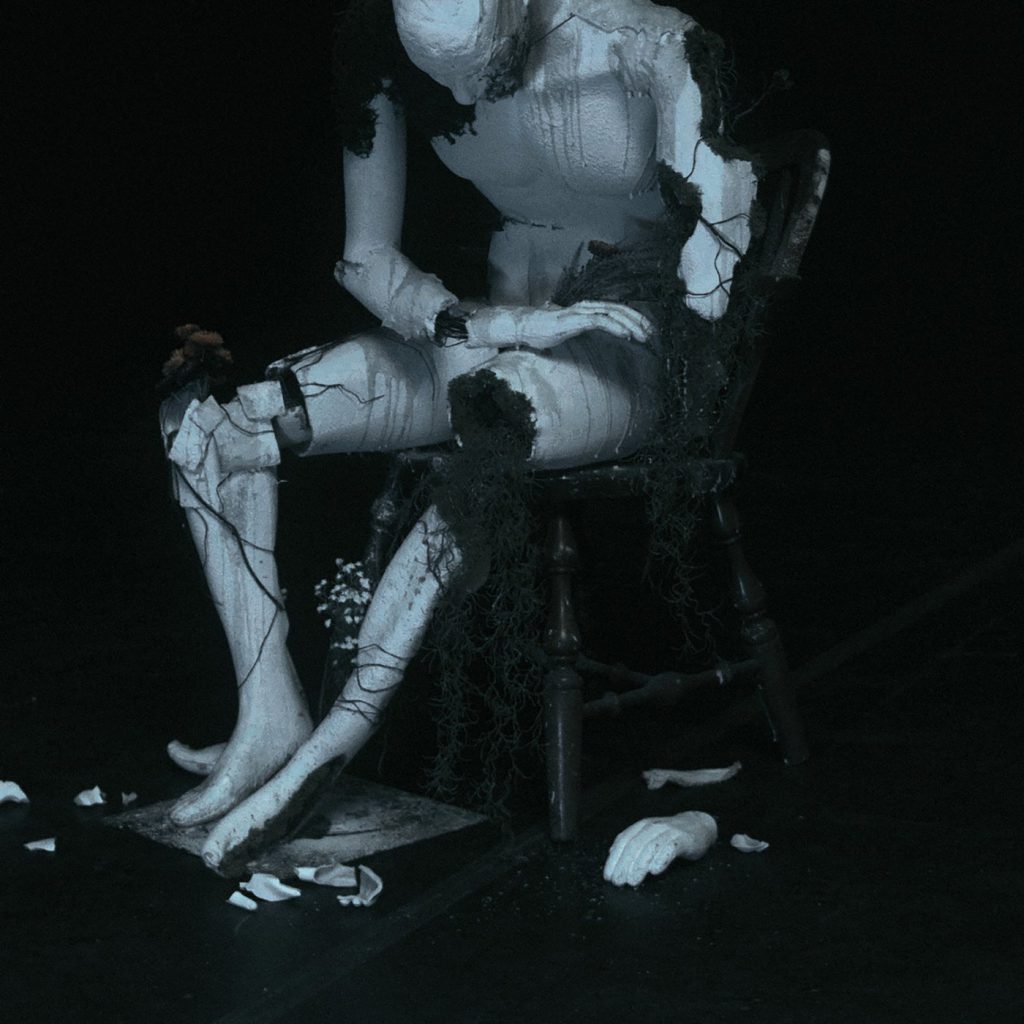 ---
Follow Ivy Lab on Social Media:
Facebook | Twitter | Instagram | SoundCloud