Listen to Mark Farina and Homero Espinosa's "Falling Forward" ahead of the latest Dirtybird Campout Compilation release!
---
The flock is getting hyped for Dirtybird Campout next weekend at the Modesto Reservoir Campgrounds. Every year as the lead-up, Dirtybird pushes listeners into a fun-filled state of delirium with the Dirtybird Campout Compilation series, and it's time once again to allow the unhinged dance party to commence! This year's edition unleashes a ferocious pack of beat makers, including Kevin Knapp, Arnold & Lane, E.R.N.E.S.T.O., and a familiar pairing between Mark Farina and Homero Espinosa.
Chicago's jazz-centric house connoisseur Mark Farina and San Francisco's underground beat stylist Homero Espinosa have certainly brushed elbows in the past, unleashing dance floor gems like "The Story," "Come On, Baby," and "Good Vibrations." But, when it comes to representing the Dirtybird brand, both artists are just getting their feet wet. While Farina did help to get us through the pandemic as a performer on the Dirtybird Couchout livestream in 2020, for both Farina and Espinosa, this will be the first time releasing music on the imprint.
So without further ado, let's get into some of the details about their forthcoming single, "Falling Forward." This tune immediately gets the feet tapping with a punchy tempo and a dark and dreamy acid line that morphs ever so gently as it weaves listeners through the rave. Once the spicy kick enters the fray, the ambiance allows for some serious body expression before dancers are cooled off by the breezy synth wave.
Continue on for the exclusive premiere of "Falling Forward," pre-order the Dirtybird Campout Compilation 2022 on Beatport, and grab your tickets to Dirtybird Campout before it's too late!
Stream Mark Farina & Homero Espinosa  – "Falling Forward" on SoundCloud:
---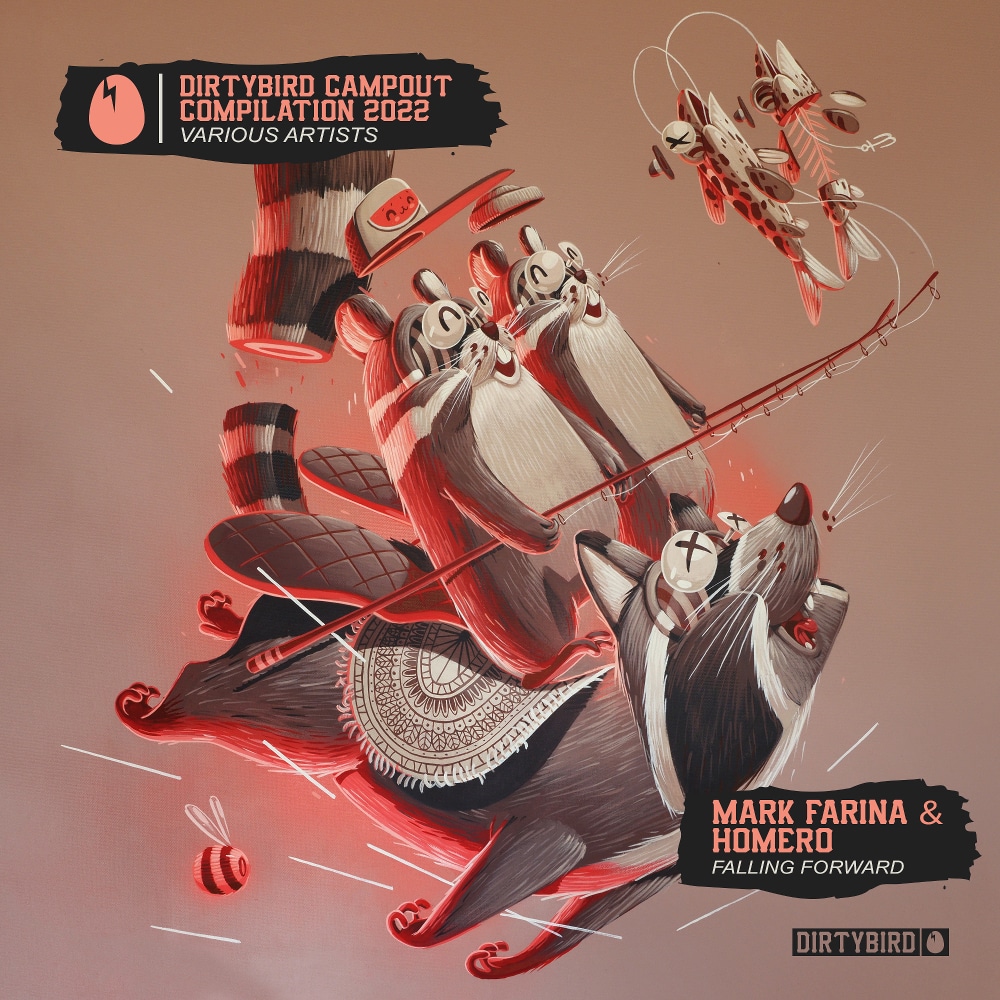 ---
Follow Mark Farina:
Website | Facebook | Twitter | Instagram | SoundCloud
Follow Homero Espinosa:
Website | Facebook | Twitter | SoundCloud