Kumarion leaps to new heights and showcases his broad talents in the bass realm with his debut release on WAKAAN, Resonate / Shaman.
---
Kumarion is helping foster a new era of drum and bass in the United States while also continuing to expand his sonic offerings in trap and dubstep along the way. With an ahead-of-the-crowd mindset and a passion to push music in all sorts of new directions, one can only imagine the heights he will reach. It's clear that tastemakers have caught onto Kumarion's sound as he's present on lineups for festivals like Bass Canyon, Deep Tropics, and Imagine Music Festival, along with a number of curated club nights.
On top of his recent impressive festival bookings, Kumarion is also currently on a summer tour with fellow drum and bass enthusiast REAPER. The two have been burning down stages left and right with their b2b set, leaving their mark on every town they touch. Now, Kumarion continues to blaze a path with his debut release on WAKAAN, a two-track packaged EP, Resonate/Shaman. The two songs are just a couple of examples of his amazing sound design and just how broad his reach is in the musical spectrum as he explores the reaches of deep dubstep for this go-round.
You'll immediately feel the eastern influence that Kumarion layered in as soon as "Resonate" enters the space. Easing you into the track gently with the sounds of a lighter wind instrument right before you drop off into more heavy energy as the melodic morphs with kicks and snares sure to have you on your knees. Then, "Shaman" arrives just in time to lift you from the ground and blast you into the darkness of the night sky. It's impossible not to bounce along with the deep warbles as you follow them into the unknown of the dark abyss.
These two tracks combine to create an excellent display of his dynamic production abilities. From melodic goodness to the deep dark underground sound, the Resonate/Shaman EP is here to impress. Listen to these two tracks on Spotify or your preferred streaming service and see for yourself the diverse sounds of Kumarion.
Stream Kumarion – Resonate/Shaman on Spotify:
---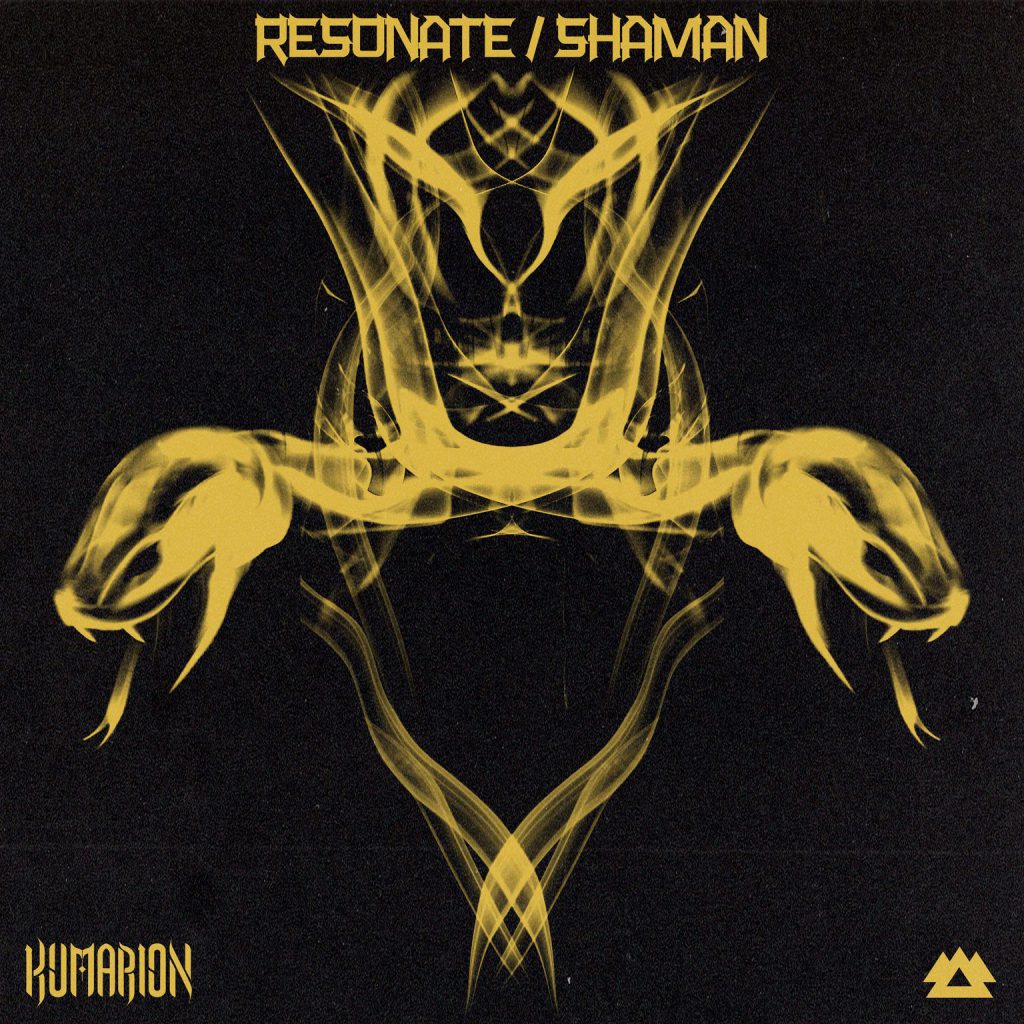 ---
Follow Kumarion on Social Media:
Facebook | Twitter | Instagram | SoundCloud