Eight artists have put their own unique twist on "Want It" by Kumarion that span genres ranging from house to drum and bass.
---
Kumarion is an artist who is beginning to gain some ground in the scene and it's more than deserved. Earlier this summer, the Seattle-based producer dropped a track that heated up speakers dubbed "Want It," which received love from major names in the scene including CloZee, Feed Me (Spor), and RL Grime. That support isn't surprising, considering that this tune is one that you instantly want to dance to whenever you hear it.
Now, Kumarion has breathed new life into the track with a flurry of remixes for fans to feast their ears on. Out now on Jadu Dala, Want It (Remixes) sees eight artists put their spin on the song, from trap-inspired takes to a DnB remix from the legend himself, Spor, and there's even a Wreckno remix where he blesses us with his own lyrics.
If it wasn't clear already that Kumarion is going to be a staple in the bass music scene for some time to come, "Want It" and its remixes help further prove that. His passion and outlook on music will take him far, and the artists on this EP have the same passion for this scene with the desire to continue to put out music full of new and different sounds.
Listen to the remixes of "Want It" on Spotify or your favorite platform, and read on for a deeper look at each one below!
Stream Kumarion – Want It (Remixes) on Spotify:
---
The remix pack kicks off with a VIP of "Want It" from Kumarion that gives a darker vibe to the tune.
The original version of "Want It" was already amazing in itself, but the VIP from Kumarion took it to the next level. As soon as it dropped I immediately had the biggest smile on my face and felt like I was being pulled back in a slingshot and blasted off into a different universe with its addictive bassline. Whenever we get to hear this one on a proper sound system, it is going to be one hell of a treat.
Following up the VIP is Spor's take on the track which gives it a solid drum and bass twist. Kumarion has roots in the DnB scene, so having a legend like him remix this track just felt like a perfect fit. Speaking on the story behind his take Spor stated, "In 2005, touring Drum & Bass in the USA connected me to some of my closest friends, and with Kumarion's breakthrough "Want It" introducing me to his genre-spanning sound, the chance to put a D&B spin on some of his work seemed a nice way to bring a piece of music on its own transatlantic journey in a year where travel has been so infrequent." It's a true standout on the release and yet, we're just getting started.
Following up the VIP and Spor remix, is a remix from another up and coming producer Guppi, and another that will have you shaking your tail feather.
I had not heard of Guppi until I caught his set on Electric Hawk's The Finale stream, but I am so thankful for being introduced to him there because I've been loving his music ever since. He has a very unique sound design that I can only describe as trap meets experimental, but Guppi did things a little differently this time as he leaned more on the experimental side of his sound. This remix is a perfect example of the forward-thinking productions that the artists featured on this pack are putting forth into the world.
Next up is my favorite "Want It" remix, and SØMETHING came in swinging with this sensual and smooth take on the track. You know when you hear a song that makes you drop it so low, you could practically sweep the floor with your booty? Yeah, this is one that will have you doing exactly that. It started off super slow, with subtle drums that lead to the greatest drop I have heard in quite a while. I can promise you that we'll be hearing this one bumping when shows come back around.
gyrofield follows soon after and was all gas no breaks with her remix. She is typically a drum and bass producer but took a dive into something completely different on this one. The remix is twisted, featuring distorted and glitchy sounds with all sorts of different noises in between to create quite a genre-bending experience. Then, the remix from CITYWLKR came in next and made me want to jump up and start shuffling around my room. For all you house heads out there this is the perfect one to add to your playlist.
After my first listen to the remix of "Want It" by Xotix, I just wanted to listen to it over and over again.
Hearing this remix from Xotix reminded me why I love electronic music so much. Their remix came about when the duo started to work on an edit of the original while blending in an ID of their own and is one I could imagine getting down to at some late-night RV sets at Electric Forest. Honestly, I had not heard of the duo until this remix, but I am about to dive into their discography after hearing it. Those choppy, leftfield bass sounds are the simply best.
The penultimate remix came from Richfellow who brought the Dirtybird vibes with his cut of the tune. With its deep kicks and wiggly basslines, it is such a fun version that gives off major festival energy. It had me hooked immediately, and I can only imagine dancing around under the sun while this plays in the background.
Last but most certainly not least, is a very special edit from rising star Wreckno.
While mostly sticking to the original sounds, Wreckno added some of his own vocals to the track to make it truly pop. He has such a smooth flow and voice that makes you feel at ease, making this remix of "Want It" one that is perfect for any playlist you're curating. For fans who have already been bumping the original "Want It" all year, just wait till you hear this one because I'm sure you'll be blown away!
---
Kumarion – Want It (Remixes) – Tracklist:
Want It VIP
Want It (Spor Remix)
Want It (Guppi Remix)
Want It (SØMETHING Remix)
Want It (gyrofield Remix)
Want It (CITYWLKR Remix)
Want It (Xotix Remix)
Want It (Richfellow Remix)
Want It (Wreckno Remix)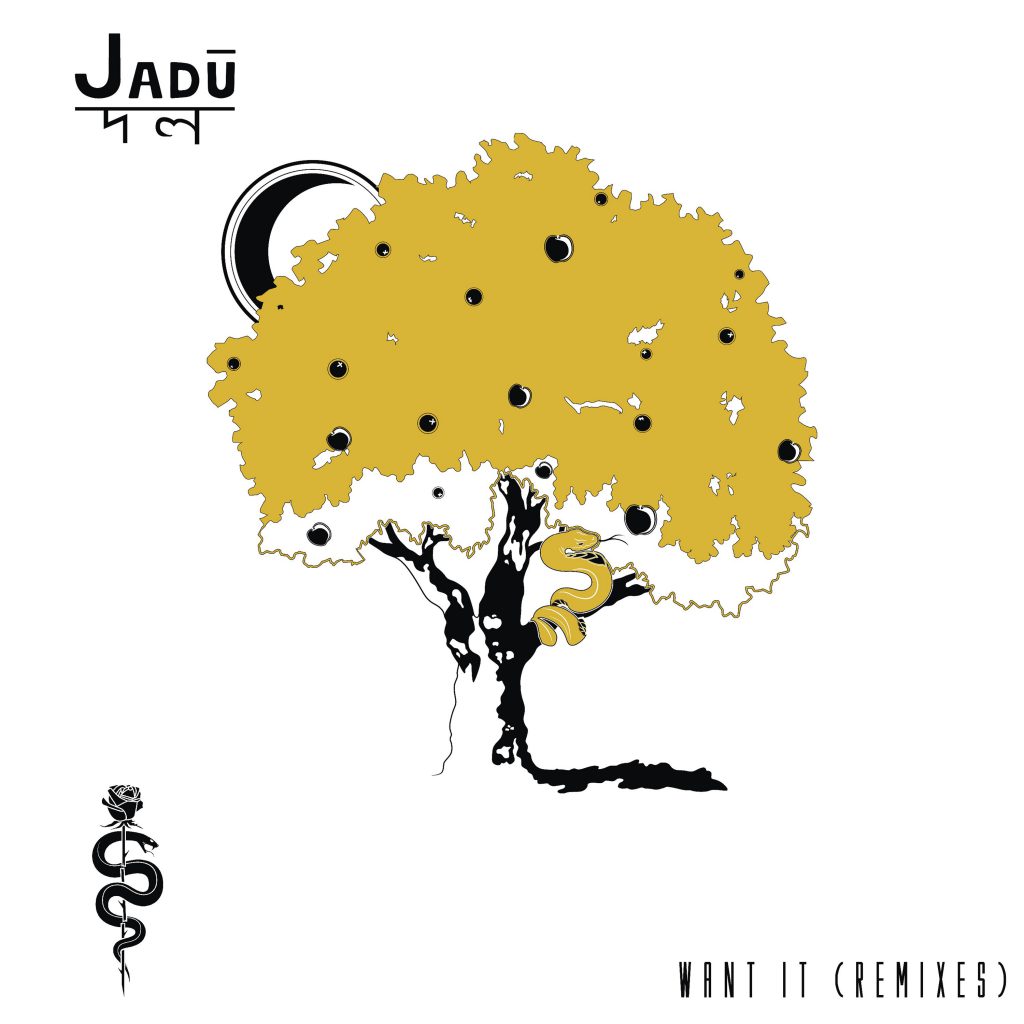 ---
Follow Kumarion on Social Media:
Facebook | Twitter | Instagram | SoundCloud | YouTube | Twitch