Maddy O'Neal sat down with us after her Lollapalooza debut to discuss her new album, her experiences teaching in Costa Rica, and more.
---
The rise of Maddy O'Neal has been remarkable to watch over the past few years as she continued to drop nothing but fire in the realm of future bass. This includes her recent self-released tracks "Follow Me," which saw her team up with Balkan Bump, as well as "Never Fades" as she gears up for the release of her second album, Ricochet, that's due out on September 20.
This year saw Maddy O'Neal add another accolade to her career with her debut performance at Lollapalooza. Having attended the festival first in 2007, where she got to see Daft Punk, this set was a true full-circle moment for her. She remembered when Perry's stage started as a simple tent, and it's been amazing to see the festival and that stage specifically adapts to the ever-changing scene.
We had a moment to chill with the very lovely Maddy O'Neal after she took the stage at Lollapalooza to discuss her forthcoming album, thoughts on her performance at the festival, her recent trip to Costa Rica, and plenty more. Check out "Follow Me" with Balkan Bump on YouTube and read on for the full conversation!
Stream Maddy O'Neal – Follow Me (ft. Balkan Bump) on YouTube:
---
Thank you so much for chatting with us today. We appreciate it. With this being your Lollapalooza debut, how does that feel playing such a big stage and festival?
It's honestly pretty wild. I think it's really fun and almost challenging because you're not playing to just your fans. It's a real full-circle moment for me because I went to Lollapalooza in 2007 as a patron when I was in high school. I saw Daft Punk headline. So coming here was my first festival experience ever, and I returned as an artist all these years later; it's refreshing. If you told me I'd be playing here when I was back in high school, I wouldn't believe you.
So you recently went to Costa Rica for a teaching women in music program. What was that experience?
That was probably one of the coolest things I've ever done. I taught like a 12-hour curriculum. So everyone brought instruments and MIDI controllers, like drum pads or keyboards, and it was multifaceted. I was teaching the production portion, and there were DJing and singing lessons – all types of classes all day long. So it was 50 women in the middle of the jungle, just learning everything about music. 
That's awesome.
Yeah, it was just, it was an incredible experience.
I feel like that's very different from any kind of teaching here.
I've done one-on-one lessons in the past, like the ones I did over 2020 via Zoom. Yeah. But honestly, I said yes without having any teaching experience. And I said to myself, "I use this program every day; I can probably do it." So I built out a whole curriculum in writing. I found out that I'm a really good teacher, and I really enjoy it. So it's pretty incredible.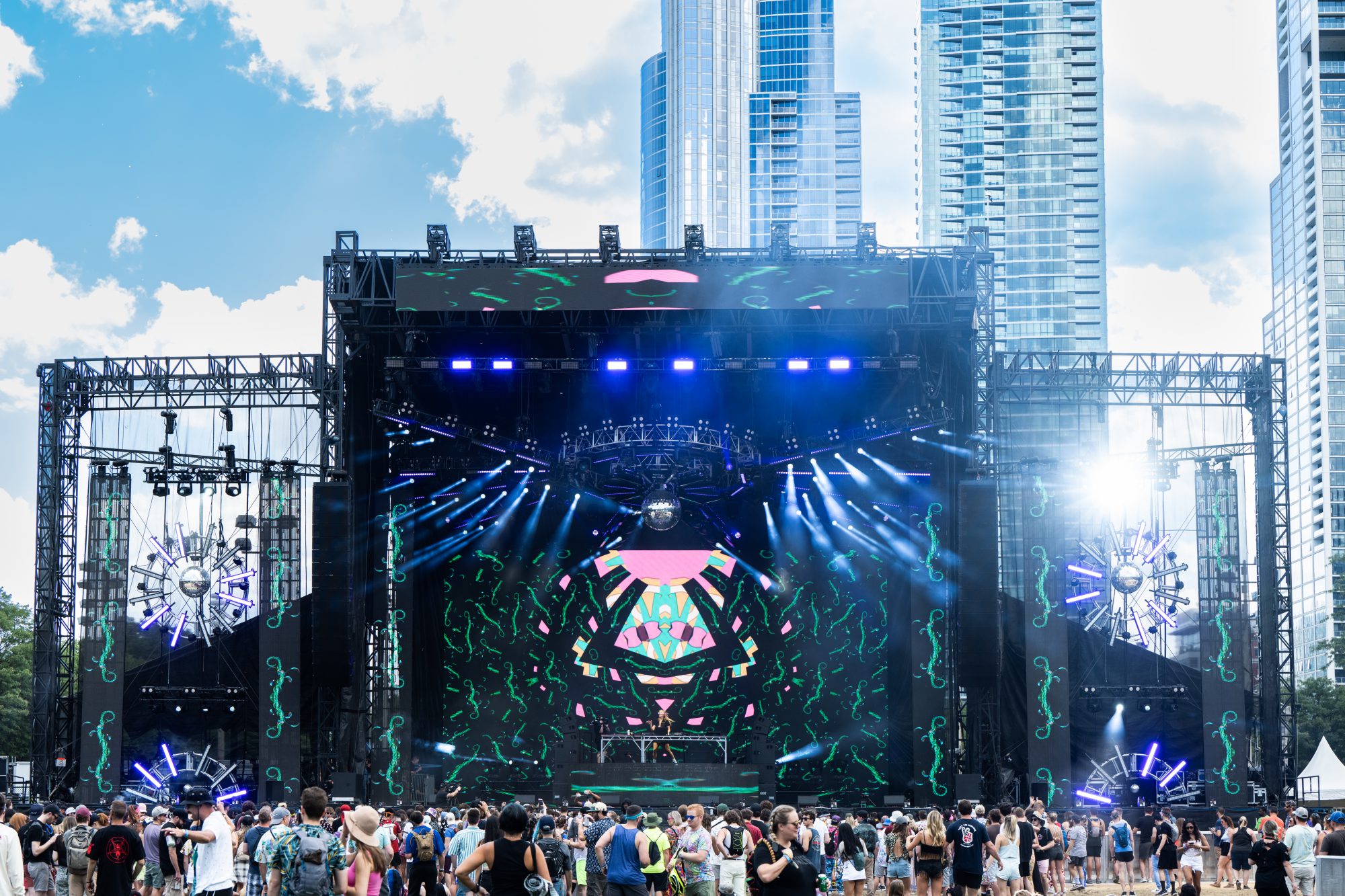 Switching gears, having been on tour for the last five years, did that impact your mental health? How would you say you manage your mental health overall?
Yeah, so if I'm being completely honest, right before 2020 happened, I was getting really burnt out. On tour, I was kind of at my capacity of having some sort of balance between my life and being on the road. So, in a way, having some time off for myself and time to rebuild my life, my vision, and my focus was good for me. Even as terrifying as that whole year was. Also, it helped me regroup and realize that if I'm touring at that capacity, I have to be on my terms. I have to make time to recharge because for a while, I didn't know how to do that.It's a learning curve.
Absolutely. On the production front, you recently teamed up with nothing. for "Follow Me." You worked with a number of artists as well; what draws you to a specific artist for collaboration?
I definitely have to connect to their sound and personality. Most of the people I've collaborated with, I've had a personal relationship with, or we like clicked when we met in person and on top of being fans of each other's music. It has to be there because you have to work with someone and learn what each of you likes. So that's important when I collaborate with someone.
So you have an album coming out this fall, in September, right?
Yep. September 20.
Awesome. Can you tell us how it feels to be able to transform one idea into the next, to the final product?
Oh, man. I feel like I'm a totally different person now than when I started. It's been such a crazy journey and probably the most rewarding thing I've ever done. I put out my debut album in 2016 and then did a bunch of EPs and singles, but it's been a while since I did that big of a project. I forgot how much goes into it. I've learned so much over the past seven months working on this, and I like pushing myself and experimenting stylistically. I'm just super proud of it. I'm excited to get it out.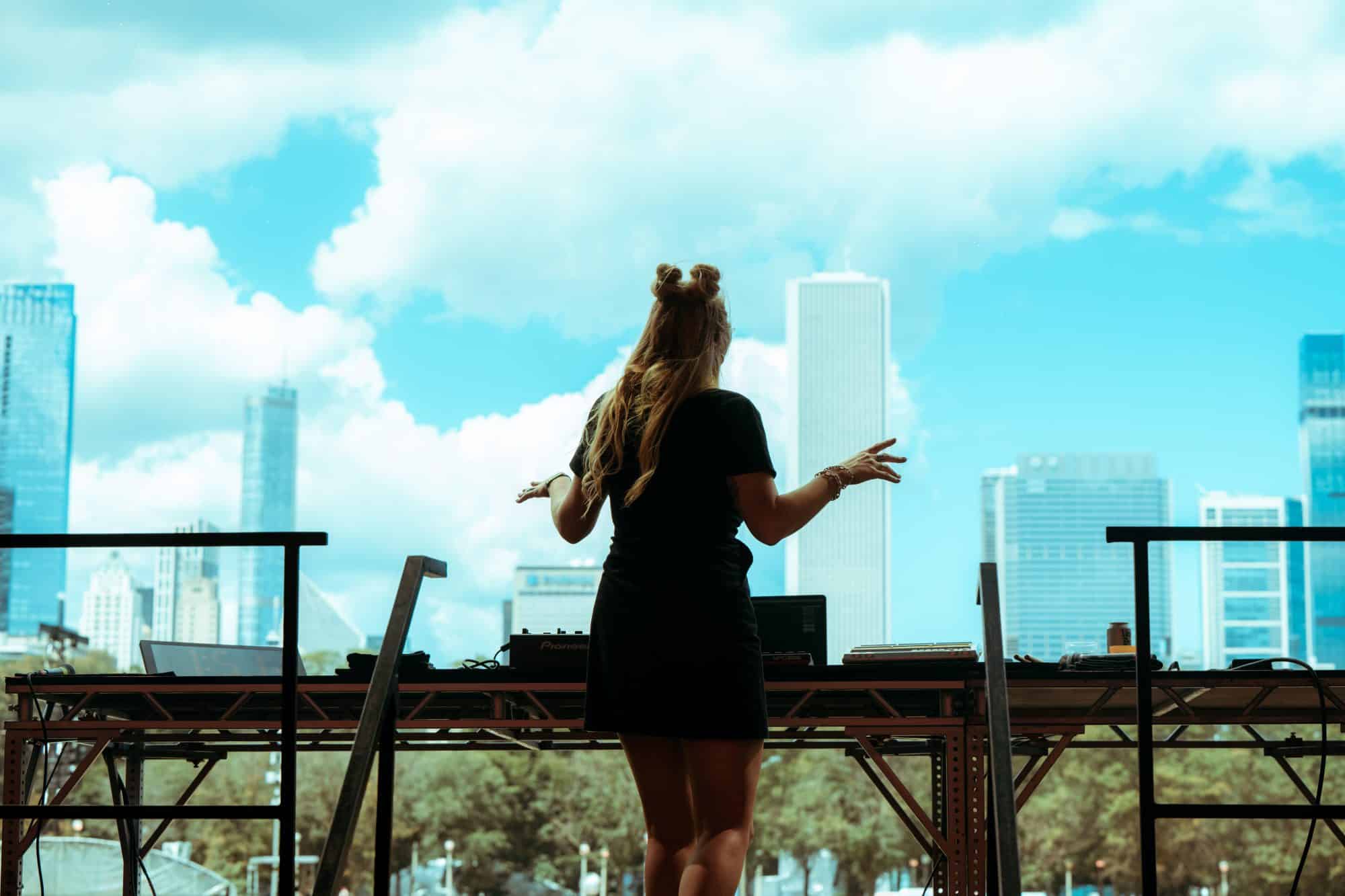 In other interviews, you've mentioned that you've straight up dove in head first music. What advice do you have for young fans who feel intimidated when they would like to pursue music?
You're going to want to give up over and over again. [Laughs] It's tough. And it's, you know, it's a rollercoaster when you're learning anything for the first time. But if you take the time to get past that learning curve of learning how to do what you want to do, that's when it gets fun. So I think the hardest part is the beginning stages and figuring out what my sound will be, you know? That stuff develops over time.
And I think one of the coolest ways to stay positive and motivated is finding a community or other homies doing the same thing that you are and can share ideas where it can be isolating sitting in your studio. I think that's really important.
In a more general sense, how has that affected your direction in the past few years with the pandemic and all?
Part of the theme around my new album, Ricochet, was like this returning to feeling like myself. I was returning to feeling like myself, where I fully trusted my creative flow again. You know, I wasn't trying to be like someone else. I just finally felt comfortable with where I was at. I feel like it sounds like me. It took a long time to feel like that. Maybe tomorrow, I won't feel that way. But, you know, learning to lean into that when it happens. 
Really cool. Alright, final question. What are your go-to activities when it comes to visiting Chicago?
Chicago is such a cool city. We're actually sticking around tomorrow.
Oh nice, will you be back at the festival tomorrow to attend?
Yeah! Today is like a marathon day. I'm playing Concord with Liquid Stranger later. I just wanted to have a day to walk around the city, go eat some good food, come back to the festival and roam around. I'm really trying to build in those days on the road for myself instead of just being in and out. There are so many cities where all I see are the hotel and the venue. [Laughs]
Yeah. There's a really good taco place called Broken English- It's actually here this weekend. They have fried chicken tacos. It is probably one of my favorites in the city.
Oh my god, say no more!
Well, thank you so much. We appreciate taking the time out to chat and chill.
Yeah, of course, thank you!
---
Follow Maddy O'Neal on Social Media:
Website | Facebook | Twitter | Instagram | SoundCloud | YouTube