The second edition of DAY MVS XL was filled with stunning performances, tasty bites to eat, and an uplifting vibe from attendees.
---
FNGRS CRSSD's grip on the house and techno scene in San Diego has been felt well beyond the city's limits since they began throwing shows and festivals. Lovers of the two genres have typically flocked to the Waterfront Park for editions of CRSSD Festival or made their way to Gallagher's Square for their other curated events. Still, last year saw the debut of a new summer festival, DAY MVS XL, to add to their legacy – and it was a smash hit.
Acting as more of a stripped-back version of CRSSD Festival with two stages and subsequently smaller lineup, DAY MVS XL still retains the high-quality artists and FNGRS CRSSD's dedication to bringing a great experience for attendees. This held true for the sophomore edition of the festival, with its banging lineup highlighted by artists such as Claptone, Eric Prydz, Duke Dumont, and ANNA. But beyond that, the increased space between stages allowed for more room to dance and to wash away sound bleed issues – two issues that plagued past editions of their larger festival in fall and spring.
Of course, there is always room for improvement, and DAY MVS XL did face some issues this year. Temperatures were hotter than ever, yet shade was at a minimum, forcing many to seek refuge in the fountains during daytime sets, purchase a parasol, or avoid entering until it was closer to sunset. Security was also extra aggressive compared to previous festivals hosted at the venue, and while they were just doing their job, it was a very negative experience for myself and others to be harassed and aggressively fondled on the way in or even inside the festival itself.
But while those negatives might've slightly dampened the mood, DAY MVS XL made up for it with some of the best sets I've seen this year and an overall crowd atmosphere that made it feel like those early editions of CRSSD Festival before many realized how special that festival could be. Here are five things that defined this year's edition; let us know yours on Twitter!
Five Reasons Why DAY MVS XL Was Fantastic This Year
---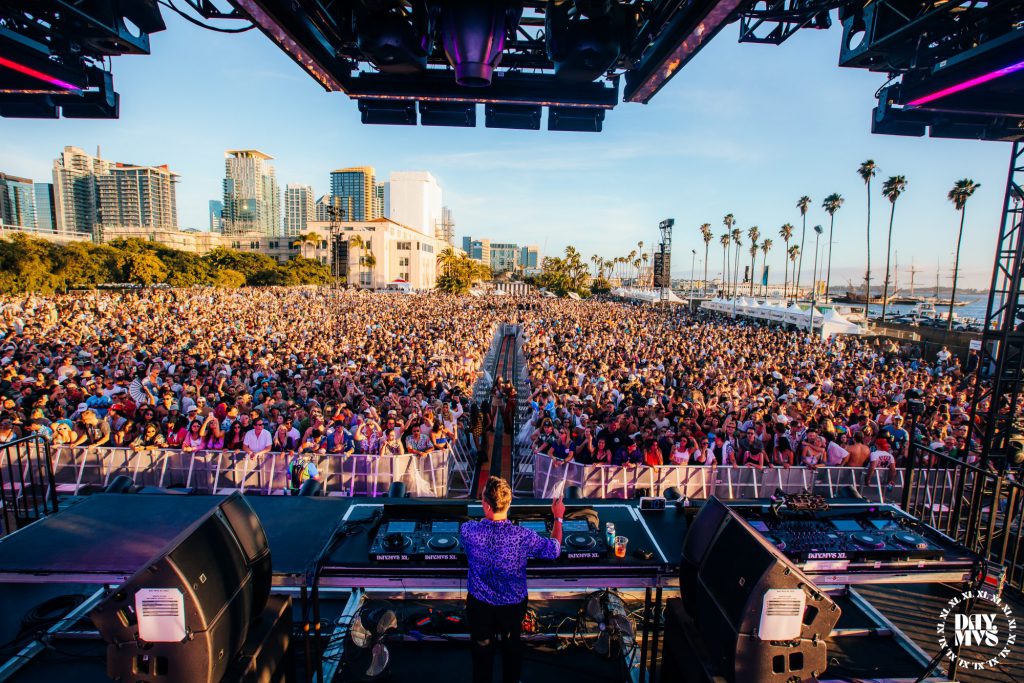 Perfect performances from the finest artists in the house and techno scene.
While I'd love to think that the draw for DAY MVS XL is anything but the lineup, I'd be kidding myself if that isn't the main reason why so many people flock to the festival. While a standout moment put a smile on my face and a specific set that deserved an honorary mention (read on for both), it was difficult to narrow down one set from the rest of the artists who played this year. But this wasn't because they all felt the same; it was because each artist I saw threw down some serious heat.
Saturday saw VNSSA turn DAY MVS XL into a proper rave with a dynamic set that delivered some of her biggest hits and some classics. Speaking of classics, Purple Disco Machine was another stunner who filled the Northside stage to the brim during the sunset hours as he churned through disco tunes that literally had everyone dancing. Chris Lorenzo also set a fire in the feet of the crowd at that stage, while Flug and ANNA delivered techno tunes at the Southside to close out the night and flexed their insane skills behind the decks.
While there was some insane techno talent on Sunday at the Southside stage, the house sounds captivated me that day at the Northside stage. The run of Spencer Brown to Ben Böhmer to Claptone to Eric Prydz felt like a cohesive ride to close out the night, with each artist throwing down some of their best tunes to date.
---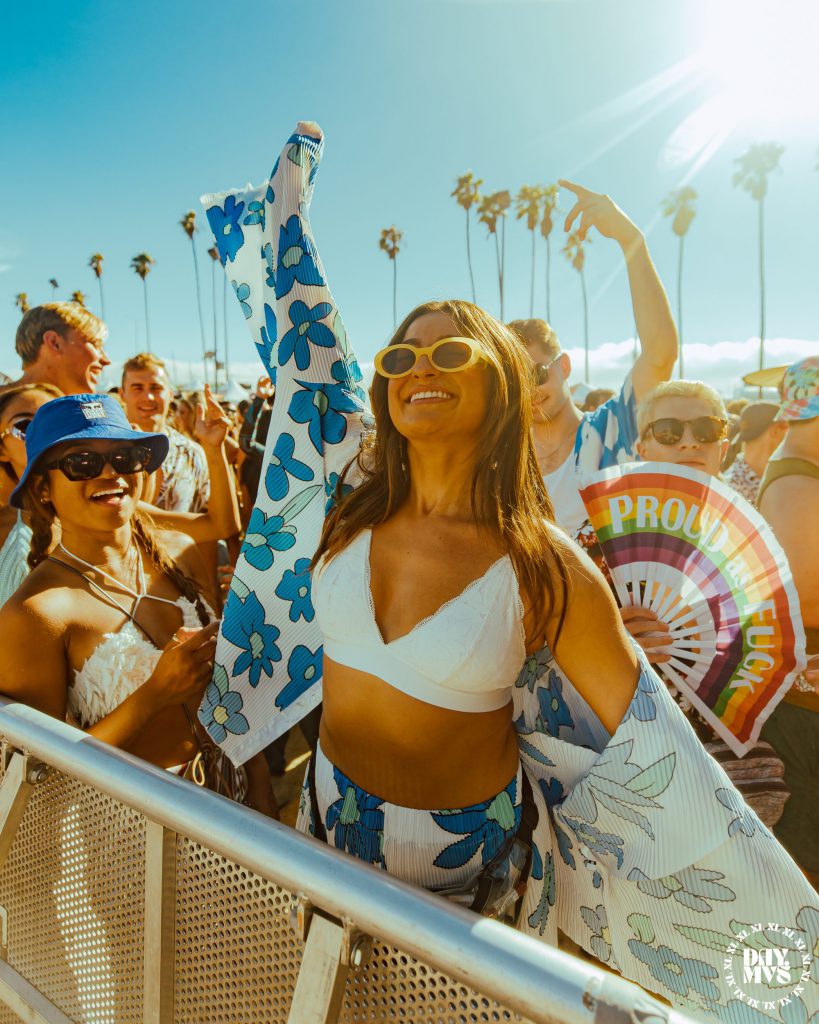 The energy from the crowd was unmatched all day and night.
If there's one thing that I noticed about DAY MVS XL beyond the music, it was the energy that attendees brought along with them. Maybe it's because of the two-stage layout and what seemed to be a bit lighter crowd size, but everyone was beaming with smiles on their faces wherever I looked – even with the sun bearing down on us all during the daytime hours. I also didn't encounter anyone who was rude or pushy, a stark difference from the experience I've had at past editions of CRSSD Festival when everyone is cramming for their spot towards the front.
---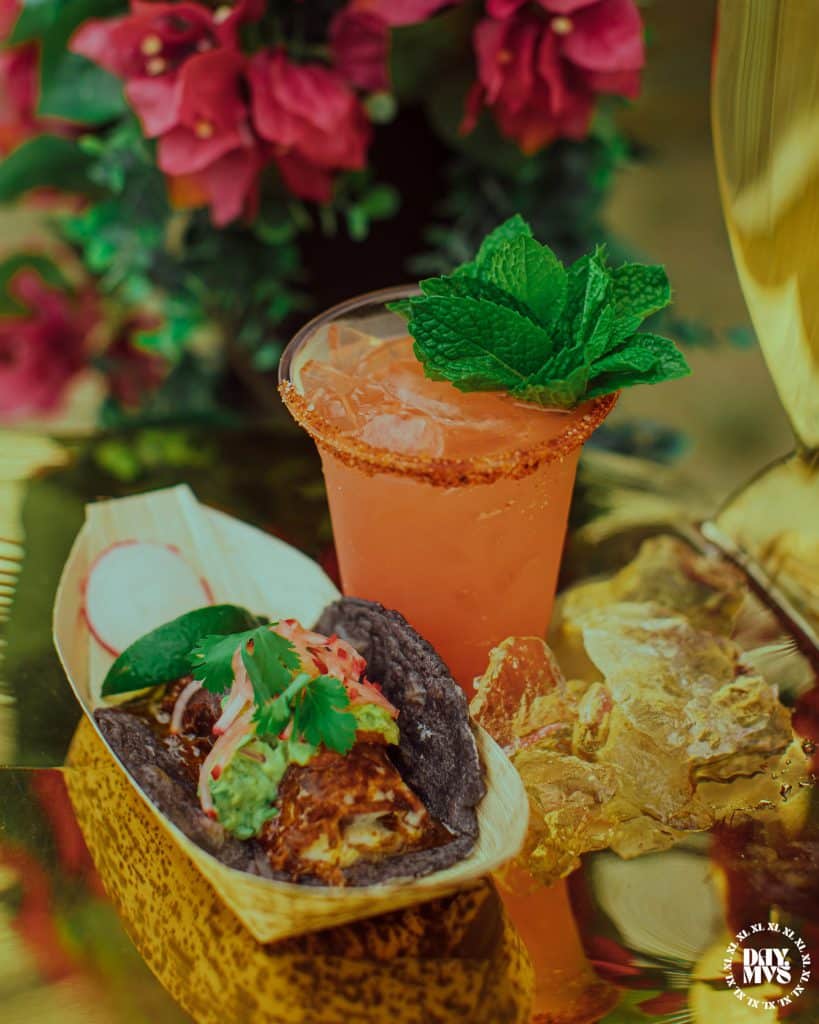 The diverse range of food and beverages kept everyone satiated.
Much akin to CRSSD Festival, the food and beverage lineup for DAY MVS XL is just as stacked with an assortment of options to choose from. Beyond the standard festival fare like chicken tenders, mac n cheese, and spicy pie, there were plenty of tastes to fill your tank to keep on dancing. This included Leo's Sushi which was selling some super tasty sushi burritos that hit the spot, along with yummy dumplings from Bling Bling and delicious acai bowls from Reef Point.
As for the drinks, DAY MVS XL featured a few signatures, such as the DAY.MULE, Southside Fresca, and Northside Lemonade. There was also a large variety of beers and seltzers for those looking to quench their thirst that way. However, I thought it would've been helpful to label the canned water more clearly instead of just by its brand name; I didn't even realize they were selling water until the second day.
---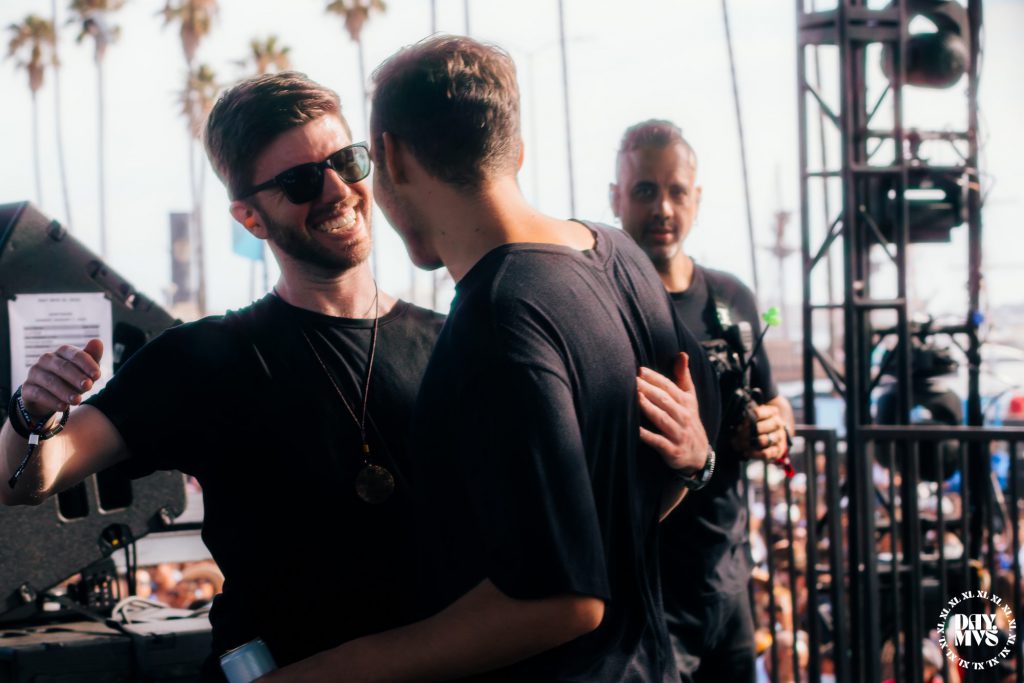 Seeing a special moment shared between Spencer Brown and Ben Böhmer.
FNGRS CRSSD has really helped champion the sounds coming from Anjunadeep artists over the past few years. This was put on full display at DAY MVS XL with Spencer Brown and Ben Böhmer stacked up next to each other on Sunday. Spencer Brown set the tone with his immense progressive tunes and innate abilities behind the decks that won over the hearts of everyone who caught him play.
Then, the excitement bubbled over when Ben Böhmer took the stage for his live set at the festival. Having just seen him play at Group Therapy Weekender, it was great to hear his surreal soundscapes again – but it was even more fun to see the two of them interact on stage. While this is something that's fairly common at festivals, it gave those few hours of DAY MVS XL an even more intimate feel.
---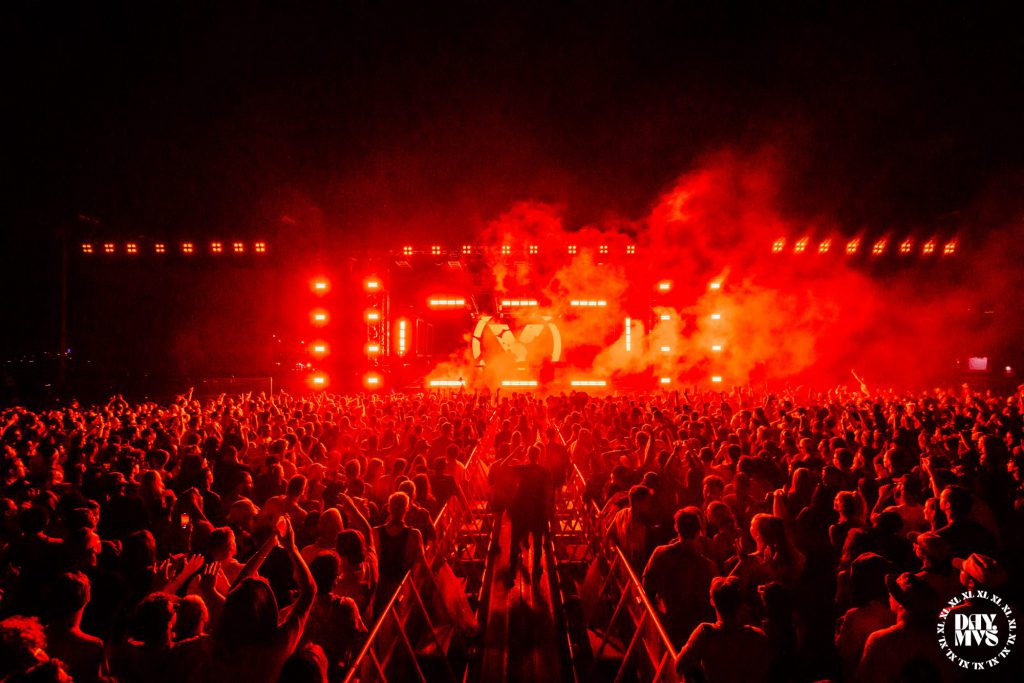 Eric Prydz closing down DAY MVS XL in the best way possible.
While I would've loved to see Dixon play at the Southside stage to close out DAY MVS XL, being stacked against Eric Prydz made for one of the biggest set time conflicts I've faced this year. I opted to go see the progressive maestro instead of getting a dose of techno, and he impressed me fully after opening with his remix of Anyma & Chris Avantgarde's "Consciousness" and then packing a punch with four straight IDs.
In fact, IDs were the name of the game for Eric Prydz during that set as he dropped five more in while also layering in tunes like "Run," "Hiidden," and "Axis," along with a touch of Cirez D with "The Raid" and "Recall." And just when you think the set couldn't get any better, he closed the festival down by playing his remix of M83's "Midnight City," one of my all-time favorite tunes, making the weekend feel more complete than I could've dreamed.
---
Follow FNGRS CRSSD on Social Media:
Website | Facebook | Twitter | Instagram | SoundCloud | YouTube