Golf Clap fires up the endorphins and gets the speakers booming with his latest release, Mind Games: Part One via Country Club Disco!
---
Golf Clap has been a staple in the house game for nearly a decade. Once a duo alongside Bryan Jones, in 2020, Hugh Cleal took over the project as a solo act, and the new era took off without skipping a beat. As an eager artist who lives to take music lovers on a groove-soaked journey every time he hits the stage, it's no wonder the world gets equally as excited when brand new beats come flooding out of his studio. Case and point, Mind Games: Part One, out now on personal imprint Country Club Disco!
This brand new six-track brain bender links together a pack of wild beatmakers and distinctive vocalists with the quest to remove the listener from the mundane and drop them into a funfilled raver fantasy. The party kicks off with "No Numbers," featuring owie. This track comes drenched in a low octave bassline roll that graciously compliments the intoxicating vocals before moving seamlessly into "Public School." With the help of N2N, highlights on this one include a blazing rhythm and a super dope old-school hip-hop vibe that will get those hands in the air like you just don't care!
Next up is "Together," a collaboration that includes Footwurk and Dread MC. Right out of the gate, it inspires all listeners to unify on the dancefloor. You'll notice that the underlying energy pulls back ever so slightly but still drips with a feisty swagger and late-night attitude. Brilliantly, where "Together" chills the listener out, "Hijacked" featuring Chris Maze flips the atmosphere inside out. This may be the wildest track of the lot, injecting colorful melodic details straight through the brain for a full body takeover.
Now in complete hallucination mode, Golf Clap calls on Freddy Todd to help him take the experience to the next level. In fact, "Brackish" just may be the yin to the album's yang, driving the energy deep into the underground for some red hot after-hours insanity. There are so many interesting auditory details to wrap the mind around, from the ghostly synth patterns to the grainy sound blips that shake the eardrums to excess!
Finally, it's time to release the psyche from the grips of hysteria and dive into something a bit more classic. "Don't Look Back" featuring Skywild comes correct with a bright and chipper personality. It's one of those tracks that you can enjoy under the mid-day sun, with your favorite drink in hand and your besties by your side. When all is said and done, Mind Games: Part One shows off the strong, multifaceted spirit of Golf Clap, and it will be interesting to see what he comes up with in Part Two!
Grab your copy of Mind Games: Part One on your favorite music platform, stream the album below on Spotify, and let us know what you think on Twitter!
Stream Golf Clap – Mind Games: Part One on Spotify:
---
Golf Clap – Mind Games: Part One – Tracklist:
No Numbers (feat. owie)
Public School (with N2N)
Together (feat. Dread MC) (with Footwurk)
Hijacked (feat. Chris Maze)
Brackish (with Freddy Todd)
Don't Look Back (feat. Skywild)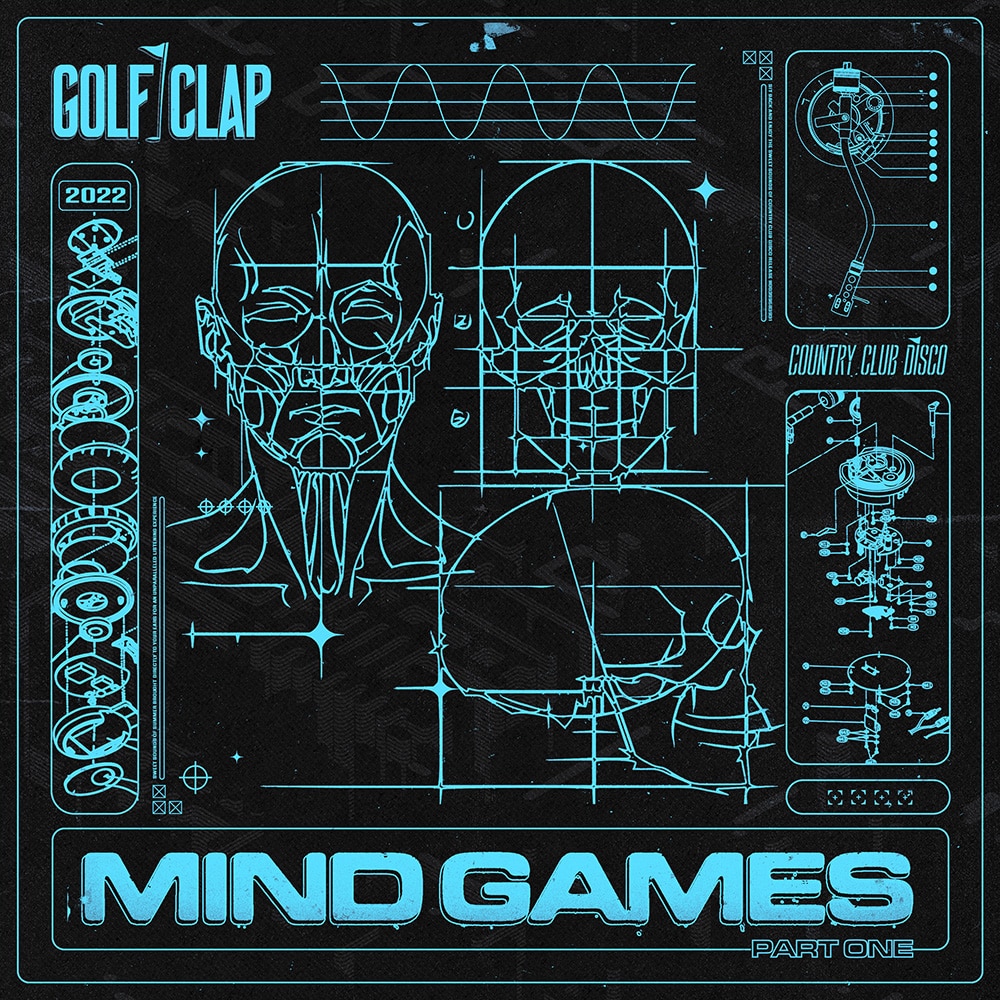 ---
Connect with Golf Clap on Social Media:
Facebook | Twitter | Instagram | SoundCloud | Spotify