Five years in the making, Andrew Bayer's In My Last Life LP glistens with innovative splendor, flooding our senses with raw emotion and musical sophistication!
---
For Anjunabeats superstar Andrew Bayer, 2018 will go down in infamy as the year that he would take his production genius and passion to uncharted heights. Delivering his third and highly anticipated artist album, In My Last Life has unveiled itself to be the defining moment in which all the hard work and dedication would pay off, solidifying his rightful seat on the throne as one of the most influential and beloved acts that the electronic dance music scene has ever known.
Before we dig into the splendor of sound that is In My Last Life, let's first kick back and relive a little bit of history. The journey that led up to the development of In My Last Life began in 2011. Andrew's very first LP, It's Artificial, marked the beginning of a blossoming career with mega-label Anjunabeats garnering the attention of glitch hop, electronica, and progressive house fans all over the planet. For its follow up, Andrew would wow us once more with a 16-track masterclass of sound dubbed If It Were You, We'd Never Leave that convinced the creative juices to take on new form, withdrawing from the usual 4/4 beat structure and earning him a comparison to DJ Shadow, Moby and Flying Lotus by XLR8R.
Fast forward five years later and enter in In My Last Life. With eight heartfelt anthems poised and ready to shoot your emotions to the stars, Andrew Bayer would call on the aid of Norwegian singer/songwriter Ane Brun and Alison May. As his most defining work to date, In My Last Life also finds its inspiration from influences Kate Bush, Atoms For Peace, Aphex Twin, and Talk Talk. As listeners are taken on a journey through a narrative expression of reincarnation and immortality, Andrew Bayer designs a saga of both love and loss pulling at the heartstrings of humans beings far and wide.
Stream or download In My Last Life on your favorite platform, and read on below as I unveil the impact that this LP had on my own emotions as I listen to the album for the very first time!
Stream Andrew Bayer – In My Last Life on Spotify:
---
I take a deep breath and close my eyes, preparing my heart as I enter the saga of In My Last Life..
In a matter of seconds, I can feel the energy wash over my senses as "Tidal Wave" welcomes us with a deep dark hello. As Alison May serenades me into a pure hypnotic state, I am drawn in by her lyrics of love. It is a story of finding a way to be with the one you hold most dear, no matter the obstacle. "I will find a new way to get to you, inside of the tidal wave" – a beautiful nod to the power of passion and a song that reminds me that love will always find a way. And oh what a glorious breakdown! Flipping the script as he presses down the gas peddle for a fleeting moment, I feel the chills run down my body. This, my friends, is only track number one!
I welcome the brilliant vocal stylings of Ane Brun as I continue on my lesson of love with the sweet essence of "Love You More". With a heavy drum beat, I feel my heartbeat match the tempo. Nodding to classic 80s ballads from Kate Bush and Sade, this is an indie-pop masterpiece that smolders with a slow build perfect for those quiet moments spent with your lover on a warm summer evening. With the glistening of chimes, we are led into track three, "Open End Resource", a groovy chill session that brings out the guitar for a laid back go-round. Blending flawlessly with the soothing voice of Alison May, I melt into the floor as I am overtaken by a true sense of peace.
I never thought that an electronic production could touch me so deeply until I found myself in the midst of track four and beyond….
As "Hold On To You" blasts me back to a conscious state with its crunchy synth structures and eerie essence, Ane Brun delivers the nostalgic feels as she sings an ode to the recently departed, a track that sits somewhere in the musical midst of Aphex Twin and The XX. I feel the tears begin to well up in my eyes as I reminisce about the loss I have felt in my own life. It is at this moment that I begin to realize how powerful and game-changing this album truly is. No dancing shoes needed.
Now some believe that in death comes reincarnation. This is the story explored on title track "In My Last Life". As the beat pulsates quietly in the distance, Alison May delivers my soul straight into a dream state as I close my eyes and imagine a life before my own, searching for a glimmer of what it might be like to truly believe you have met someone in a previous existence. It's a gorgeous concept and one that Andrew Bayer and Alison deliver flawlessly.
Since we are on the topic of the afterlife, "Immortal Lover" takes the idea one step further, designing a tale about stalking ex-lovers from the grave. As the Timbaland-esque beats set me in a pocket of groovy swag, I feel a smile stretch across my face because honestly, who wouldn't love to come back after death to drive your ex-lover mad with a type of creepy insanity that is only seen in the movies!
Fully enchanted by the heavy flavor that runs deep throughout In My Last Life, I have reached the final tracks, and I find it hard to scoop my jaw up off of the floor.
Dripping in psychedelic synth-pop, "Your Eyes" is the first track that I can truly see lighting up the dance floor as the bubbly essence inspires me to lift my arms in celebration of an album that, in my opinion, transcends all electronic dance music limitations. With a touch of anthemic character, "Your Eyes" lifts my spirit high, and I cannot think of anything else to do at this moment other than grab my puppy and spin him around as I dance with a feeling of pure bliss shooting through my soul.
The end to a stunning musical experience, Andrew Bayer keeps the anthems rolling with "End Of All Things", an ode to a recently lost love. Focusing on the up and down emotions felt at the end of a life chapter, "End Of All Things" is the perfect expression of sound, closing out the album with a resounding bang! As I find my way back to my couch for the final nine minutes of emotional release, I let Alison May whisper her words through the airwaves as I am captured in awe by the harmonic majesty unleashed through both lyric and beat.
In My Last Life proves itself as a melodic spectacle greater than the sum of its parts.
I would be lying if I didn't point out that going into my journey I was expecting something completely different. Call me a sucker for the driving beats that call out to me on the dance floor but it isn't very often that I make room for music more subdued. What Andrew Bayer pulled out from within me, I simply can't deny.
I am taken aback by not only the theme of love, loss, death, and life but also by each innate detail that smoldered through each and every track. Choosing Alison May and Ane Brun as the album's lyrical focal point couldn't have been more spot on, and Andrew Bayer's insane musicality is something more special than words can even express. My friends, we are witnessing the beautiful evolution of Andrew Bayer, and I simply can't wait to see what he comes up with next!
---
Andrew Bayer – In My Last Life Tracklist:
Tidal Wave – feat. Alison May
2. Love You More – feat. Ane Brun
3. Open End Resource – feat. Alison May
4. Hold On To You – feat. Ane Brun
5. In My Last Life – feat. Alison May
6. Immortal Lover – feat. Alison May
7. Your Eyes – feat. Ane Brun
8. End Of All Things – feat. Alison May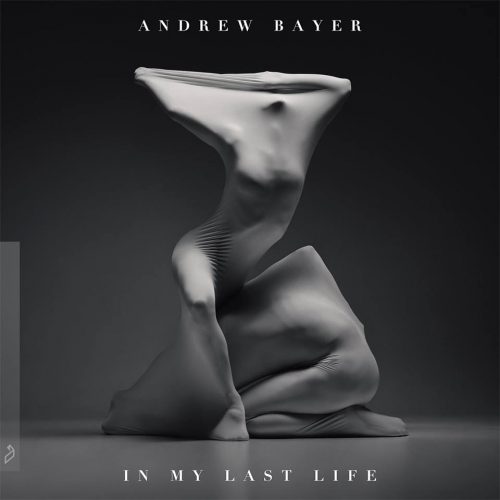 ---
Connect with Andrew Bayer on Social Media:
Website | Facebook | Twitter | Instagram | SoundCloud | YouTube