Dynamic producer Blanke is showcasing his drum and bass side with the ÆON project and just dropped ÆON:TWO on Deadbeats!
---
Since first breaking onto the scene, Blanke has become renowned for his range of hard-hitting dubstep tunes, midtempo jams, and melodic bass gems that have found a home on labels, including Ophelia, Dim Mak, WAKAAN, Kannibalen, and more. Last year, the beloved producer debuted his latest project, ÆON, with a set at Rollin Festival in Australia and a tour that took him across New Zealand.
This year saw Blanke continue on his path by dropping a fantastic offering of tunes on Deadbeats with ÆON:ONE. Now, after taking the stage at Deadrocks and Project Z over the past few months, he's returned to the imprint with the second chapter, ÆON:TWO. This fresh release features three new tracks from the mind of Blanke that further showcase his dynamic abilities in the drum and bass realm.
Unlike the releases under his typical alias, the ÆON project focuses on soundscapes that are fit for the reaches beyond our planet's atmosphere. These thematic elements come through in full from the jump with the EP's lead track, "Another Planet." Featuring a jaw-dropping onslaught of energetic bass and perfectly placed vocals, it's a solid track to help jumpstart your engines as you explore a new, alien world that you've landed your spacecraft on.
Once you've begun your exploration, "Surface" enters the conversation with another solid vocal sample layered in while the fast-paced breakbeat keeps the pace as you traverse the environment. Then, listeners will be able to bask in the glory of "Aurora" as Blanke offers a more chilled out soundscape with vocals that evoke emotions deep within their soul, akin to similar ones felt when staring out into the vast star-filled cosmos.
Listen to ÆON:TWO on Spotify or your preferred platform, and let us know your thoughts on this project from Blanke by dropping us a comment on Twitter!
Stream Blanke – ÆON:TWO on Spotify:
---
Blanke – ÆON:TWO – Tracklist:
Another Planet
Surface
Aurora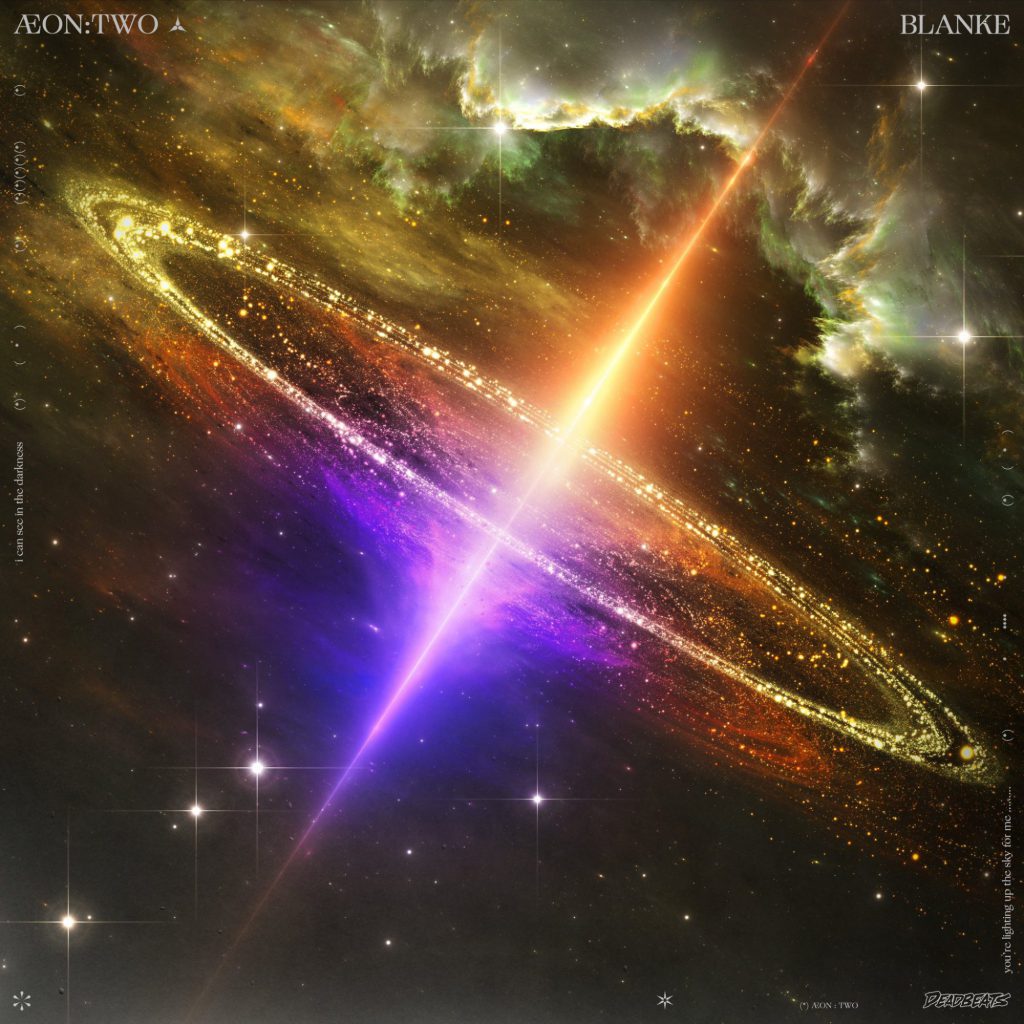 ---
Follow Blanke on Social Media:
Website | Facebook | Twitter | Instagram | SoundCloud