Dynamic bass duo Koven continues on their path of "leveling up" by releasing the first part of their latest EP, Higher Ground, on Monstercat.
---
UK-based duo Koven has become renowned for bringing quality drum and bass tunes to the masses over the years while also exploring everything from cinematic to acoustic styles along the way. Their recent album Butterfly Effect quickly won over the hearts of their global fanbase, and now they're back at the forefront with their latest release to land on Monstercat, the first part of their Higher Ground EP.
The Higher Ground EP is a change of pace for Koven as they look beyond the scope of drum and bass to offer something fresh for their fans to dance to. The duo teased what was to come by dropping "Take It Away" in May ahead of their performance at EDC Las Vegas and followed that up with "Lions" and "All We Needed" during the height of the summer.
Speaking about the creation of the Higher Ground EP, Koven shared that it was "a really fun and unique experience" before diving into how all the tracks surfaced. "Historically, all of our writing happens remotely, but this time around, the music was written over a few days at a writing retreat," the duo said. "This also presented opportunities like working with Max's old music theory teacher, Simon Dobson, who helped us with all the string arrangements alongside the Parallax Orchestra."
Now, the first part of the EP is complete with its final track, "Industrial Strain," which leads the journey into the EP with a jolt of drum and bass action. From the distorted vocals to the energetic breakbeat, this one will surely have listeners jumping up and dancing right along with it. And that's already been proven as the duo packed at punch at their Rampage Open Air set by opening with the track.
Listen to the first part of Koven's Higher Ground EP on Spotify or your preferred platform, and stay tuned for the second part to arrive later this year.
Stream Koven – Higher Ground (Part 1) EP on Spotify:
---
Koven – Higher Ground (Part 1) EP – Tracklist:
Industrial Strain
All We Needed
Lions
Take It Away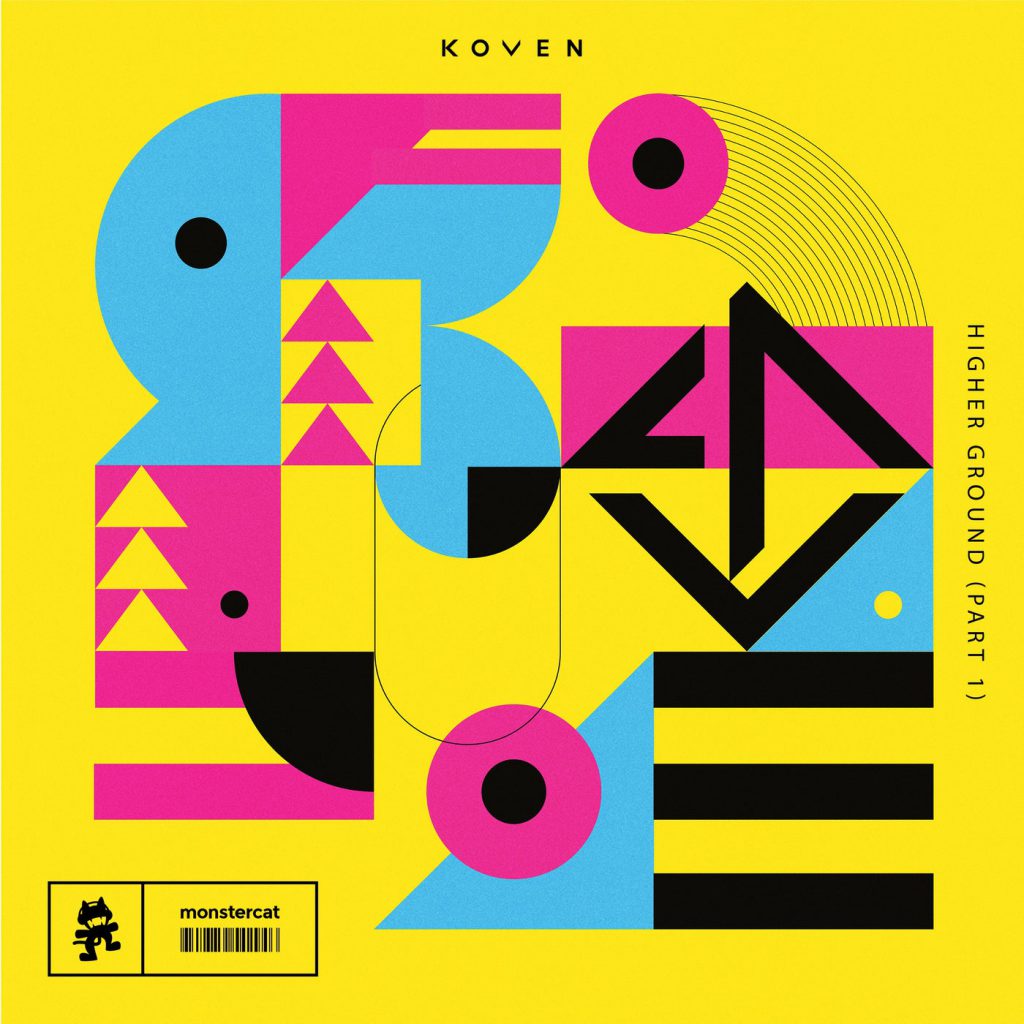 ---
Follow Koven on Social Media:
Facebook | Twitter | Instagram | SoundCloud | YouTube