Potions discovers the secret to a beautiful new world and puts it on display within the tracks on his latest album, New Earth Formula.
---
Potions is known to create experiments of all kinds in the studio that seems to be forever evolving. Although he likes to expand his reach to many realms of sound, you can always count on him to bring forth the melodic rhythms with an array of influences bleeding into his tracks. Bringing his unique approach to the table has caught the attention of many, and his audience only increases after his appearances at festivals such as Sonic Bloom, Global Dance, and Shambhala. Not only does he turn heads with his solo project, but he is also a co-founder of the beloved Lab Group. We all know a lab isn't complete without potions, after all.
Bringing new content to the light, Potions unleashed healing sounds for his listeners to relish in. The tease from other artists getting sneak peeks of the latest from Potions was enough anticipation to last for a lifetime. The wait is finally over, and ears are being wowed left and right by New Earth Formula.
Be prepared for an unforgettable adventure through sound with Potions once you press play on New Earth Formula. From that moment, you'll find yourself standing at an entrance to a world of wonders as the melody of "Open" reveals itself. Holding your hand to lead you to the next chapter is "Innocence," reminding you of the feeling of youth as you let go of the present moment and your imagination runs wild to the soundscapes.
Filled with layers of textures, "Brokenzzz" feels as if you're core memory has been compromised, and you have a glitch you can't seem to fix. Soon after, Potions keeps everyone on their toes with "Never Said," which makes its presence known with its constant switch-ups. Then, "Rabies" guides listeners back to a peaceful state, almost as if the track is wrapping you in a hug and won't let you go until you feel complete again. Continuing the feeling of lightness and euphoria, "Apathy Break" surrounds you in a cocoon of bliss that will leave you feeling transformed once you emerge.
"Spirit" is a track that speaks for itself. This one has been making bodies groove all festival season, and now there's finally a name to the tune that everyone has craved. You can't help but feel like you're in a hidden underground laboratory creating all the spells one's heart could desire while listening to this one. Keeping the energy flowing to the next chapter, "New Aura" arrives, picking up the tempo. With some low frequencies added to the mix of Soundboy Selecta vibes, this track will have you racking up the plays because you won't be able to get enough.
To finish off the album, Potions brings the talent of Ruku onto the last two tracks. "Collapse" with the artists into a space filled with inviting vocals and enticing chords, leading you to an enlightened state of mind. Feeling inspired and light-hearted, you then walk into the environment of "Mistakes." The overwhelming feeling of sorrow wants to creep in when the soft melody enters the room, but the voice of Ruku keeps your head afloat with the comforting tones of her words embracing you.
A journey through sound worth traveling for years to come, New Earth Formula is a pure work of art, and this release has something special that many will be discussing for some time. Dive into the abyss of Potions' thoughts turned into sound and see for yourself what a genius at work sounds like. Listen to New Earth Formula on Spotify or your preferred streaming service.
Stream Potions – New Earth Formula on Spotify:
---
Potions – New Earth Formula – Tracklist:
Open
Innocence
Brokenzzz
Never Said
Rabies
Apathy Break
Spirit
New Aura
Collapse ft. Ruku
Mistakes ft. Ruku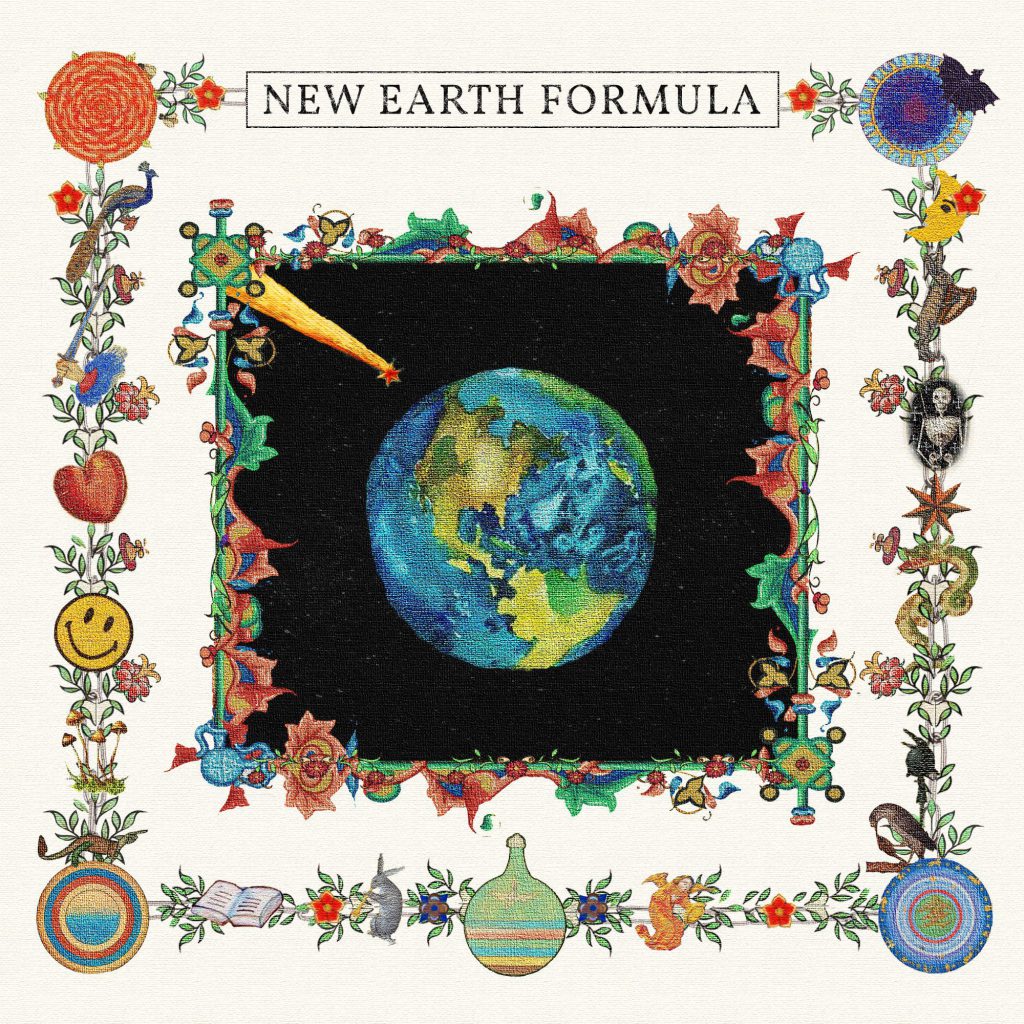 ---
Follow Potions on Social Media:
Facebook | Twitter | Instagram | SoundCloud