The debut edition of Heatwave Music Festival brought the heat to Douglass Park in Chicago with impressive sets and a large crowd!
---
Chicago's newest music festival from Auris Presents, Heatwave, hit a grand slam for its debut edition that took place on July 16-17. It's always exciting to get to experience something fresh in the Windy City – so when the gates at Douglass Park opened at 2pm the crowd of attendees began to swell. We got there around 3:30pm on both days, hopeful to avoid any long lines, and while the security checks were thorough, they moved quickly.
Thankfully the weather was more chill than an actual heatwave all weekend long. It was overcast and stayed in the 70s (which to me is the perfect weather to rave in) with only a little sprinkling of rain on Sunday. There was rain overnight which made the festival grounds a little muddy, but the crew would put plywood sheets over the wet patches so everyone could keep dancing. After the extreme conditions some festivals have to endure this year, from rain to excessive heat, Heatwave was a breath of fresh air.
The overall size of the festival was small, and the stages were close together, leading to a decent amount of sound bleed.
The size and scope of city festivals typically don't allow the space necessary for sound bleed to not occur. When it came to the number of bass versus house artists performing, it was pretty well mixed. Playing throughout the three stages, The Inevitable, The Reverie, and The Radiance, they were able to mix it up artist by artist both days, which was great.
The fans in the crowd were very relaxed for a festival. I only witnessed one argument go down, but that was quickly resolved by other fans in the crowd separating the two. Getting through the sea of people was also relatively easy, as usual, the closer you get to the stage the more crowded and condensed it gets. For a majority of the sets, I was in the middle where there was plenty of room to walk around.
Food wise there were a couple of options – chicken tenders, pizza, and tacos are some of the main items. One aspect that stood out to me the most was how quickly the lines for food moved. In terms of beverages, there was a beverage tent in every direction. There were never lengthy beverage lines that caused you to miss half a set like at a majority of festivals.
One issue I did see early on was the litter. There weren't as many garbage cans around as you wanted, so many people were throwing their cans and cups on the ground. This was sad to see, and while no festival is spotless, organizers and attendees alike can do more to make the festival grounds litter-free.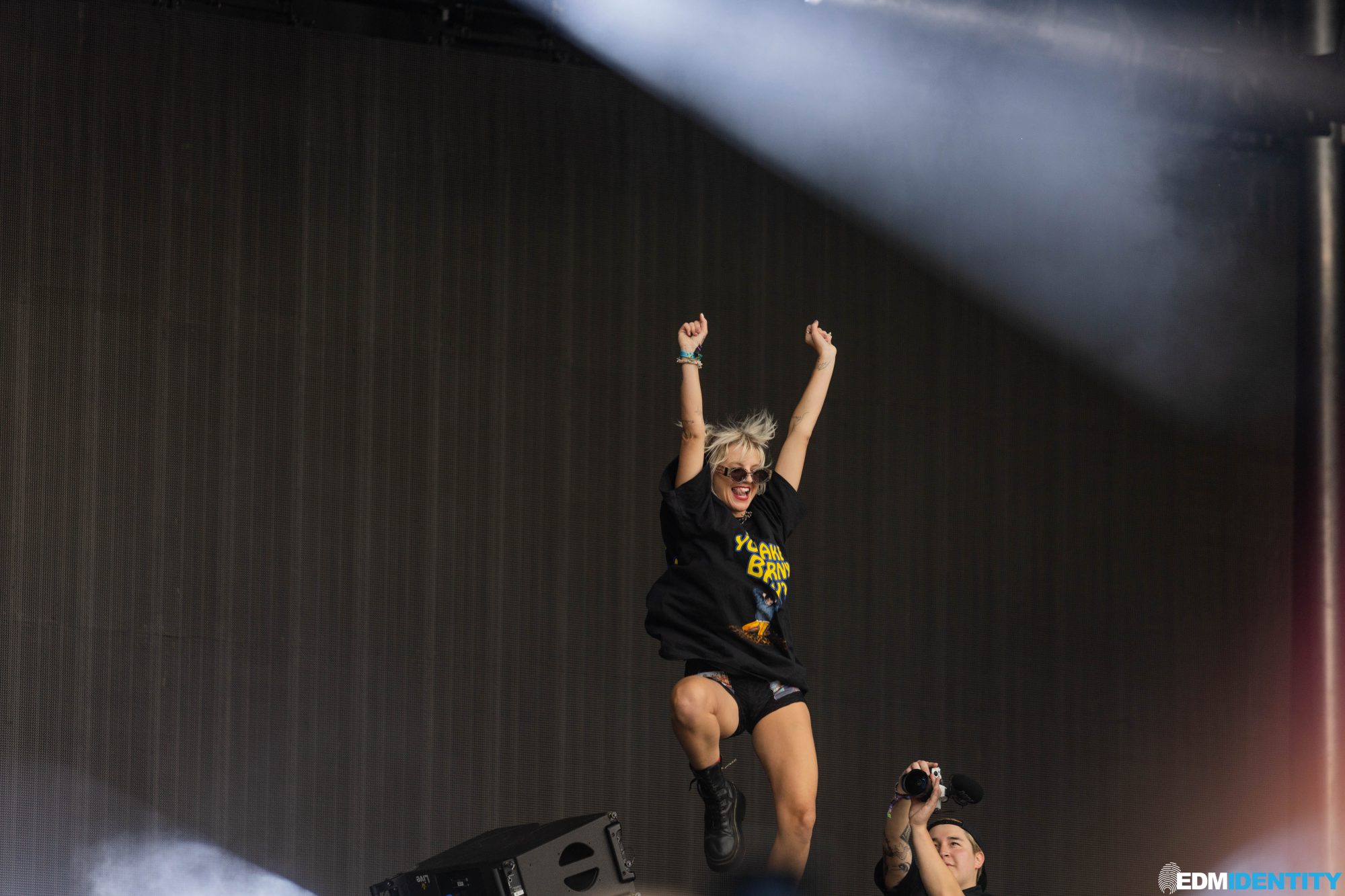 House and bass artists reigned supreme at Heatwave.
Although fans of the two genres in the electronic music scene have sometimes been at odds, that wasn't apparent at Heatwave. House heads seemed to be getting down to the wubs coming from the dubstep artists and vice versa. As a bass girl, I even explored a bit, catching notable house sets from Dr. Fresch and Oliver Heldens that kept me dancing.
On the first day, I started the afternoon by catching the tail end of Westend, who threw down a bumping house set. I then made my way to Rome In Silver, and the bass he provided for his fans was outstanding. He brought in a massive audience, very comparable to his crowd at Electric Forest, and there was a beautiful lust embracing the crowd before he transitioned into energetic drum n bass.
Another standout set I caught was from Audien. He brought forth a plethora of progressive house tunes and everyone couldn't stop grooving along with him. I did overhear that there was a production issue during his set early on, but it was quickly resolved by the time I got there.
Heatwave came through when it came to the representation of female artists.
J.Worra, MADDS, Rossy, Canabliss, and GG Magree are the handful of female producers that got to shine at Heatwave during the weekend. Each of these sets was the bomb in its own way. J.Worra threw a crazy fun house set, and on top of that, it was her birthday so that made it extra special. Rossy shocked the crowd with her upbeat presentation and was one of my favorite sets of the weekend. One after the other, GG Magree crushed her set immediately after Canabliss had everyone feeling wavey – both of them performed with booming bass that had every single soul vibing.
The headlining performances at Heatwave were also top-tier. 
Each headliner I was able to catch, Above & Beyond, RL Grime, and Zeds Dead, really delivered when they took the stage. On the first night, I decided to split my time. I first headed to Above & Beyond, and everyone was really moving, grooving, and singing along to their tunes. Then, I made my way to see RL Grime, who blasted everyone with a stunning performance. He had a considerably larger crowd, which was great for the Anjunafamily members in attendance because this gave them plenty of room to dance at the other stage.
Zeds Dead closed out the festival on Sunday and brought in a massive crowd, but it wasn't too hard to get a good view either. The stage was high enough that even the people in the back could see. They played some throwbacks and sprinkled in some new music, including a collab with Jauz, to leave everyone who caught it with a lasting impression.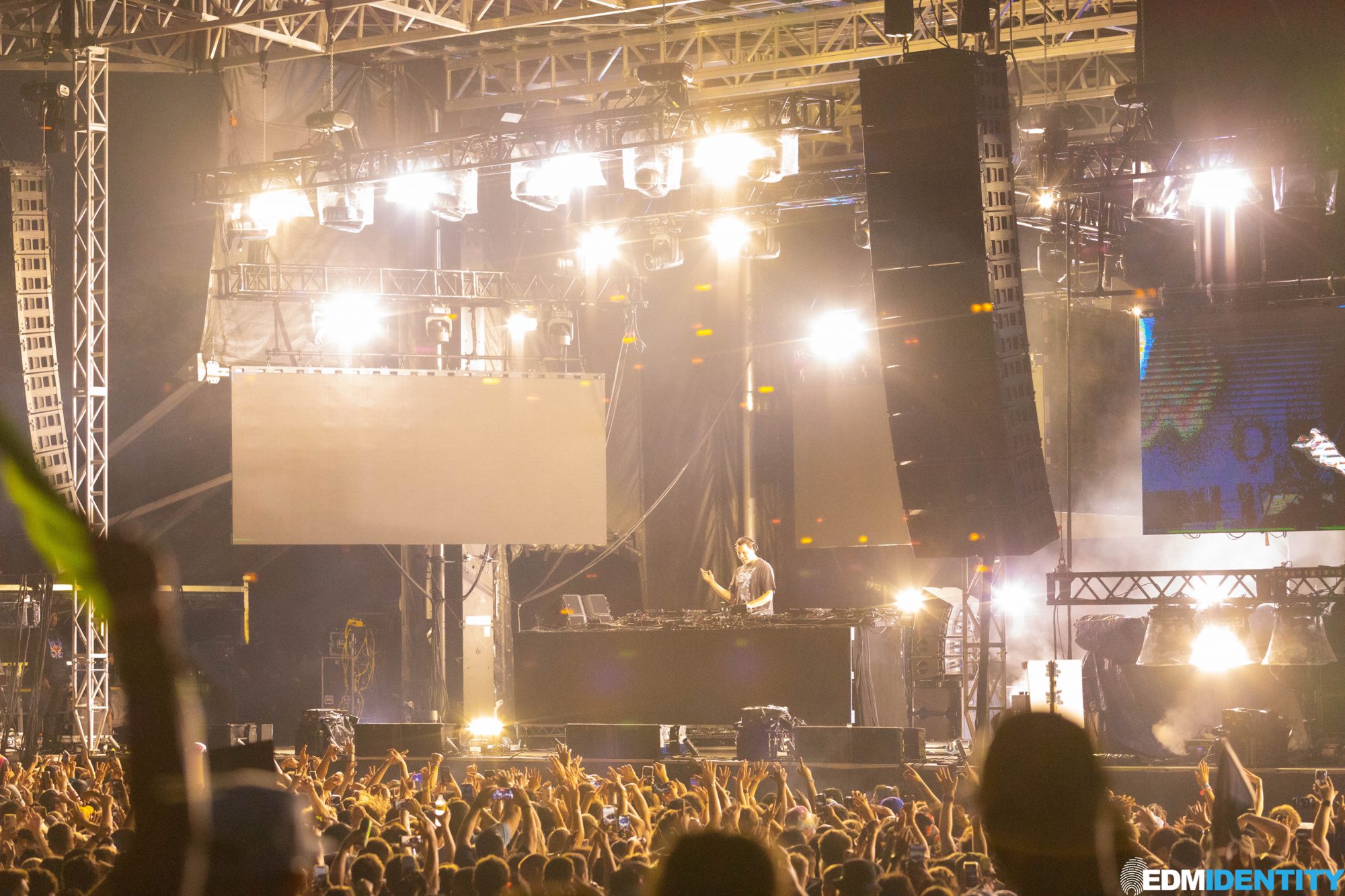 Much like with any debut edition of a festival, Heatwave can always continue to improve in the future.
Heatwave's main focus was to be a fully immersive, pop-art-inspired event, bridging the gap between experiential art and globally leading dance music talent. They pretty much hit the nail on the head in terms of bringing the globally leading dance music talent. However, the experiential art was a little underwhelming. Not much stood out, and the only pop art we could find was giant blow-up rubber ducks and a Storm Trooper covered in pop culture art. There were a few art installations, but it was a bit disappointing for a festival that intended to focus on immersive art heavily.
Overall the festival did a really good job in its debut year. There were lots of great artists playing, plenty of food to be served, and plenty of memories that were made. Hopefully, this festival continues to grow into its own with each passing edition, and we can't wait to see what Auris Presents curates next.
---
Follow Heatwave Music Festival on Social Media: