Prepare to trifle through four tracks of metal-infused bass bangers with Zomboy's Dead Man Walking Pt. 1, out now on Rott N' Roll Records!
---
Known for aggressive, bloodthirsty tracks ranging from dubstep to electro-house, Zomboy has left quite the imprint on the bass scene. With upcoming festivals such as Wobbleland Dallas and Bass Canyon in Washington, he's launching Dead Man Walking Pt.1 on his newly released label, Rott N' Roll Records. While Zomboy starts to wreak havoc on the scene with his new imprint, this EP raises expectations to the highest heights as we look forward to future releases.
In fact, Rott N' Roll records took off after dropping "Flatlined" ft Micah Martin as the first single on the label, followed by bass house track "Desperado" – which both make an appearance on this EP. This wild four-track package will, without a doubt, summon the apocalypse of bass, so grab your laser fingers and blast away.
To set the scene, "Dead Man Walking" leads with an old western cowboy vibe before he walks into a blood bath of vocals and deadly bass. Next, plan on doing your victory dance after walking through the pits as a dead man with "Desperado." Transitioning into an uplifting vocal track, "Flatlined" blasts your heart rate with heavy bass. To finish strong, "Last One Standing" with MUST DIE offers an uplifting mood that walks us into a gritty bass line.
Zomboy continues to stay in the ranks among the dubstep community whilst exploring unfamiliar sonic territory and obliterating growls. So, get your bass face ready, grab the apocalyptic soundtrack Dead Man Walking Pt.1 on your preferred streaming platform, and stay prepared for more deadly tracks!
Stream Zomboy – Dead Man Walking Pt.1 on Spotify:
---
Zomboy – Dead Man Walking Pt.1 – Tracklist:
Dead Man Walking
Desperado
Flatlined ft. Micah Martin
Last One Standing ft. MUST DIE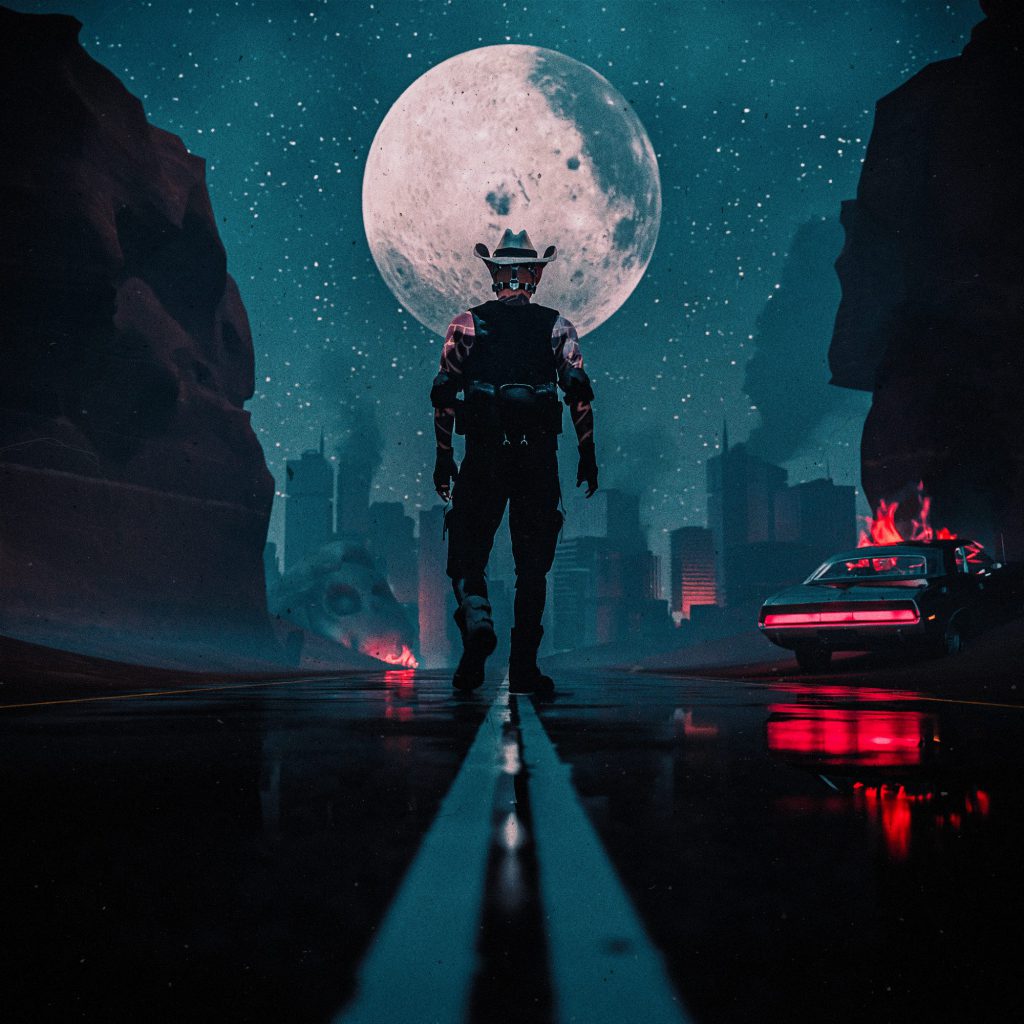 ---
Follow Zomboy on Social Media:
Website | Facebook | Twitter | Instagram | SoundCloud | YouTube