Dynamic bass duo Smoakland swung by to curate some blaze-ready tunes ahead of their set at Northern Nights Music Festival.
---
Northern Nights Music Festival is just around the corner, creating a weekend paradise July 15-17 in the lush, green forest of Cooks County Campgrounds in Mendocino, CA. With a heavy-hitting lineup featuring artists like J. Worra, Smoakland, Claude VonStroke, Qrion, and more, and a stacked sound system under the night sky in the Redwoods, what could be more perfect?
In addition, it has become famous for its influence on the cannabis community, with its feature of dispensary-sponsored stages, on-site cannabis tastings, and purchases, as well as panels with some of the top creators in the industry. Festi goers can take a dip in the lake after visiting the Dab-Grab-And-Go, or take the ultimate chill session in the Mendocino Tree Lounge. To make a long story short, this is a mecca for all cannabis and electronic music enthusiasts alike.
With that and the festivities approaching in mind, bass music moguls and cannabis connoisseurs Smoakland curated a playlist themed just in time for you to get pumped for the vibes of the weekend. The "Smoker's Only" playlist will take you on cerebral rides with some exquisite basslines and deep dives into some hip-hop. Enjoy some tunes from the likes of Khruangbin, Mac Miller, Nightmares On Wax, Wiz Khalifa, and others, kick back, and enjoy the ride. We'll catch you this weekend among the redwoods!
It was a no-brainer that Smoakland would create the perfect smoke sesh playlist to get you in the mood for Northern Nights this weekend, so press play below and grab those last-minute passes to the festival if you haven't yet!
Stream Smoakland's Smoker's Only Playlist on Spotify:
---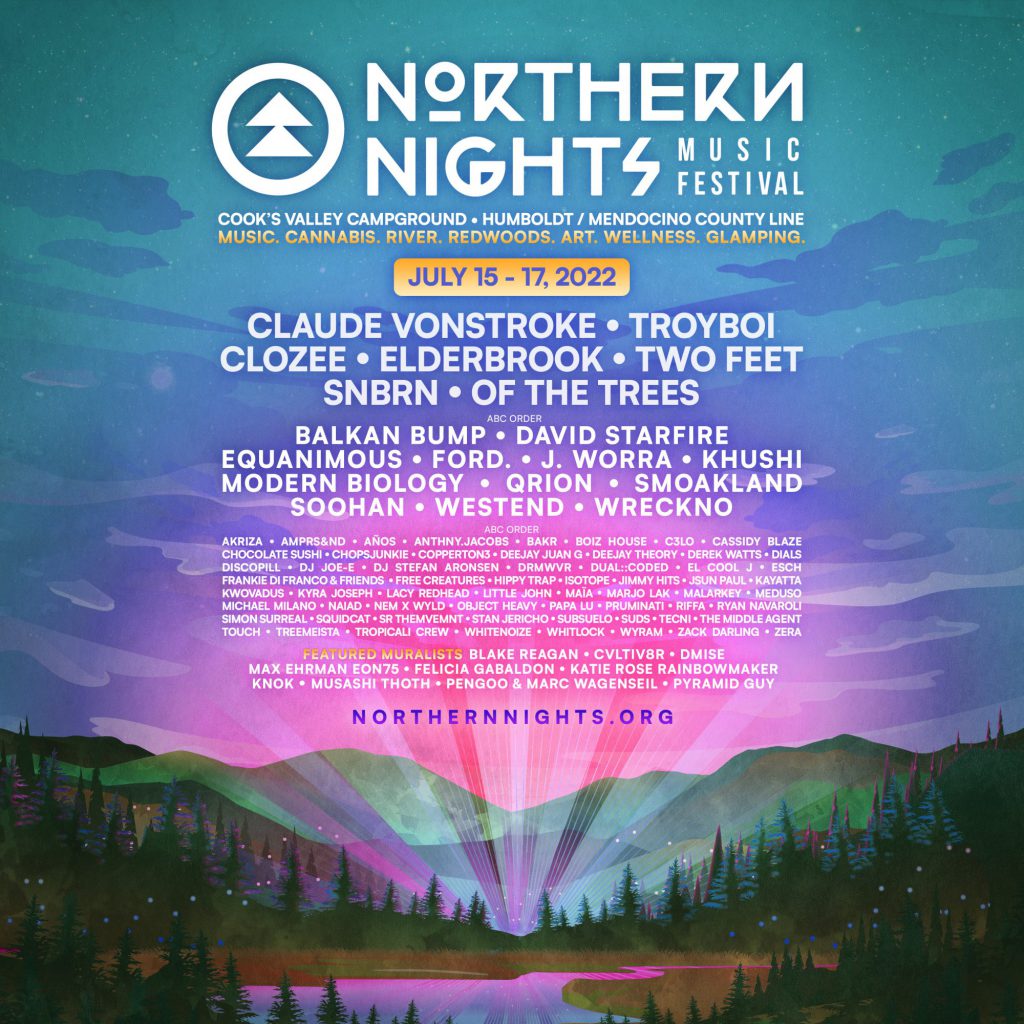 ---
Follow Northern Nights Music Festival on Social Media:
Website | Facebook | Twitter | Instagram
Follow Smoakland on Social Media:
Facebook | Twitter | Instagram | SoundCloud