Qrion looks to SOHMI, Boston Bun, Dance System, and more for remixes of tracks from her debut album I Hope It Lasts Forever.
---
There are few artists who have risen through the ranks of the scene at the pace Qrion has lately. She's won over the hearts of fans around the globe by dropping some seriously stunning tunes over the past few years – and seemingly nothing is getting in her way on her path to the top. While her EPs and singles left her faithful following craving more, she delivered some tasty goodness to further satiate those cravings in the form of her debut album I Hope It Lasts Forever, which dropped on Anjunadeep late last year.
Now, after continuing to dominate dancefloors in 2022, Qrion has returned with another helping of tunes to groove out to. This time, though, she's looked to fellow artists in the scene to put their spin on tunes for the official remix album for I Hope It Lasts Forever. Out now on Anjunadeep, this seven-track offering sees the likes of SOHMI, C418, Moon Kyoo, and more take her tracks in a new direction by adding their own signature flair.
Leading the charge is C418's cut of "Your Love," and if you aren't familiar with the name he's the composer behind the Minecraft soundtrack as well. This new remix adds some light, airy vibes to the already-sensational track and makes it stand out even more. Jordin Post and Qrion herself also touch up the track later on and bring a deeper, mysterious nature to it that's perfect for the warm summer days ahead.
Another standout among the remixes includes SOHMI's take on "11-11" which doses listeners with plenty of energy to get their feet moving on the dancefloor late at night with its thumping bassline. Dance System also flexes their house-fueled might on "Proud" to concoct a heater that will have listeners shuffling away, while Moon Kyoo's remix of "It's All Over" features a serene soundscape that warms the heart and brings a sense of peace along with it.
Listen to I Hope It Lasts Forever (Remixed) on Spotify or your preferred platform, and let us know which one you loved the most in the comments!
Stream Qrion – I Hope It Lasts Forever (Remixed) on Spotify:
---
Qrion – I Hope It Lasts Forever (Remixed) – Tracklist:
Your Love (C418 Remix)
Bright Lights (Boston Bun Remix)
Fireworks (Juno Mamba Remix)
11-11 (SOHMI Remix)
Proud (Dance System Remix)
Your Love (Jordin Post & Qrion Remix)
It's All Over (Moon Kyoo Remix)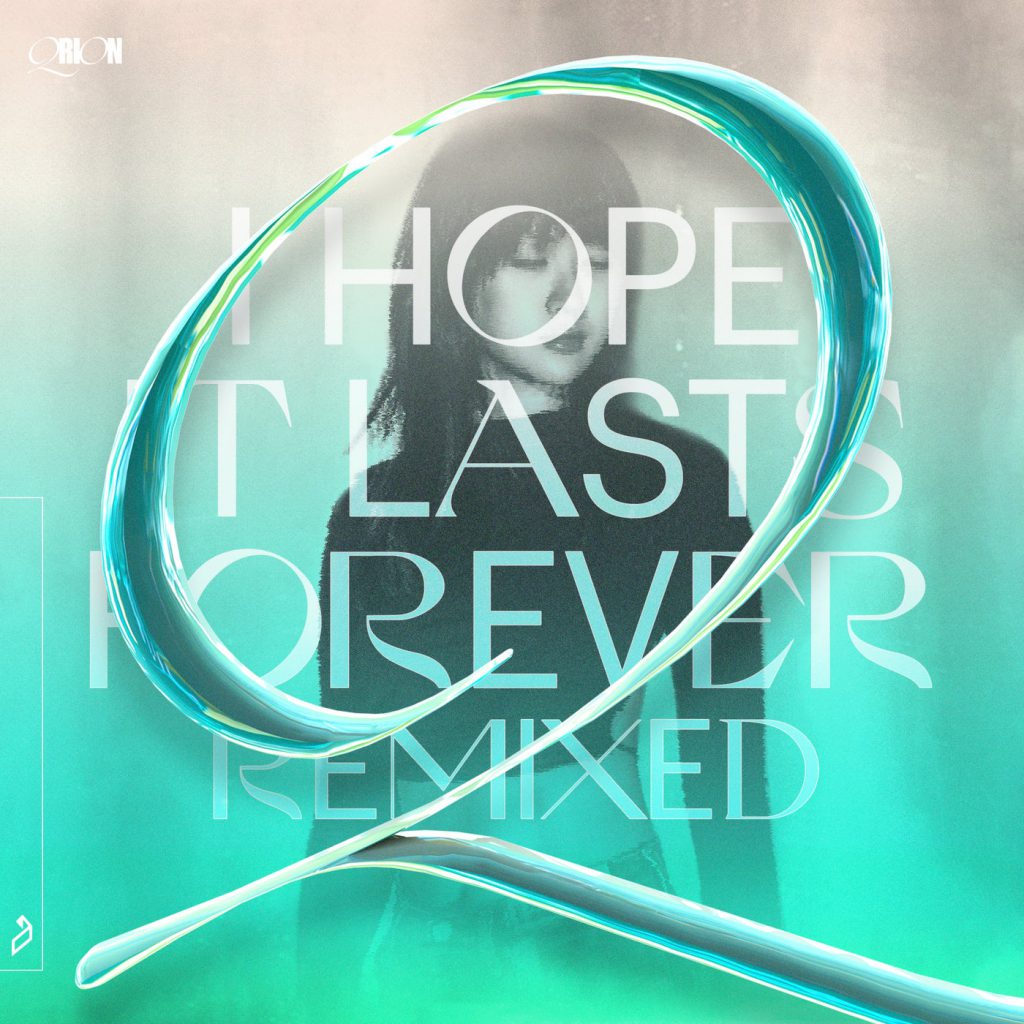 ---
Follow Qrion on Social Media:
Facebook | Twitter | Instagram | SoundCloud | YouTube