Owais swung by to dive into his earliest influences in dance music, his recent release, what the scene is like in Egypt, and more!
---
The sounds of electronic music continue to permeate the planet and while continents like Europe and North America might have some of the most prominent artists, there's something special bubbling in Africa as well. The scene in Egypt has fostered some world-renowned artists like Aly & Fila, who have helped put the country in the spotlight for many – and now Owais is looking to carve out his space in the scene.
Hailing from Cairo, Owais fell deeply in love with electronic soundscapes as the boom of EDM began just over a decade ago. Listening to anything and everything in the dance music space – from electro and big room to progressive and trance – sparked a sense of creativity and an urge to begin learning more in his mind. This led to Owais' initial dive into learning how to DJ and produce, and since then he's found a home on Excelsior Music and Elliptical Sun with his first label releases.
Kyoto In December / Together marked his first two-track EP and it caught the attention of tastemakers in the progressive realm. More recently, he returned to Elliptical Sun with his latest offering of melodic bliss in the form of "Those Were The Days." Featuring a club mix and a 5 AM Mix, these two trance-fueled tunes will quickly whisk listeners away and offer a snapshot into the mind of this rising producer in the scene.
Looking to gain more insight into his backstory, his latest creations, and more, we caught up with Owais for a chat. Read on for the full interview and listen to his exclusive guest mix on SoundCloud for a taste of the sounds that this artist has come to love.
Stream EDMID Guest Mix 330 || Owais on SoundCloud:
---
Hi Owais, thanks so much for chatting with us today. Let's get this chat started by diving into your roots a bit. You fell in love with dance music over a decade ago, who were some of your earliest influences musically, whether electronic or otherwise?
Thanks for having me, Grant! I honestly can't believe it's been that long already. Well weirdly enough I wasn't really that interested in music before finding dance music, but I was always surrounded by it in a way. Like I remember my dad used to play Yanni, Julio Iglesias, and cinematic scores a lot in the car and we used to watch the Yanni Acropolis Concert on DVD which was so badass to watch as a kid. He also played the drums and the keyboard we once had at home, so you can say that music was all around me when I was a kid but I never had any interest in making it at the time.
Then it all started in 2011 when I was introduced to David Guetta's album Nothing But The Beat through my sister where the instrumental album was basically the tip of the iceberg that made me go down the rabbit hole of EDM. I took it from there and stumbled upon the likes of deadmau5, Porter Robinson, and Above & Beyond who I consider huge inspirations to this day.
How have your own tastes changed since first finding a home in the electronic realm?
I think that my tastes didn't change, but expanded instead. Like when I first got into electronic dance music, I was into the old-school progressive house sound as I would listen to the usual suspects like Avicii, Zedd, Alesso, and Hardwell. However, I had a soft spot for the harder electro sounds coming from the likes of deadmau5, Feed Me, Wolfgang Gartner, and Dyro.
Meanwhile, trance music contributed a huge part of what I listened to as well since I used to wait annually for the A State Of Trance, Universal Religion, and the Anjunabeats compilation albums to come out. Radio shows like Hardwell On Air and Mainstage Radio used to play the exact sound I was interested in at the time.
I used to find deeper genres boring at the time until I listened to Anjunadeep 05 and it basically got me into that sound, they just did it differently and they still do to this day. Over the years, I gradually got into bass music as it bedazzled me with how diverse and limitless it is. Then by 2018, I deeply fell in love with dnb because of how it can be the hardest thing you've ever listened to, yet it can be soulful and transcending.
Lately, though, I've been more into that sort of musical spectrum coming from the likes of Ark Patrol and Kodak to Graph and Floating Points. So you could say that now I listen to the culmination of all of those different tastes while getting my ears less exposed to electronic music by stumbling between Pop, Cinematic Scores, Ambient, and Oldies.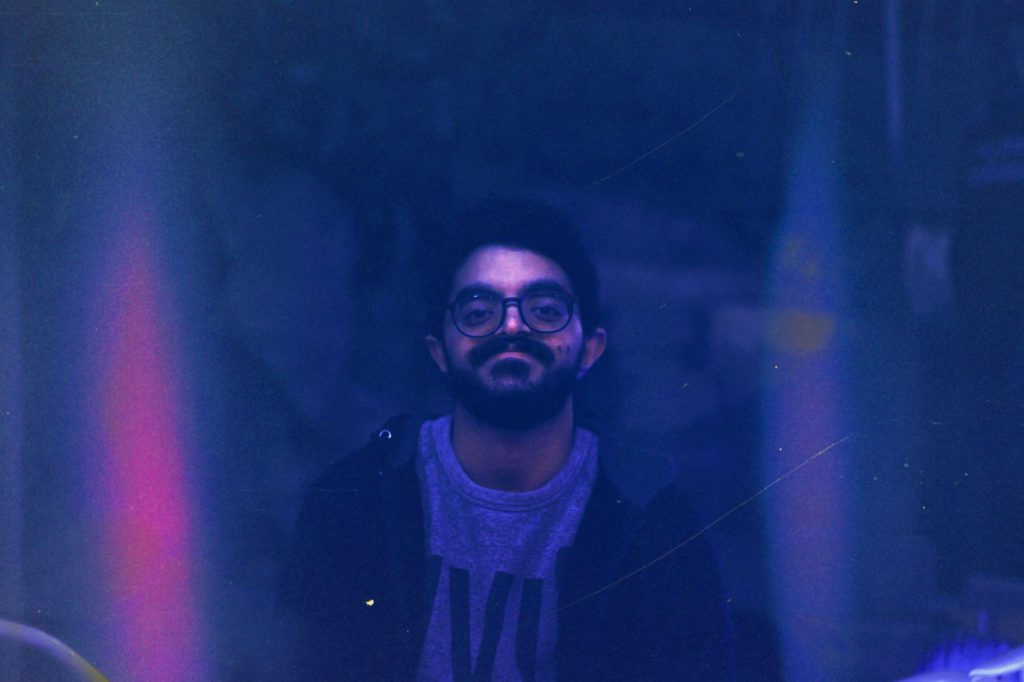 What drew you to production and what pushed you specifically to progressive, melodic music?
Making music wasn't even in my wildest dreams, but when I was introduced to dance music I was blown away because of how different and intricate it was. I vividly remember asking myself "Okay, this isn't a piano. Not a guitar either. How did they make those sounds?" It was pure wizardry to me to the point where I got super curious about the whole process.
I genuinely thought they made this music on DJ controllers, I even got on Virtual DJ and messed around with it until I realized there was no way in hell they would use that. So one night I just googled "How to make electronic dance music" and that one article mentioned FL Studio, and that was it. It all started out of pure curiosity and passion with no plan whatsoever in mind.
I think what affected my sound the most was that no matter how many genres I was interested in, I always found myself more attracted to melodic music, the type of music that would tell you a story and make you feel something. So the kind of vibe I always try to achieve within my music is to create musical structures that feel 'floaty'.
What have been some of the biggest struggles you've faced as an artist so far in your career? Have you been able to overcome them?
The biggest struggle was to make music that didn't suck so I like to think that I overcame that to some extent, hopefully. [Laughs] But no, I think the biggest struggle lies within the gatekeeping of most record labels and how hard it is to get signed and promote yourself as an artist since the market now has become more saturated than ever. So I still get plenty of rejections, but it's just how it is so all I gotta do is do what I can and hope for the best.
Another struggle that I suffer from big-time is imposter syndrome, so I think it's the biggest factor that pulls me back. Back then, I was way more insecure than I am now about myself and what I do to the extent that I wasn't willing to launch any social media accounts for my music ever, until my English teacher in 10th grade found out about my music and convinced me to put myself out there.
Last year you shared a bit of what the scene is like in Egypt. What would you like others around the world to know about your local scene? Are there other artists from Cairo or elsewhere in Egypt you think we should check out?   
It's definitely bigger than it was before, but I still think we need more diversity regarding the genres that are being supported and the artists that are being booked. Trance music once took over the dance music scene in Egypt thanks to Aly & Fila and Egypt Trance Family which has been such an amazing community that has supported the scene for so long and we had amazing local artists like Mohamed Ragab, A & Z, Fady & Mina, and Craft Integrated. But now times have changed and the melodic techno movement has taken over which isn't bad but it has limited the scene remarkably.
In my opinion, artists like El Waili and ZULI are doing some really unique stuff right now and luckily they're getting the support they deserve. However, Egypt has a ton of hidden talents who just deserve an opportunity to shine like Shady Sabry, Omar Essa, SAKKA, Temporarily Unknown, Mohamed Hamdy, and 7 Aviators.
Back in June you made your return to Elliptical Sun Recordings with the release of "Those Were The Days," which featured a club mix and 5 AM mix. Can you share what the production process was like for these? What feelings were you trying to evoke with the 5 AM mix?
By the time I started working on the club mix, it was the summer of 2019 and I was super inspired by the sound that got me into dance music in the first place. It all started with that pluck melody and something about it just felt really nostalgic and ethereal for me. Meanwhile, the 5 AM Mix was born during the pandemic on one sleepless night. It came together super quickly as well unlike the Club Mix which I've kept tweaking right until it got signed. It felt like the 5 AM Mix complemented what I wanted to express with this release as they both kind of summarized these last ten years and how my musical taste has changed since then.
Just for fun, if you could play a set with any other artist, who would it be and why?
That's a hard one but I would say Mat Zo because I have so much respect for him and for his music. I would also love to share the decks with Nourey one day since she's one of the very few I know who share the same intricate musical taste I have.
With 2022 being halfway over, what goals do you hope to achieve in the remainder of the year and beyond?
This year, I want to release more music even if I'm gonna do it independently and hopefully I could solidify my sound and musical identity because I believe that I still haven't reached that yet. There is also this side project I've been working on for a couple of years now that I'm hoping to be able to launch this year.
---
Follow Owais on Social Media:
Facebook | Twitter | Instagram | SoundCloud | YouTube