Owais has us begging for more with the unveiling of his phenomenal debut EP, Kyoto In December/Together, out now on Elliptical Sun Melodies!
---
He may be young, but when it comes to delivering the music that feeds our soul, Owais is an artist on the fast track to ruling the industry with flair. Hailing from Cairo, Egypt, this self-made progressive house extraordinaire has all the tools required to take us to heightened pleasure on the dance floor. In fact, I am so impressed with his latest work, Kyoto In December/Together, that I am more than prepared to say that this is an artist who will surely be grabbing headlining spots at the biggest electronic dance music celebrations across the globe.
Since 2018, Owais has been fueling the nightlife with unique tracks such as his "Remember Me" drum & bass rework and "Just Hold On", an Excelsior Music must-hear that found him collaborating with the incredible Mohamed Hamdy. With a strong vision in tow, he has taken his progressive edge one step further, digging deep down into his bag of tricks to create a Japanese-infused body-groover, appropriately titled "Kyoto In December". Add to that a sultry tech dynamo in the form of "Together" and you have one supreme package of heartfelt mood lifters that he is ready to offer up to the world!
Purchase or stream Kyoto In December/Together on your favorite music platform!
Stream Owais – Kyoto In December/Together on SoundCloud:
---
With just one listen, I am hooked on the raw production expertise that runs through Owais' body, mind, and soul!
One thing that I always look for in the music that I choose to surround myself with is the presence of unique details that pull the artist outside of the mundane. Owais has done this tenfold when it comes to "Kyoto In December". As the beautiful melody takes flight, I find myself whisked away to the other side of the planet as the soft harmonic flow soothes every fiber of my being. As mentioned before, the Japanese inspiration is truly one of the highlights of this track, with a presence lingering just enough to add mystical flavor to a tune dripping in danceable vibes and heavenly character.
Following up my adventure to the east, Owais keeps me fully locked in with "Together". Graciously offering up humble tech house sentiments with a progressive undertone, it is the brilliant rise that leads me into a tailspin of excitement. As the track crescendos, Owais opens up the horizon, allowing me to drift off into the clouds using a sexy saxophone detail as the focal point for my musical escape. At this point, I have found my zen and it is safe to say that Owais is an artist that I will continue to watch as his career blossoms for many years to come!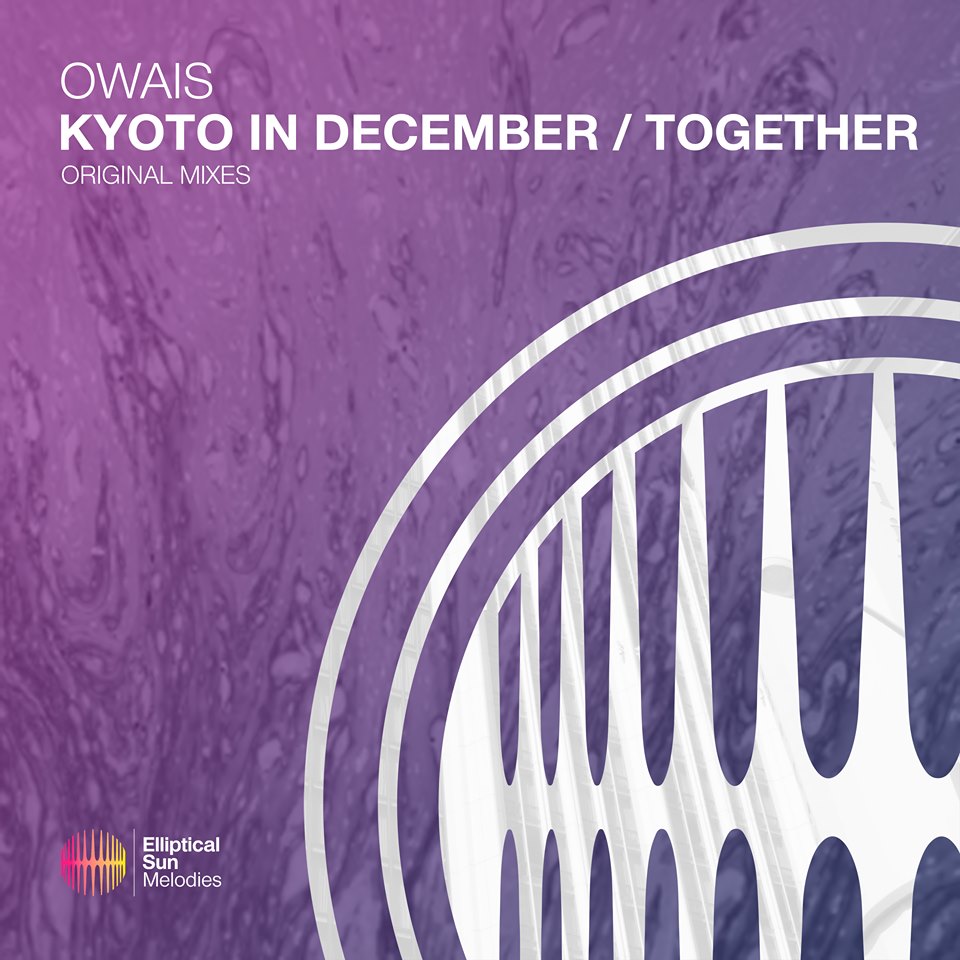 ---
Connect with Owais on Social Media:
Facebook | Twitter | Instagram | SoundCloud