The first edition of the A State Of Trance FOREVER series is packed with a range of euphoric melodies from Armin van Buuren and other beloved artists.
---
There is no doubt Armin van Buuren knows how to continue to be occupied by grinding out new tunes in the studio. The absence of live shows during the pandemic did not slow down the Dutch artist but rather inspired him even more. This has led to a number of fantastic releases surfacing already this year, and now this legendary has set his sights on gifting the community with his latest release – a collaborative album dubbed A State Of Trance FOREVER.
The release of A State Of Trance FOREVER arrives on the heels of the news that A State Of Trance 1000 in The Netherlands was postponed due to concerns about the Delta variant's spread in the country. But while fans will have to wait until next to celebrate the radio show's milestone, Armin van Buuren is keeping everyone dancing to the beat with this new release. For the album, he hit the studio with other trance icons including Sander van Doorn, Rank 1, Paul Oakenfold, Aly & Fila, Push, Jorn van Deynhoven, and more to create some memorable tunes.
From the lead track "Turn The World Into A Dancefloor," which is also the ASOT 1000 anthem, to Armin's track with Susana, "Home With You," there are a range of trance subgenres and BPMS that will take listeners on an entrancing journey. Some of the standouts include "Sirius" with AVIRA, "Divino" with Maor Levi, "Magico" with Giuseppe Ottaviani, and "Lost In Space" with Jorn van Deynhoven, but each track on the album brings its own heat.
So give this album a spin and get your trance on! Listen to A State Of Trance FOREVER on Spotify or your preferred streaming platform and let us know what track is your favorite in the comments.
Stream Armin van Buuren – A State Of Trance FOREVER on Spotify:
---
Armin van Buuren – A State Of Trance FOREVER – Tracklist:
1. Armin van Buuren - Turn The World Into A Dancefloor (ASOT 1000 Anthem)
2. Armin van Buuren & Maor Levi - Divino
3. Armin van Buuren & Sander van Doorn - Jonson's Play
4. Armin van Buuren & Rank 1 - The Greater Light To Rule The Night
5. Armin van Buuren & AVIRA - Sirius
6. Armin van Buuren & Paul Oakenfold - Sonata
7. Armin van Buuren and Aly & Fila feat. Kazi Jay - For All Time
8. Armin van Buuren & Tom Staar feat. Josha Daniel - Let Go
9. Armin van Buuren & Push - In The Dark You Shine
10. Armin van Buuren & Jorn van Deynhoven - Lost In Space
11. Armin van Buuren & Giuseppe Ottaviani - Magico
12. Armin van Buuren & Susana - Home With You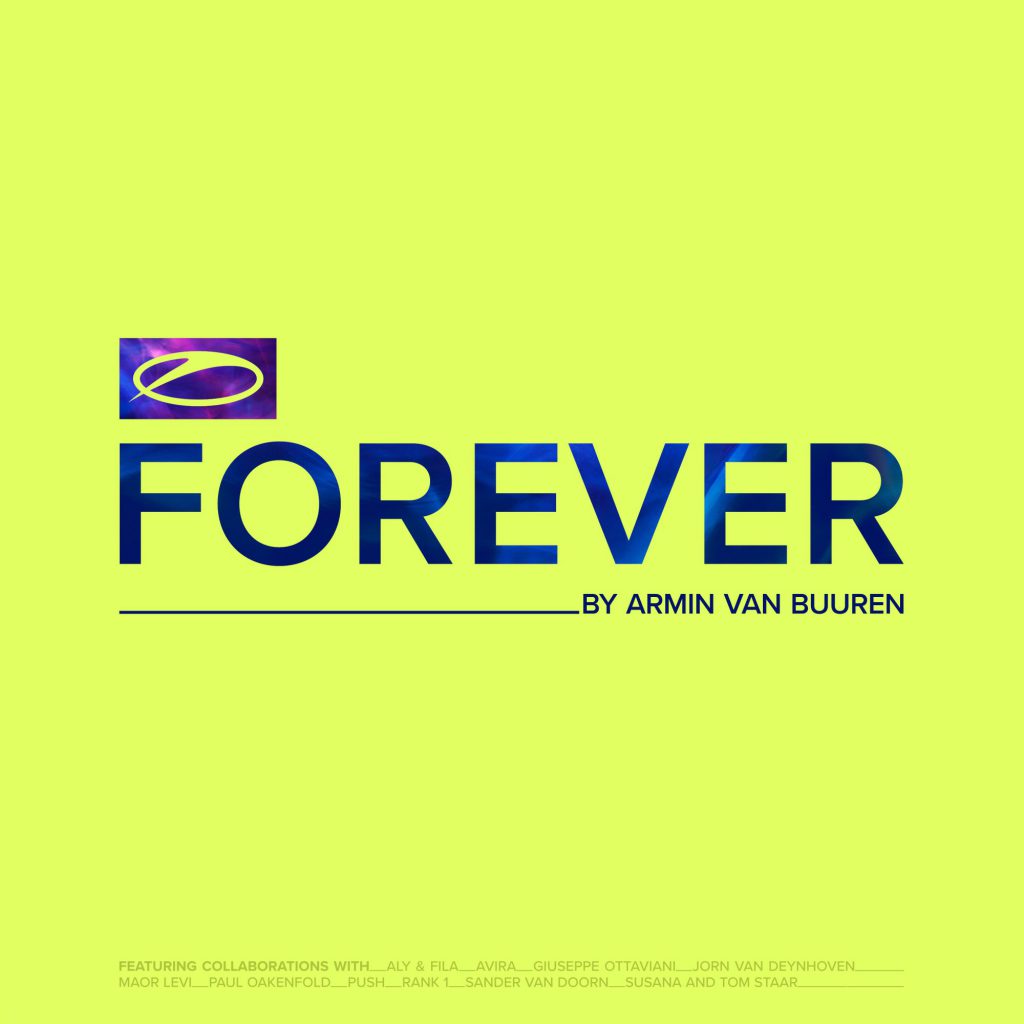 ---
Connect with Armin van Buuren on Social Media:
Website | Facebook | Twitter | Instagram | SoundCloud | YouTube
Connect with A State of Trance (ASOT) on Social Media:
Website | Facebook | Twitter | Instagram | SoundCloud