With so much to experience beyond the music, we compiled some of the activities that will elevate your adventure at Shambhala this year!
---
Get ready! We're only a few weeks away from Shambhala Music Festival on the beautiful Salmo River Ranch in Canada! From July 22-25, music lovers from all over will gather again to dance with this incredible lineup that features headliners ranging from Chris Lake and CloZee to Subtronics and Slander – and a plethora of rising artists as well.
Related: Check out our top artist picks to find out who you should catch at Shambhala this year!
But, even though the music scene is to die for, Shambhala also holds some magical wonders through the events and experiences you can discover while there. So no matter what music genre you are there to vibe to, here are six things everyone should do to squeeze in the most fun in your adventure!
Passes for Shambhala Music Festival are still available but close to selling out. Get your hands on what's left on the official Shambhala website! You don't want to miss out on this incredible experience.
Six Things to Do at Shambhala Music Festival 2022
---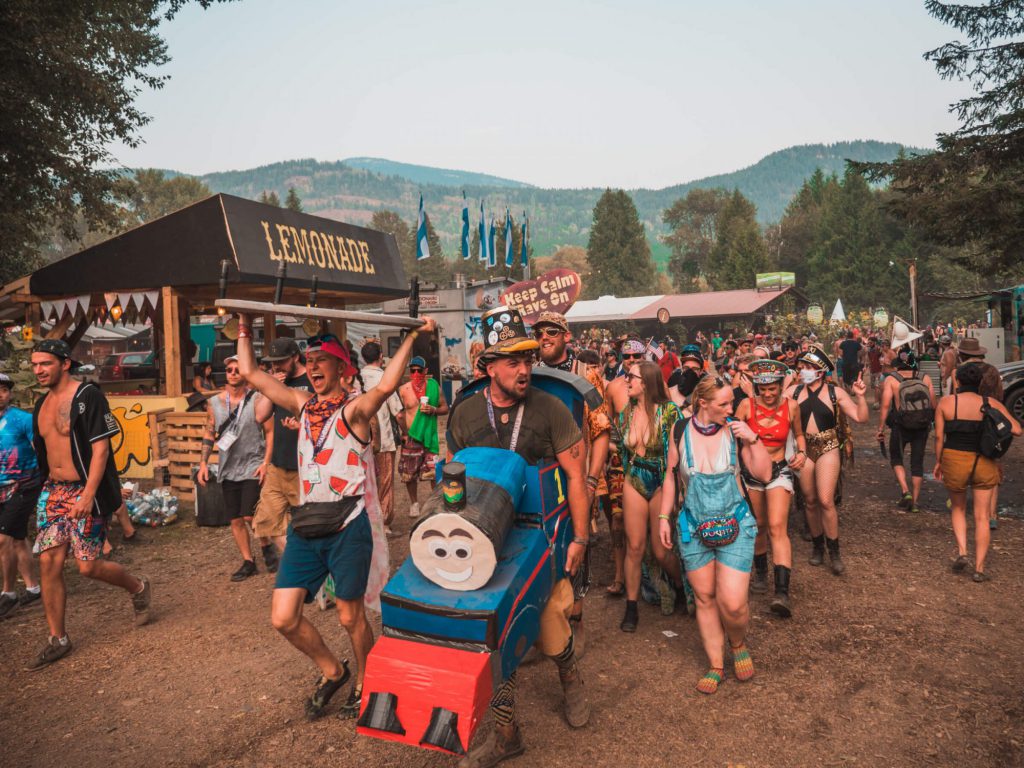 Take the Shambhala Virgin Train Tour to get the lay of the land.
For those that have yet to join the Shambhala 'Farmily' – a wonderful ice-breaker that can help introduce you to the layout and people of Shambhala is the Shambhala Virgin Train Tour! Now in its ninth year running, the train tour is a collection of fun, experienced Shambhala veterans who create a walking tour that anyone is welcome to pop in and follow along. It's a great way to meet people and see where the different stages are at. If you'd like to see the schedule for when it'll be passing by you, check out their Facebook page with more info.
---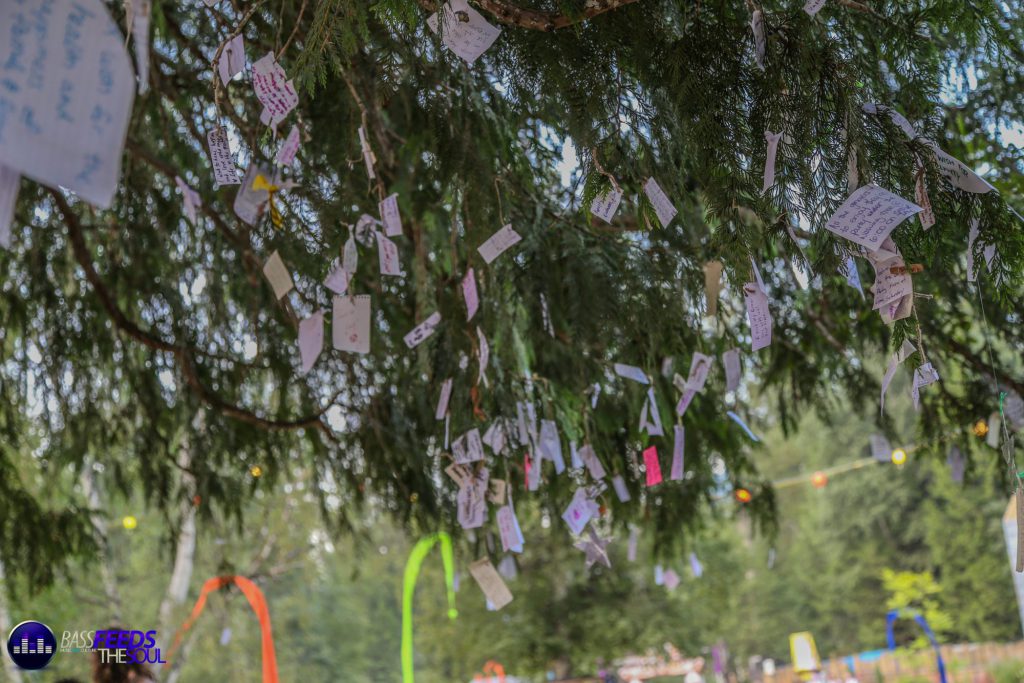 Leave a note for a loved one or your hopes for the future at the Wishing Tree.
A very heartfelt and intimate part of Shambhala is the wishing tree held in the middle of the venue. Anyone can write whatever they want and tie it up in the tree. In years past, there have been mentions of loved ones, life advice, funny jokes, and wishes for the future. By the end of the weekend, the tree has hundreds of fluttering wishes tied to it.
---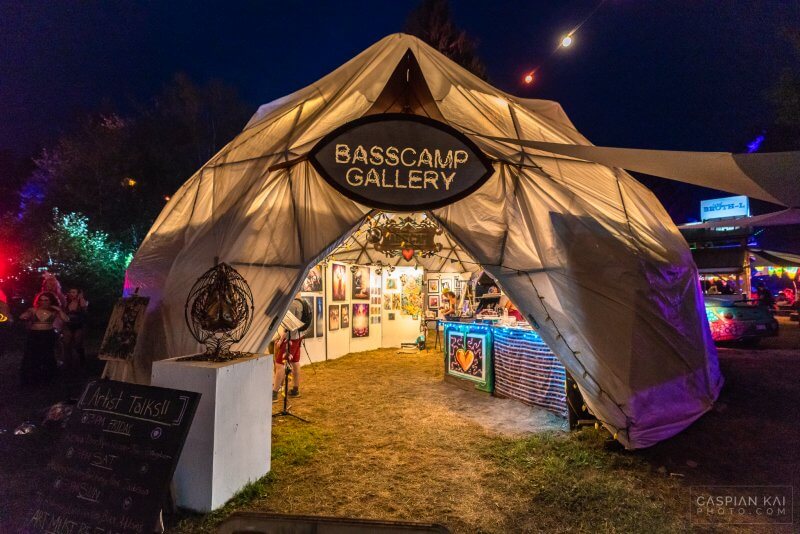 Check out the unique art pieces at the BASScamp Gallery.
This awe-inspiring art gallery is home to many one-of-a-kind pieces created for the Shambhala audience. The BASScamp geo-dome lies in the center of "Downtown" Shambhala, near food, water, and other amenities. At night, the BASScamp dome lights up inside, giving attendees a place to hang out and bond over the artwork. Of course, if something interests you, each piece is for sale too!
---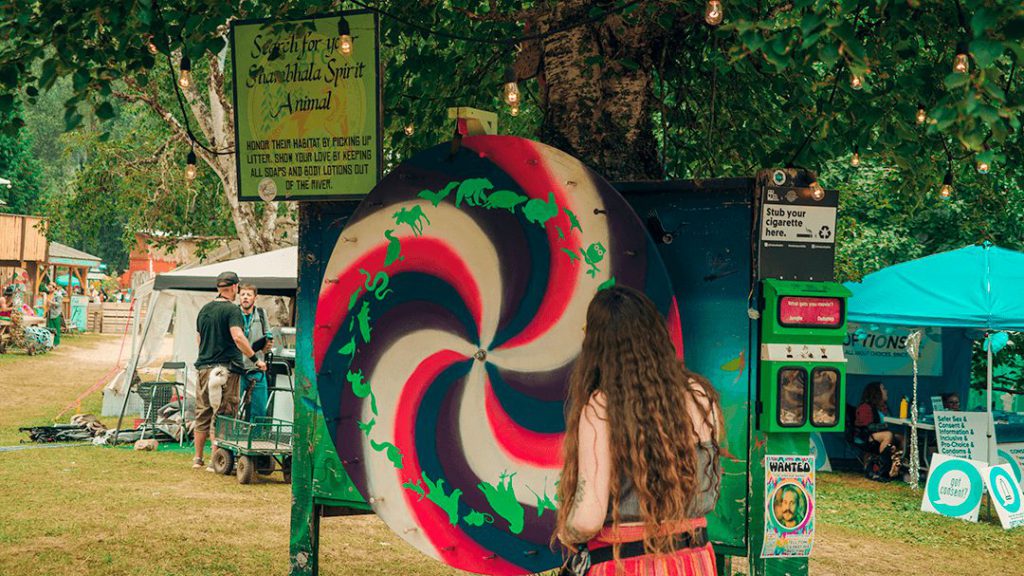 Spin the Salmo River Ranch Spirit Animal Wheel and find your true self.
A fun, quick activity is trying out the Animal Spirit Wheel! Spin the wheel to see what your spirit animal truly is and compare it to what your friends get. The Animal Spirit Wheel is also a point to remind festival-goers not to litter around the farm and keep the Salmo River clean from soaps and lotions.
---
Splash away at the floatie parties happening on the Salmo River.
The Salmo River is the perfect place for an excellent floatie party, so remember to bring your favorite floatie if you have one. Though the Canadian weather can fluctuate significantly throughout the weekend, floaties will still be out and about even on the colder days. These floatie parties are a great way to rally your friend groups to the party or meet new ones!
---
Rejuvenate yourself with a Morning Yoga Session!
Start your mornings with a bit of zen by relaxing and stretching those tired dancing muscles with some guided yoga routines. If mornings aren't your thing, be sure to check out some of the Breathwork Circles, Acro Yoga, or yoga classes held daily at the Yoga Garden. The schedules are still TBA, but the only requirements are a mat, water, and a happy body!
---
Follow Shambhala Music Festival on Social Media:
Website | Facebook | Twitter | Instagram | SoundCloud | YouTube