Sub Zero Project paints a hard dance masterpiece for their 17-track Renaissance of Rave album – out now on Dirty Workz.
---
Known for their festival anthems, distinct kicks played on mainstages, and collaborations with major artists like D-Block and S-te-fan, Sub Zero Project has made a name for themselves in the hard dance scene over the years. Now, as they waltz back from their spotlight performance at Defqon.1 and their album release party at Bootshaus Cologne, the Dutch duo is keeping the energy at an all-time high with their sophomore album on Dirty Workz, Renaissance Of Rave.
Currently travelling on their summer tour, tracks from Renaissance Of Rave have already been played on an international scale to thousands of fans. The album cover art is also reminiscent of Leonardo Da Vinci's iconic painting, The Last Supper, therefore you can ensure every track on this album will allow you to time travel to another era with a twist of hard dance sound.
The 17 tracks found on this symphonic album Renaissance of Rave are sure to entice any lover of the harder styles. Prior to the full album, Sub Zero Project released the first ten songs, Chapters I through X, as singles on Dirty Workz. This included 2021 hits like "HALO" and "Trip To Mars (Astronauts)," along with other singles that rose to high rankings in hardstyle charts include "Fly With Me" and "Lions."
The title track, "Renaissance of Rave," sees the Dutch duo transports listeners back to a different era with everything from bass-heavy kicks and euphoric melodies to rawstyle drops throughout its runtime. Other tunes, such as "Trinity Till Infinity" with Devin Wild, "Live Fast Die Young" with Rebelion, and "Nightmare Nirvana" with Diandra Faye, showcase the duo's talents as collaborators. The finale sees Sub Zero Project marry the orchestral sounds of classical composer Beethoven with a hardcore twist and heavy bassline for "200 Beethoven" to close out a magnum opus of an album.
This heavyweight album is a fantastic addition to Sub Zero Project's lengthy discography with its limitless elegance. Make sure to stream Renaissance of Rave on Spotify or your preferred platform and catch them on their summer tour if you can!
Stream Sub Zero Project – Renaissance of Rave on Spotify:
---
Sub Zero Project – Renaissance of Rave – Tracklist
Renaissance Of Rave
Nightwatch Underground
Fly With Me
Trip To Mars (Astronauts)
Mind Of A Warrior (with Coone and ATILAX)
A New Beginning
Nightmare Nirvana (with Diandra Faye)
Trinity Till Infinity (with Devin Wild)
Lions
HALO
One Last Time (with Ran-D)
BASE (with E-Life)
Live Fast Die Young (with Rebelion)
Soft Ass Shit (with Timmy Trumpet)
Basstrain – Rebelion Remix (with GLDY LX)
Aliens Rave In Peace
200 Beethoven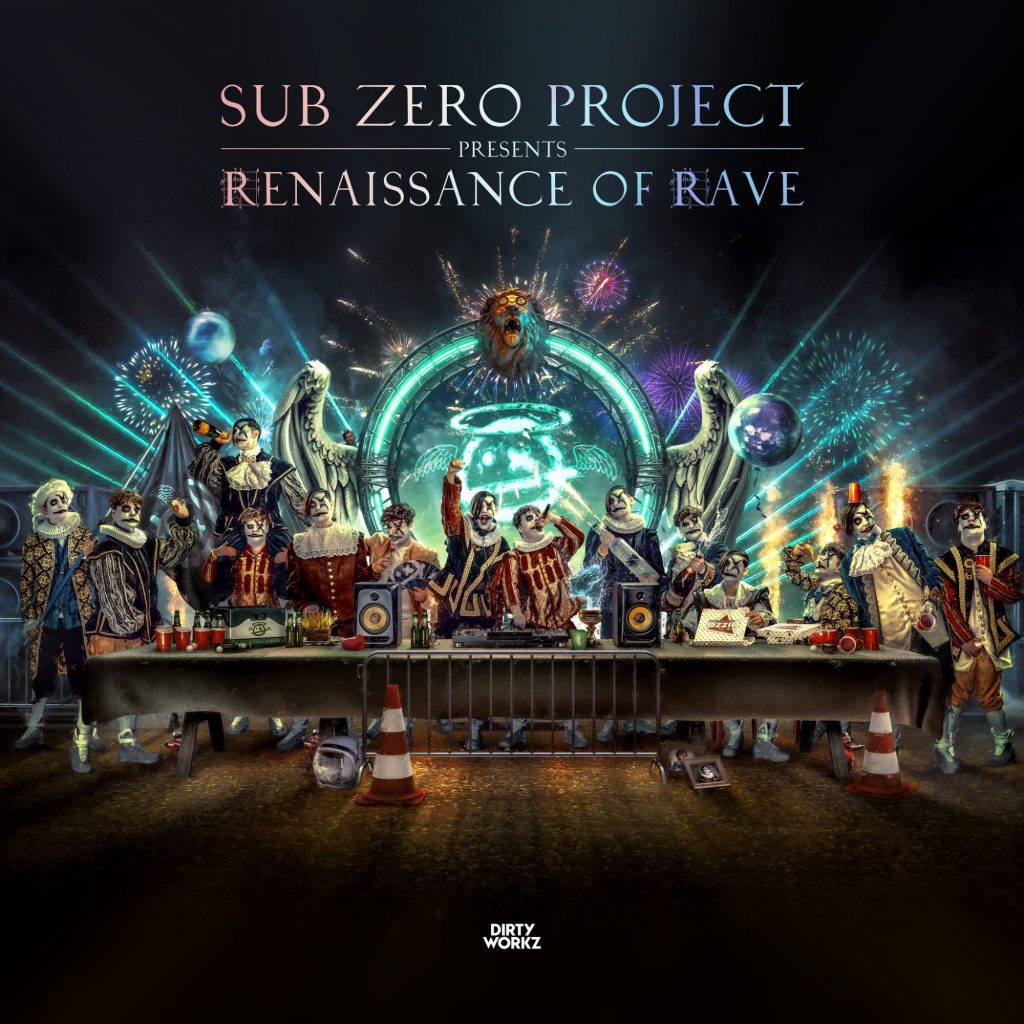 ---
Follow Sub Zero Project on Social Media:
Website | Facebook | Twitter | Instagram | SoundCloud | YouTube