Hyenah delivers Afro House beats with inspirational messages and a plethora of featured artists on his debut album, Love In Times of Crisis.
---
Hyenah is an Afro House producer that has gained popularity for keeping his identity under wraps with a mysterious presence allowing his sounds to transmit the messages of togetherness and community. The multi-talented artist runs RISE showcases every other month at Berlin's famed Watergate venue while simultaneously releasing a slew of EPs and remixes, including The Wish, Tale from the dirt, and Mami Wata. Now, the RISE collective co-founder is allowing fans further into their enigmatic world with his debut album, Love In Times of Crisis.
For the creation of Love In Times of Crisis, Hyenah reached out to the artists to collaborate with and showcase their signature styles to further champion diversity in the scene. Each passing tune hooks the listener with the upping tribal percussion, catchy melodies paired with great vocals delivering uplifting lyrics. 
The album kicks off with "The Rite," an appropriate title as an introduction to further confirm to listeners that they made the right choice when they hit play on the album. Featuring Sweden's Ernesto & The Basement Gospel, the jam's groovy sound is perfect to open up the dance floors with, with its electrifying synths and tension-building breakdowns. If you can't get enough of this collaboration, then you are in luck, because the Swedish singer appears once more on "Devil's Advocat."
Listeners will not be able to resist swaying from side to side with "The Balance," which is followed by a spoken word reminder from Lazarus to "Find balance. Finding time for everything and allowing everything to find time in you. Finding an equilibrium." Another track to help center the mind is the collaboration with Patricia Baloge, "Moood," which brings forth a minimal beat that acts as a metronome for the soul and vocals that accentuate it throughout its runtime.
While the album is filled to the brim with great tracks, another immediate standout that should be mentioned is "The Message" which features German-born poet, Bajka. With the world constantly in chaos, Hyenah and Bajka give everyone an anthem for the new world. It reminds us all that "We're solid as a rock. They just can't stop us now," further affirming our strengths within and that the good shall always outweigh the bad. 
If spoken word is your thing, make sure to give "The Manifesto " with Rimarkable a listen; it bridges Afro-house and melodic realms carrying out a late-night edge throughout the song. Each tune stands out for its individual collaborator and showcases fusions between different musical cultures. 
Love In Times of Crisis is a collection that holds truths to its name with themes ranging from daily affirmations, unity, community, and diversity. Listen to the album on Spotify and let us know your thoughts in the comment section below!
Stream Hyenah – Love In Times of Crisis on Spotify:
---
Hyenah – Love In Times of Crisis – Tracklist:
The Rite (featuring Ernesto & The Basement Gospel)
The Balance (featuring Pablo Fierro and Lazarusman)
Afrika Elektra (featuring eLBee BaD)
The Message (featuring Bajka)
Moood (featuring Patricia Baloge)
The Manifesto (featuring Rimarkable)
This is Your Love (featuring Nanghiti)
You Can't Hide (featuring Floyd Lavine)
Devil's Advocat (featuring Ernesto & The Basement Gospel)
Rain Queen (featuring G Washington)
Life's Plan (featuring Demetrius)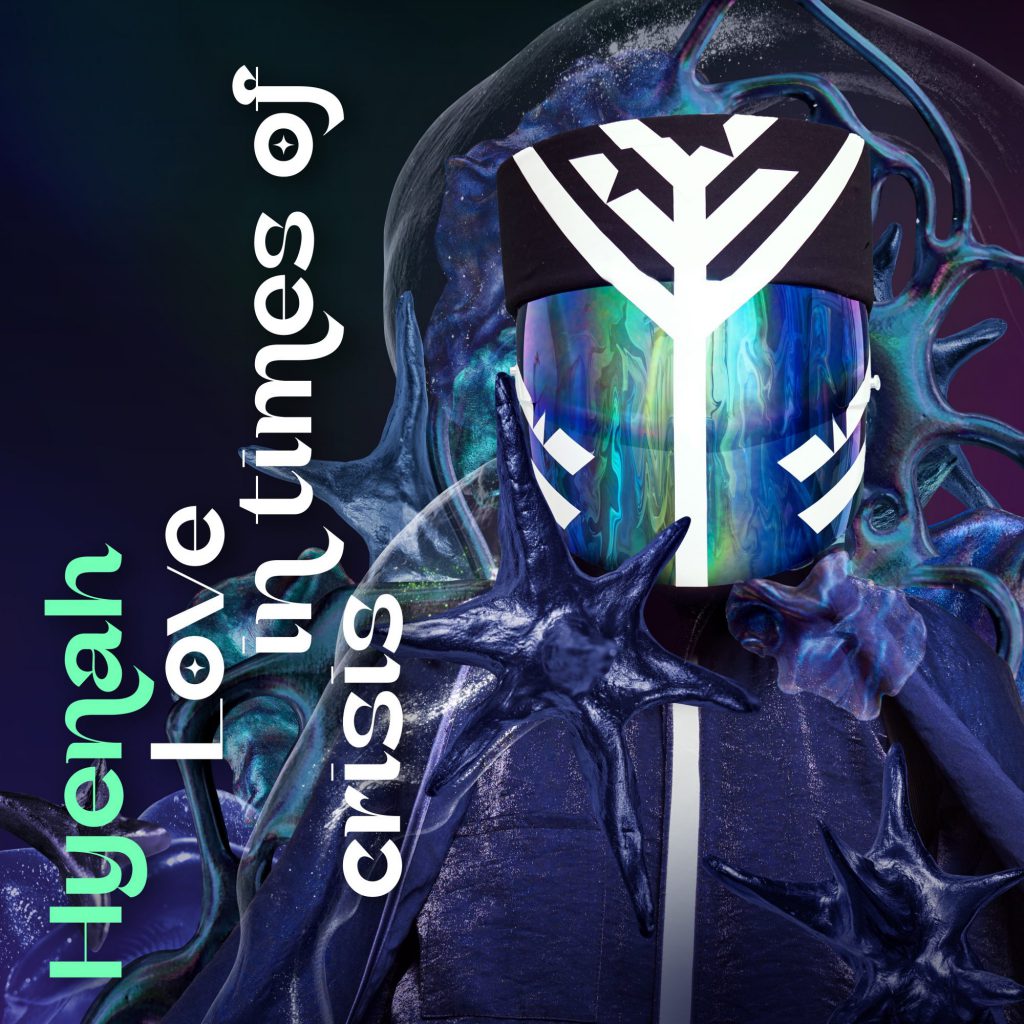 ---
Follow Hyenah on Social Media:
Website | Facebook | Twitter | Instagram | SoundCloud