After the release of his latest EP, Drum Beat, AMÉMÉ sat down to discuss how he found his own rhythm as an artist and where he plans to go next.
---
Brooklyn-based DJ and producer AMÉMÉ continues to deliver some of the most sensational tracks in the scene that are dripping with afro-house influence. Originally from Benin in West Africa, he's channeled his roots into every ounce of his discography with vibrant drums and unique patterns found throughout.
AMÉMÉ's impressive soundscapes have caught the ear of others in the scene, leading to him gaining support from legends like Black Coffee as well as programs such as Beatport Next. The past two years have seen him deliver some quality releases on labels such as Rise Music and Saved Records, while also heading up his own imprint, One Tribe. Beyond honing his skills in the studio, AMÉMÉ took his talents as a DJ to festivals ranging from Coachella to Skyline Orlando while also playing multiple club shows around the US as well.
More recently, AMÉMÉ found his way to Crosstown Rebels for his latest release, the Drum Beat EP. Featuring two tracks and a remix from another New York legend, Joeski, this EP sees him guide listeners to a state of dancefloor bliss while putting his individuality as a producer on full display.
After the release of Drum Beat and ahead of his shows this summer in Ibiza, Mykonos, Las Vegas, and more this Summer, we caught up with AMÉMÉ to dive into his roots and let us know what's to come in the rest of the year. Listen to his latest release on Spotify or your preferred platform and read on for the full conversation!
Stream AMÉMÉ – Drum Beat EP on Spotify:
---
Hi AMÉMÉ, thanks for taking the time to chat with us today and sharing your outlook on the dance music community. Before we dive into your more recent work, let's turn back the clock a bit. Who or what influenced your passion for music, and specifically electronic music? Could you tell us about your history with music and what was the turning point to push your exploration of your own rhythm as an artist?
My story with music started at a young age. I started making cassette tapes when I was ten, was in musical theater and a rap band in high school, and then was introduced to electronic music by my brother when he came back to Benin from France. My exploration of my own rhythm began when I was 17 and had just recently moved to New York. I started looking into music equipment like Traktor, then moved into Pioneers, then production equipment.
The first genre I discovered was Progressive House, and from there, I continued to explore all different genres. Once I heard Afro House, I immediately felt connected to it because of my heritage. I realized quickly that I wanted my sound to be more of a hybrid version of various genres and musical elements and was inspired to build a bridge between Afro House and other sub-genres.
What has kept your passion spinning in the world of this culture and community? What is it about unity that fills your soul with clarity and how do you hold space for yourself as a creative artist?
My own developmental process keeps me passionate. Throughout this journey, I continue to learn about the person I am, ever-expanding and evolving. When I need to hold space for myself, I spend time with my family. That's also where I gain a lot of my inspiration from.
Over the years, you have released some fiery afro house tracks with your own rhythm and roots, with your most recent release being the Drum Beat EP on Crosstown Rebels. What's your choice of DAW, and what your creative process is like when creating your tracks?
My preference for DAW is Ableton. My creative process comes in different phases. One phase is the skeleton phase, where I simply create a light version of the track. Sometimes I'll be on the road and have an idea and use my iPhone to record vocals. I go to the studio once I have 4-5 ideas I want to develop.
The title track off the EP also received a remix from Joeski, who is a true legend in the scene. Can you share the story behind how this remix came to life?
I don't know Joeski personally, but when Damian and I were going over remix options, we felt he was the perfect person to elevate the energy of the track for the dancefloor. I saw a good marriage between our sounds, and he delivered better than I could have imagined.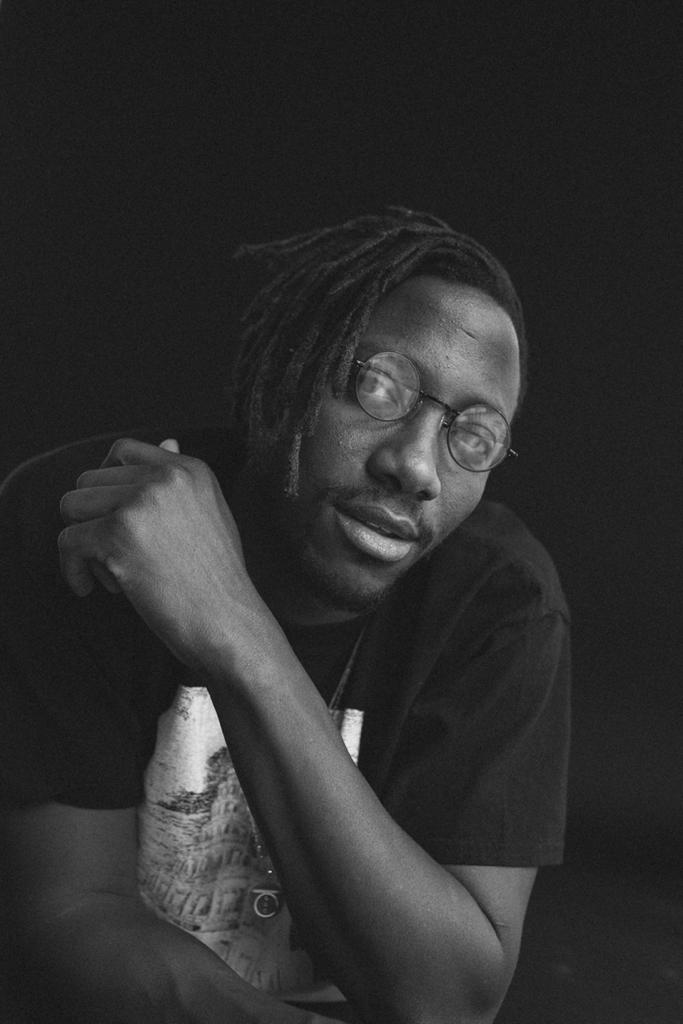 This year, you were selected as one of the artists to join Beatport Next. What has it felt like to get the recognition and support from this major player in dance music? Can you share what the experience has been like for others who are hopeful to be in the next class?
Beatport on its own is definitely a significant benchmark for electronic music around the world. Being a part of Beatport Next is undoubtedly a highlight of my year, and I feel very honored to have been selected. The whole experience has been surreal; the program gives you so many tools and resources from getting placements, highlighted features, and access to Beatport Pro. Beatport Next brings a lot of value to an artist's career and next steps.
You've taken the stage a number of times this year at festivals like Coachella and Skyline Orlando, and your performances are enriching at their core. When you're approaching a DJ set, what is your preparation process like? Do you feel connected to the crowd during the set itself?
Before my sets, I do a lot of listening sessions. Every crowd is so different, and I like to get reacclimated with my material. I go through all the promos and demos and add them to my structure. I always create a storyline in my head for each show.
DJing is kind of like a conversation between the artist and the crowd. Each crowd is a unique experience, and there is always a level of connection.
Speaking of performances, now that pandemic from the last three years is waning and allowing artists to expand their music into the world, where are you most excited for during your live sets specifically? What sort of emotions is running through you now that events can resume after the times we all experienced in recent years?
I'm really excited about my shows in Ibiza this summer. The island is open again after two years and for a longer season than usual. Ibiza is the holy grail of house music; I'm beyond excited to share my sound with the island and see everyone dancing and celebrating on the island again.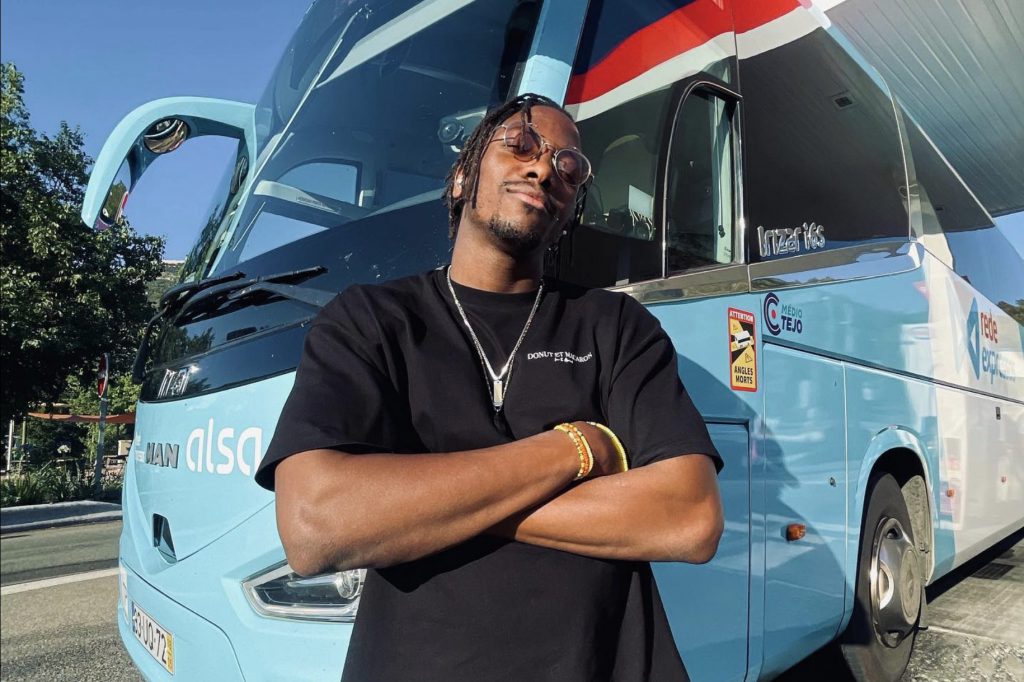 Beyond your work as a DJ and producer, you also founded One Tribe, which is focused on uniting diverse people in art, fashion, and music. What led to the formation of this creative collective, and where do you plan to take it in the future?
Back when I first launched OneTribe NYC, there was no platform that was really promoting Afro House. I decided to build that narrative through OneTribe NYC, and with the help of House of Yes, we started really strong. I released my first record on the label and have made multiple fashion items unique to the brand over the years. This fall, we are re-launching the label. We have a lot of exciting releases lined up and plan to create unique showcases with other exciting activations.
Finally, let's spice things up with the same energy that your music radiates before we end the conversation – If you can play at any unique location in the world, where would you choose to play and why?
I would love to do a big showcase in West Africa. That's where I'm from and it would be really special to bring my music back to its essence.
Thank you for sharing your creativity and energy with us AMÉMÉ and we look forward to hearing and seeing your art grow into your sound as an artist for years to come!
---
Follow AMÉMÉ on Social Media:
Facebook | Instagram | SoundCloud | YouTube