Hot off the release of her Womb EP, Ghanaian artist Patricia Baloge gifts us a seductive mix and talks with us in an exclusive interview.
---
Born in Ghana and also having lived in the south of France, Patricia Baloge now calls New York City home. While New York has a strong influence on her style today, she has never forgotten her roots. In fact, she credits her Ghanaian upbringing for her strong connection to music and continues to draw inspiration from her home country. The diversity of her upbringing results in a sound that often lives between Afro House and Deep Tech. Layer in Baloge's seductive vocals, and the result is a tantalizing and seductive sound that draws in listeners from across the dance music world.
Patricia Baloge can be found behind the decks at various New York City clubs, including one of her last live performances at House of Yes before pandemic lockdown. As if her wide-ranging music production wasn't enough, her scope while spinning often goes even further. In addition to the genres represented by her tracks, Patricia will weave in everything from melodic house to techno and beyond. Listening through her set from House of Yes, I can tell you that her style is not just seductive but addictive, and most importantly, it will keep everyone moving on the dance floor.
While training as a vocalist came early for Patricia in 2017, she found her footing in the dance music realm. It was then that she picked up a controller and taught herself how to spin and mix. From there, she found herself producing music while discovering her style and identity as an artist. With the recent release of her debut EP, Womb, it's clear that Patricia Baloge now has a fully formed identity in the scene. The EP is deeply personal, covering inner emancipation and female empowerment, with her signature vocals on all the tracks.
Be sure to check out Womb on Spotify, listen to her beautiful guest mix on SoundCloud, and read on below for our discussion with Patricia Baloge.
Stream EDMID Guest Mix 292 || Patricia Baloge on SoundCloud:
---
Hi Patricia! It's great to talk with you today. You have a fascinatingly diverse background that includes Ghana, France, and New York City. How did these cultures, and your upbringing, lead you to the music scene? 
Hi! Thank you for having me. That's a good question. I'd say that growing up in an African home is quite synonymous with music. As far as I can remember, there was always music in the background, and that is partly responsible for the love I have for it [today]. Now I don't know if these three parts have played a role in leading me to the music scene, but they're definitely present in my sound. 
Which came first for you, spinning in clubs or training as a vocalist? How has one influenced the other?
Singing definitely came first, and to be honest; I don't think it has influenced my DJing. Most tracks I play as a DJ don't contain vocals. That's because DJing mostly consolidated my love for sound and storytelling through beats and instruments. It showed me another side of what music could do and be. However, DJing has tremendously influenced my singing and my style as a singer. It really allowed me to understand that I can be free to put my voice anyhow, and anywhere I see fit. I'm more free with my voice because of it. 
As DJing lead to producing, you recently released your debut EP, Womb. This EP is clearly very personal and emotional, and even just the song titles are evocative. What message do you want fans to take away from this EP?
Indeed. Womb is a very personal and emotional EP. It's a project that is dedicated to women but applies to all. The message behind it is not to be afraid to put yourself first and apply healthy boundaries to protect your life so you can ultimately walk free into your light and make your dreams come true.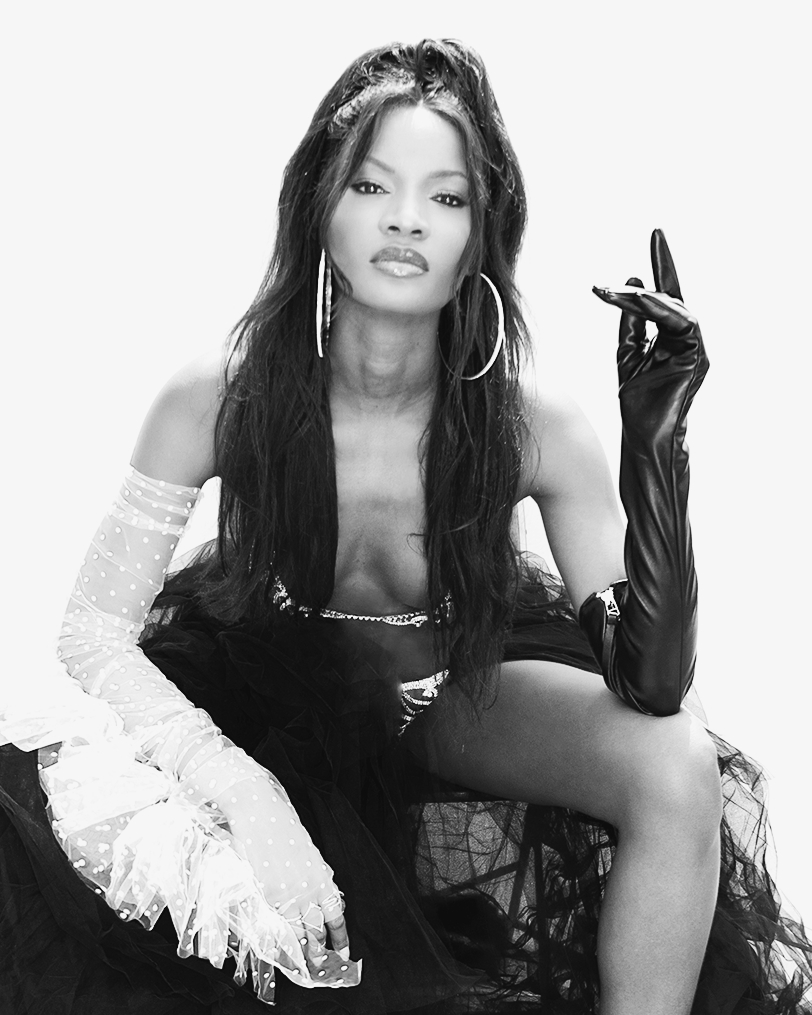 It's wonderful to see a DJ and producer that is also a vocalist, and your voice is front and center in all of your releases. Dance music has as many fans of vocal tracks as it does those without them. How important are vocals in your production and can we look forward to hearing more of you on future releases?
It's my need to vocally express myself that led me to produce music in the first place. Because of that, I will say that vocals are very important to me. However, as I move forward on this musical journey I am also realizing how evocative my silence can also be in a track. So you will definitely keep hearing my voice, but I'm also contemplating the idea of releasing tracks in which there will be close to no vocals. 
While reading about you, two words came up over and over, "ferocious" and "seductive." How do you feel about these descriptors being attached to you and your art?
I like these two words. They're definitely two facets of my personality that continuously unravel as the years go by. They're also traits that come alive through my music. 
You've previously said that you are "always on a quest to connect with kindred spirits," and you do this by introducing new sounds to your audience. This is a bit different from DJs who "read the room" and adjust to the crowd. Can you tell us a little more about how this works for you?
I decided to pursue music so that I could be more of myself. For that reason, it would feel counterproductive to "adjust." Of course, there is always going to be a degree of adjustment because the goal is to make sure the crowd is having a good time. However, it's very important for me to be authentic regarding the sound I deliver. That way, those who connect with it are also connecting with me. 
Merely weeks before pandemic lockdown, you had a show at House of Yes (my home away from home). Was that one of your last live shows before everything closed? What was that event like, and can locals expect to see you back on the House of Yes lineup in the future?
Yes! House of Yes was one of my last shows before the lockdown, and it was simply incredible. The connection with the crowd was amazing. I don't know when my next show over there will be but, stay tuned!
I've listened to that House of Yes set, and it's fantastic! So how has the time away from the clubs shaped your musical goals? What can fans expect from you over the next year or so? 
This pandemic truly gave me time to reflect, and when it comes to my musical goals it has definitely made me more adamant to do my own thing. In the next few years, I'll be producing, releasing more music, and I'll definitely continue DJing. 
With your diverse and international background, New Yorkers will be happy to hear that you currently call New York City home. What drew you here, and what is your favorite thing about NYC? 
What drew me to New York is the sensation that anything is possible. My favorite thing about this city is that it's always changing and evolving, which is also a constant reminder that it's great to change and evolve.
---
Follow Patricia Baloge on Social Media:
Facebook | Twitter | Instagram | SoundCloud | YouTube