Los Angeles-based artist Choopsie is climbing up the ranks of the scene and swung by to give us some insight on her journey so far.
---
The past few years have been tough on pretty much everyone on the planet, but beyond the chaos, there are some moments that still find a way to put a smile on your face or mind at ease. For many, those moments arrive through discovering new artists and their music – and the emergence of Choopsie in the midst of 2020 only further proved that point. Her early releases, Indigo / Charm and "Sleep," were a perfect fit for those who were looking for an escape from the state of the world with their mellow, spacey soundscapes.
Last year saw Choopsie expand on her sonic offerings by delivering a total of three EPs to further guide listeners to a bliss-like state. The deep, hypnotic nature found within the tracks on Amboy and Bloom put the Los Angeles-based artist's growth in production on display, while Accelerate saw her team up with Staghorns for some solid collaborations.
Although the tracks Choopsie released were dreamy in nature, it doesn't mean they aren't devoid of deep grooves that are perfect for dancefloors. "Everyday," her final release of 2021, is a perfect example of that with its vibe-fueled ride perfect for late nights out – and she flexed her DJ skills when she made her debut at Dirtybird Campout as well.
This year has only seen Choopsie continue her ascent and expand on her production skills. Back in March, she took her talents to RVDIOVCTIVE with "Don't Let Me Down" and has since returned to the imprint with "Hollow." Both tracks kick the energy up a notch but still remain as cool as they can be, making them solid additions to any playlist to help beat the heat.
After the release of her latest tune and just as the summer months begin to truly take hold, we caught up with Choopsie to discuss her past, some recent sets she's played, and plenty more. Check out her exclusive guest mix on SoundCloud and read on for the conversation!
Stream EDMID Guest Mix 329 || Choopsie on SoundCloud:
---
Hi Choopsie, thanks so much for taking the time to chat with us today. Let's kick this one off by diving into your backstory a bit. Looking back, what drew you to the electronic music scene and who were some of the artists who initially fell in love with? 
I was first introduced to electronic music while interning for Outlook and Dimensions festival. I haven't been able to attend the festivals yet, but at the office, I remember hearing Gou Talk by Peggy Gou and so many other songs that I liked. I was constantly Shazaming and I kind of just went on a deep dive from there.
Your production side really began to blossom with the help of Justin Jay and his imprint, Fantastic Voyage, early on. Can you share what this experience was like and the biggest lesson you learned from him?
It was really great, I was able to meet so many other amazing artists and friends from being on Fantastic Voyage, and it also led me to start DJing. There's so much to learn from Justin, but I think my biggest takeaway from him is to always have fun while you're making music!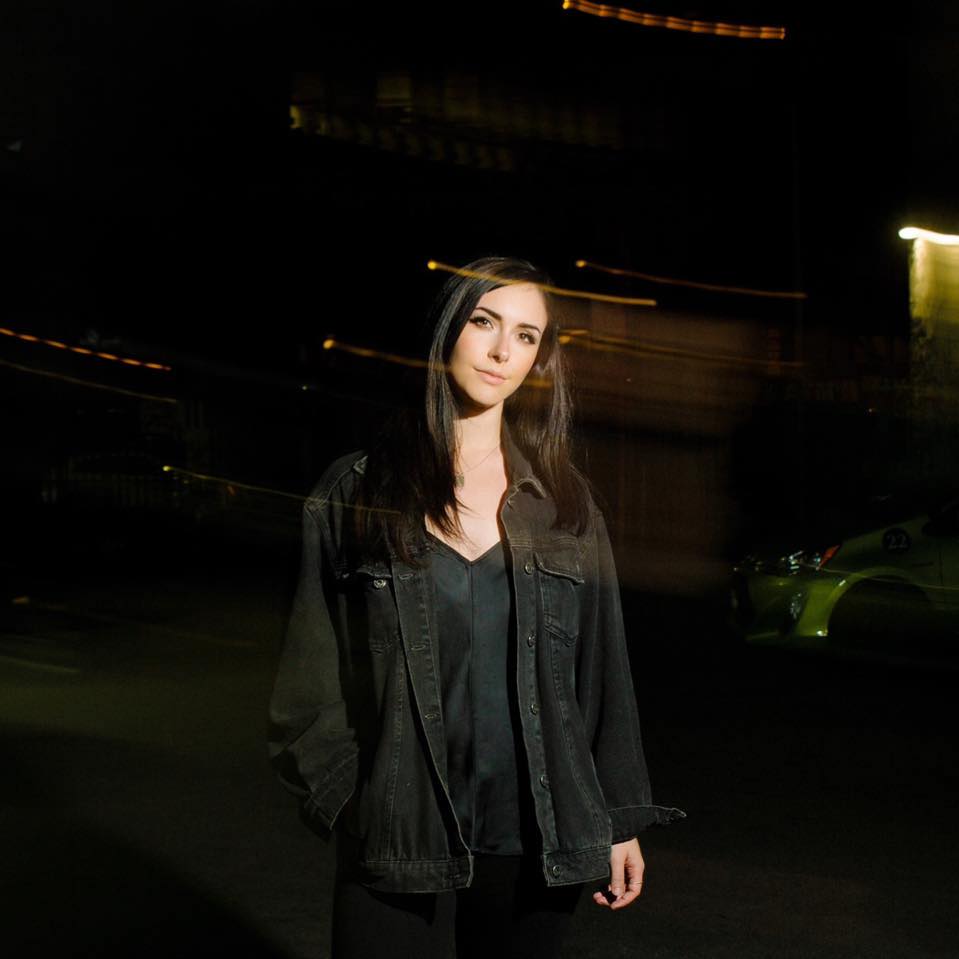 As a rising artist, what's been the biggest struggle you've faced so far? How have you been able to overcome it?
I think the biggest struggle for me personally has been trying to figure out what I want my sound to be. These days I really try to not limit myself and make whatever kind of music I feel like making at the time.
Since breaking onto the scene you've dropped two EPs, Amboy and Bloom, both of which featured stunning soundscapes in the house realm. When you're creating bodies of work like these have you typically produced the tracks with the entire release in mind? 
With Amboy, I made all of the tracks with the EP in mind, whereas on Bloom, I made the tracks over several months. Lately, I've been trying to make tracks with the entire release in mind since I really want my EPs to sound more cohesive.
Your recent single "Hollow," landed on RVDIOVCTIVE's latest compilation and it blends dreamy elements with others that are rave-ready. What was the production process like on this tune? 
I'd been listening to a lot of tracks with 303 basslines, so I felt inspired to try to make something similar, but wanted to keep it kind of ambient. I started with some pads on Analog lab and then tried making something similar to the 303 on Serum and went from there.
Last year you took the stage at Dirtybird Campout for the first time ever. What was it like playing at one of the scene's most beloved boutique festivals? 
It was an amazing experience!  Though I had done streaming performances before, Dirtybird CampInn was my first time DJing in front of a crowd, so it was really exciting to be invited back for Campout! I hadn't been to an electronic music festival before that so it was all really new to me and just a really incredible way to get introduced to the scene.
We saw you're also set to play in Paris this weekend at Sacre. Can you share what your approach is to a set like this compared to the mix you've made for us today? Are they fairly the same or do you tend to feed off the energy of the crowd when mixing live? 
My approach for that was very different since that was mainly a house and disco party and my set was at 4am so I was trying to keep the energy up and read the crowd, but for this mix, I wanted to branch out a bit and play some tracks that I don't think would've fit into my other set!
Looking toward the future, what goals do you hope to achieve in the rest of 2022 and beyond?
I'm really excited to release more music this year! There are several labels I really want to get on, so right now I'm focusing on making more music and hoping that putting a lot of hard work in will help me achieve my goals.
---
Follow Choopsie on Social Media:
Facebook | Twitter | Instagram | SoundCloud