Subsidia Records drops the sixth volume of the Dawn compilation series with 16 tracks from artists such as Ahee, Kause, ASH HALO, and more.
---
Excision is reigning at the top of the bass music scene but he also continues to help further grow the rest of the community as well. This has been seen through the launch of Subsidia Records, which has become a home to countless artists, along with initiatives that have helped rising artists. His imprint isn't just dedicated to one style within the bass scene either, and this is seen most prominently in their three compilation series – Night, Dawn, and Dusk – which showcase artists in different sub-genres.
Dawn, which is centered on the softer realm of bass music with the sound of melodic dubstep and future bass, is the latest to receive a fresh update. The sixth volume in the series is piled high with new names and artists making a return to Subsidia alike across its 16 tracks including standouts such as AHEE, Stoutty, Kause, and CHENDA who put their abilities in this realm on display with some solo tunes. Other returnees collaborated with newcomers like Fancy Monster who teamed up with Luma to create "Colors." Swole Sauce joined forces with SPIRIT LINK for "California" and Dani King hops on a track with Awon for "Without You."
This volume brings an impressive roster of newcomers to the label as well. There are solo tracks like "Jade River" by Kamas, "Fire With Fire" by ASH HALO, and "What I Do" by DOIL, all of which see the artists involved engrave themselves into the series with their style of melodic bass. There are also some stunning collaborations as well from artists like Youth In Circles and David Schmid on "Reaching Out," VNDETTA and glasscat on "Stay With Me," and Gawm and Emilie Rachel who pump out some "Adrenaline."
Dawn Vol. 6 is filled with bass artists who are the future of the scene and are pushing new sounds forward for fans to immerse themselves in. If you're open to the more melodic side of the bass scene, then make sure to open up your preferred streaming platform or listen on Spotify.
Stream Subsidia Dawn Vol. 6 on Spotify:
---
Subsidia Dawn Vol. 6 – Tracklist:
Cymekm Joesphina – Take His Place
Ahee – Soul Crush
Fancy Monster, Luma – Colors
Ian Snow, Kini solana – Break Reality
Stoutty – Can't Let You Go
Gawm, Emilie Rachel – Adrenaline
Awon, Dani King – Without You
Digital Skies, HYLIA – Duality
VNDETTA, glasscat – Stay With Me
Youth In Circles, David Schmid – Reaching Out
Kause – Goodbye
CHENDA – Child
Kamas – Jade River
ASH HALO – Fire With Fire
DOIL – What I Do
Swole Sauce, SPIRIT LINK – California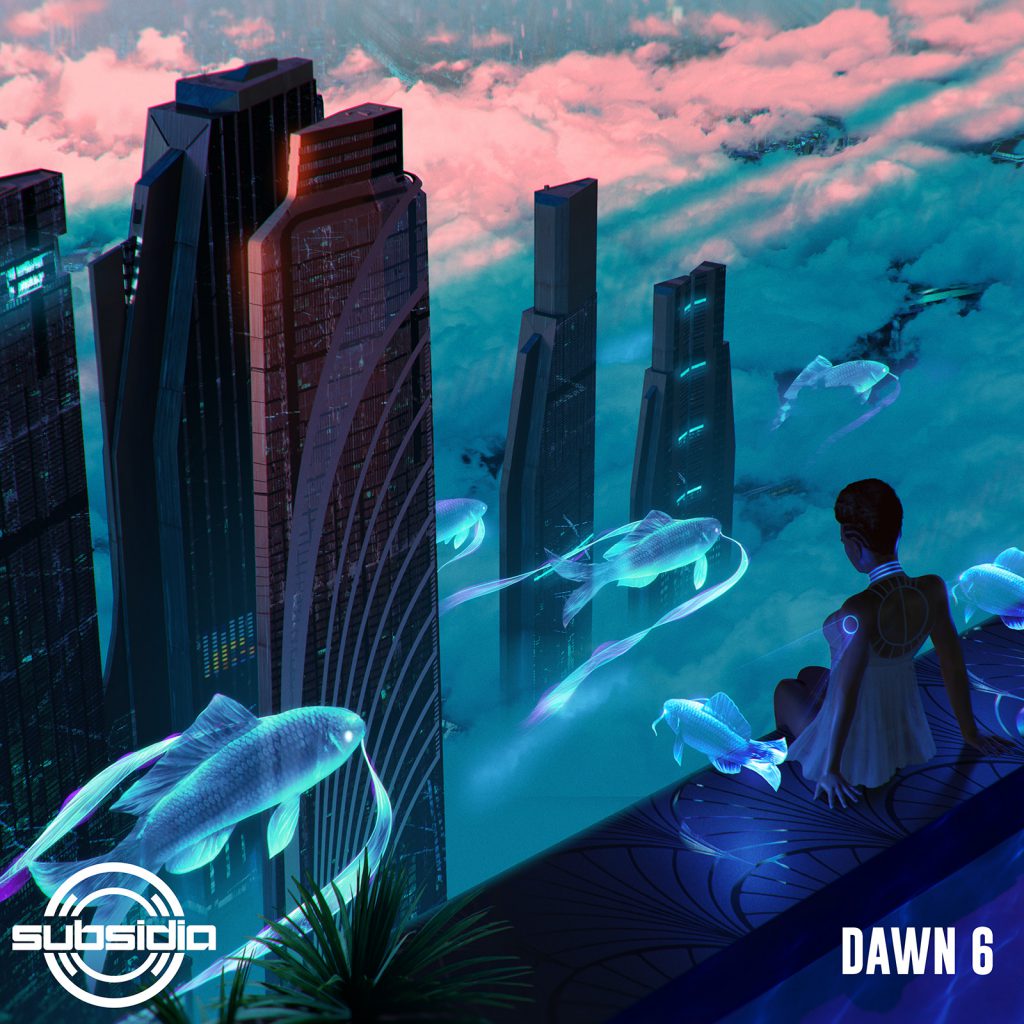 ---
Follow Subsidia Records on Social Media:
Website | Facebook | Twitter | Instagram | SoundCloud | YouTube