After hitting listeners in the feels with "Haunting Me," OMAS and Dani King now join forces with ÜBERLOUD for "Sacrifice."
---
This year, melodic dubstep is seeing a serious revamp with OMAS and Dani King taking the reigns. The pair has snatched souls and tugged heartstrings with previous releases "Haunting Me" and "Pieces," and now they are back to stir emotions once more with another tear-jerking cut. Now, their new collaborative single "Sacrifice," a joint effort with German producer ÜBERLOUD, displays the raw talent and unrelenting power of all three creators in just under four minutes.
Through Dani's riveting lyricism, "Sacrifice" tells a tale of leaving a close and familiar bond and the resulting emotional turmoil. The compelling topline is brought to life even more with colossal surges of bass, emotive synth work, and OMAS' signature orchestral flair. "I try to make music that is rich in contrasts between melodic breakdowns and heavier bass-filled drop sections, but I love writing emotional hooks as well. And so, 'Sacrifice' evolved into the perfect symbiosis between both," said ÜBERLOUD on the creative process behind the tune.
Fueled by Dani's reverberating vocals and the skillful magnitude of both OMAS and ÜBERLOUD's production styles, "Sacrifice" packs an insurmountable punch with layers of spellbinding melodies and elephantine basses to match. As heavy-hitting in sound as it is in story, "Sacrifice" serves as an impressive testament to the synergy of all three artists.
We're proud to share an exclusive listen to "Sacrifice" ahead of its release on May 25. Check it out and let us know what your thoughts are in the comments!
Stream OMAS x ÜBERLOUD – "Sacrifice" feat. Dani King on SoundCloud:
---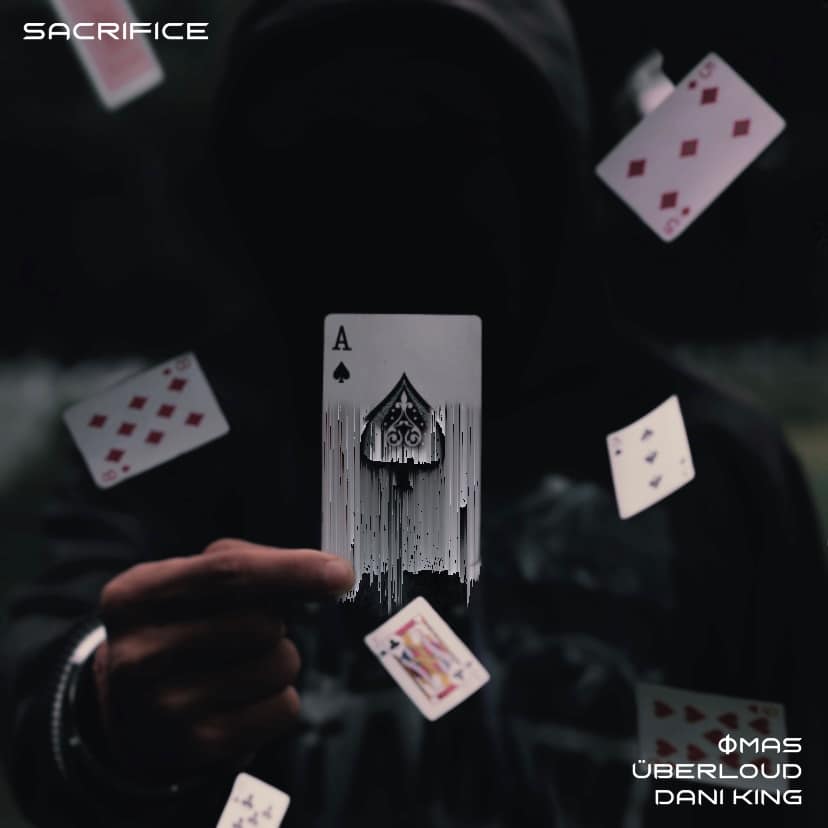 ---
Follow OMAS on Social Media:
Facebook | Twitter | Instagram | SoundCloud | YouTube
Follow ÜBERLOUD on Social Media:
Facebook | Twitter | Instagram | SoundCloud | YouTube
Follow Dani King on Social Media:
Facebook | Twitter | Instagram | SoundCloud | YouTube