Lil Texas has been preparing around the clock for his closing set at Beyond Wonderland SoCal but found some time to provide his thoughts on TEXCORE and more!
---
Just like Stewie Griffin, Lil Texas knows a thing or two about throwing a sexy party and headliners that choose to finish off their Beyond Wonderland SoCal experience with him at the Caterpillar's Garden can expect the sexiest of parties. Set to take the stage on Saturday, Lil Texas is going to bring the HEAT and more importantly the SPEED to work everyone into a TEXCORE-fueled frenzy.
At a pace as fast as his music, Lil Texas has quite literally exploded into the forefront of hardcore in North America. With his earlier days rooted in trap and club sounds, he switched gears to hard dance in 2018 and debuted his new style of hardcore, TEXCORE, at Basscon Wasteland last July. Shortly thereafter, he released the massively successful Summer of Hardcore mix and his first single, "I AM EXCITED", which was picked up by the likes of VIRTUAL SELF (shout out technic_Angel), Pendulum, and more.
While he might seem batsh*t crazy (he is), Lil Texas is one of the most genuine and transparent artists in the scene and it's obvious that he has a heart of gold underneath all of that leather and rhinestones. If you've seen his wilder side and think that there's no way this can be true then just read on below for all the evidence you'll need, and check out his personally-curated TEXCORE WONDERLAND playlist!
Stream the TEXCORE WONDERLAND playlist on Spotify:
---
Hi Lil Texas, thanks for taking the time to chat with us today! You were one of the first artists that were unveiled to be playing Beyond Wonderland SoCal this year. With a massive set coming up, what are you most excited about and how do you plan on taking headliners down the rabbit hole? 
I'm most excited because I can't wait to distribute red pills to the largest crowd I'll have played to date. When people see for the first time it can be an overwhelming experience but upon awakening, the truth will set you free. It's all very sexy stuff. I've been doing lots of squats so my butt will look great in the ass-less chaps I'll be debuting as well.
You've also been gaining some serious momentum in the hard dance scene and have developed your own sound dubbed TEXCORE. If you could describe TEXCORE in one sentence, what would it be?
It's the feeling one gets when the clown from Slipknot hits the keg with his baseball bat. Speed is required for progression and TEXCORE is the vehicle that will usher in the new wave of electronic dance music. If you're not horny after listening to TEXCORE you might have a problem.
Living life at 200 BPM sounds fun for a night but exhausting as a full-time gig. How do you stay so EXCITED (puns) all the time and keep the energy levels high?
One does not choose the Hardcore life. God came down and christened my head with a rhinestone cowboy hat and said spread the good word brother. It's my duty to distribute the gospel of 200 BPM daily.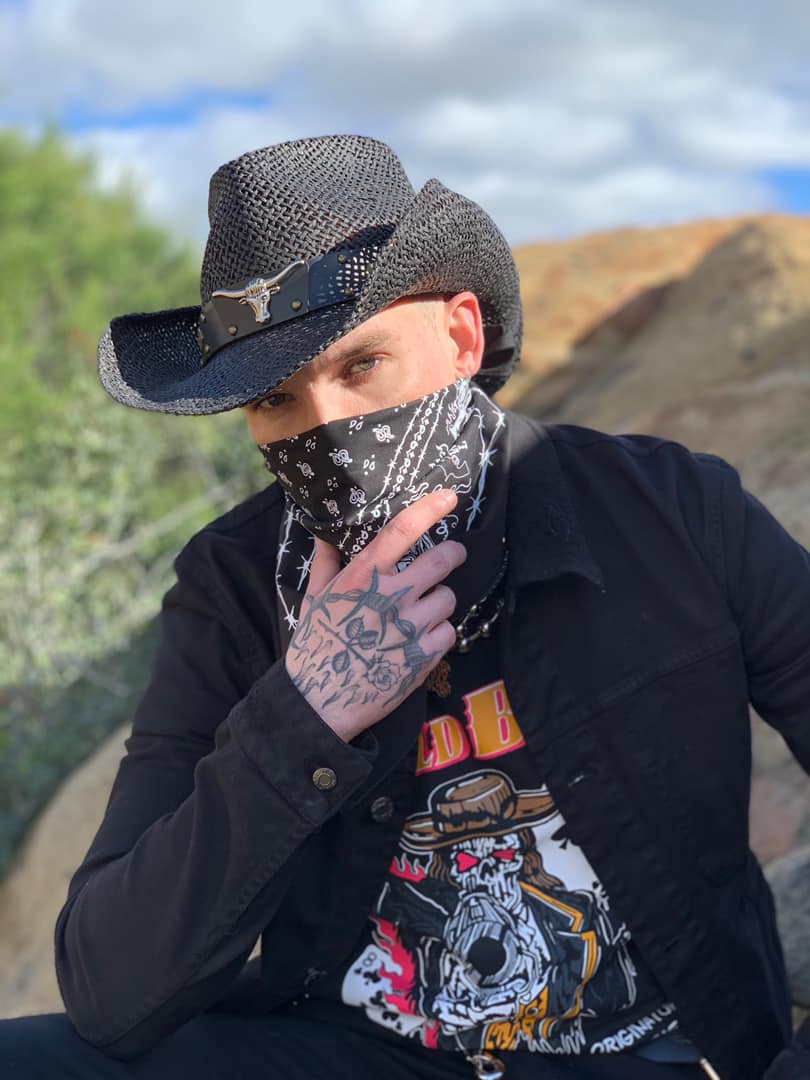 In a past interview, you stated that one of your goals is to bring hardcore to the mainstage in North America. Do you feel that there has been progress made on that front, and as a whole where do you see the hardcore genre going in 2019?
Progress has been massive and the support from the entire EDM industry across all genres has been overwhelming. The syndicate of speed grows by the day and I can assure you that this goal will be met there's no other option brother. Hardcore will never die. I know for a fact you'll be seeing hardcore in everyone's sets by the end of this year.
We absolutely love your silly themed promotional videos on Twitter, especially the car salesman one. You also clearly feel comfortable acting wild in the spotlight, so what has given you this kind of confidence in public?
I learned from the Hoss don himself Bret Michaels. That's my dad love you pop. I just say a quick prayer to Bret and the energy sores through my body like fuel in the engine of a 1978 Chevy Pick up. Vroom vroom bitch.
Earlier this month you released some merch in collaboration with Alfred English who has also designed some of your album art in the past for tracks like "Texcore Chainsaw Massacre" and "Anthem X". What was the process like in designing the merch and can we expect more collaborations to surface?
Alfred English and I are collabing on buying a farm and creating a new species of horse that travels 10x faster than a Harley Fat Bob. We're bringing back raw horsepower baby.
You are constantly punching yourself in the face, whether at shows or on social media. How did that start and what does it symbolize?
When those damn hardcore kicks start blasting at 200 BPM I can't help myself. Just put on NSD – Hai La Noi and try and not punch yourself in the face.
If you had to cook up Lil Texas using a recipe, what would be the ingredients and directions to reach perfection?
Rhinestones, ICP, Korn, Dutch/Italian Uptempo Hardcore, Bret Michaels, barbed wire, Cowboy Hats, ball gag, and pornstars.
Finally, with much of the year ahead of us, do you have any specific goals or ambitions that you'd like to achieve that you haven't been able to yet?
Get my own reality show on VH1 where 20 women with fake boobs and tribal lower back tats compete for my love and affection.
---
Connect with Lil Texas on Social Media:
Website | Facebook | Twitter | Instagram | SoundCloud