Renowned producer Tourist is no stranger to the stage, yet his fourth album, Inside Out, may be his most significant body of work yet. 
---
William Phillips, better known by his stage name, Tourist, has built a unique legacy that few have yet to achieve. After first breaking onto the scene back in 2016 with his debut album U, Tourist has climbed the ranks with three additional studio albums, and took home the Grammy for Song of the Year after co-writing Sam Smith's 2015 smash hit "Stay With Me."
Pre-pandemic, Tourist landed significant festival slots at staples such as Coachella and Glastonbury. He is back on the road this year supporting the mighty Bonobo across multiple sold-out dates and perfecting his danceable yet often melancholic sound. Now the time has come to discover an entirely new side of the esteemed producer as he delivers on his latest full-length album, Inside Out. 
Tourist's latest work was born out of heartbreak, radical societal change, and isolation. While these are not typically ideal sources of inspiration, navigating these trying times for the respected producer proved to deliver a gorgeous collection of transcendent soundscapes and powerful, evocative grooves. Inside Out takes listeners on an auditory adventure into the mind of Tourist. He explores the unimaginable pain of the sudden death of a friend, a global pandemic, and being away from the thing he loves most: connection on the dance floor. 
Tourist hits the road in support of Bonobo this fall, don't miss your chance to catch Inside Out live, or for the European fans, Tourist will be making his way across the continent this summer on his very own tour.
Stream Tourist- Inside Out on Spotify:
---
As we take a dive into Inside Out, it becomes immediately clear that Tourist has carved out a space for himself that few others can rival sonically.
A taste of garage-infused breakbeats, emotional and well-thought-out melodies, simplistic yet highly effective vocal cuts, and infectious, high-energy grooves are all definitive hallmarks of Tourist's latest album. While the world has only had a taste of Inside Out so far, lead single, "Avalanche," opens the portal into the mind of Tourist with scintillating strings, airy synth leads, and powerful breaks that usher all to the dance floor. 
Tourist takes control on Inside Out's opening track, "Speak in Symphony," with a nearly seven-minute journey as undulating string plucks and ghostly synth chords capture our attention from the very first note, before an energizing and cathartic drop encapsulates a refreshing breakbeat vibe. The positive energy prevails on "Your Love," as an electrifying house beat carries the vibe. Here, Tourist reminds us that he is as good as anyone when it comes to controlling a raucous crowd with both hands high in the air. If there is one track to define the joyous triumph of Inside Out, it's "Your Love." 
Venturing deeper into the ether of Tourist's return, "With You" slows the tempo down for a reflective auditory adventure.
This track recounts the feelings of longing and the free-spirited beauty of "going anywhere with you." A welcomed serotonin boost keeps our spirits high while holding to the harsh fragilities of life. "A Dedication" keeps our heartstrings in tow as Tourist allows his production abilities to shine bright. Bouncing synth stabs, perfectly placed vocal chops, and just the right amount of bass keep us grooving through the bleak undertones of Inside Out.
As we reach the halfway point, "April" provides a delicate yet potent addition to the album. A driving kick drum leaves us in sway as dreamy chords, and well-placed strings command full attention. Again, Tourist's ability to capture emotion through sound lands front and center. In comparison, "Lark" bridges the sonic gap between nature and technology. A beautiful light defines the track as Tourist undulates between elated grooves and appropriately restrained softness from beginning to end. 
Inside Out has proven to be a beautifully important record, not only for Tourist himself, but for electronic fans around the globe as we collectively navigate our new chapter on Earth.
As we enter the final throws of Inside Out, "Silent Letter," reminds us all of Tourist's dance floor dominance. An infectious, high-energy bop will leave you smiling from ear to ear on the first beat. While the technicolor soundscapes brought forth from Inside Out must sadly come to a close, Tourist ushers in his curtain call with "Eternal," an effervescent, industrial-driven track choc-full of echoey vocals, powerful drums, and perfectly placed synth stabs that define the ethos of the album as Tourist's best work to date. While the world may not be the same as it once was two and a half years ago, we can be grateful for producers like Tourist sharing their work with the world to help soften the blows from life's ever-evolving tribulations. 
---
Tourist – Inside Out – Tracklist:
Speak In Symphony
Your Love
Avalanche
With You 
A Dedication
April 
We Thought You Were Sleeping
Lark 
Silent Letter 
Eternal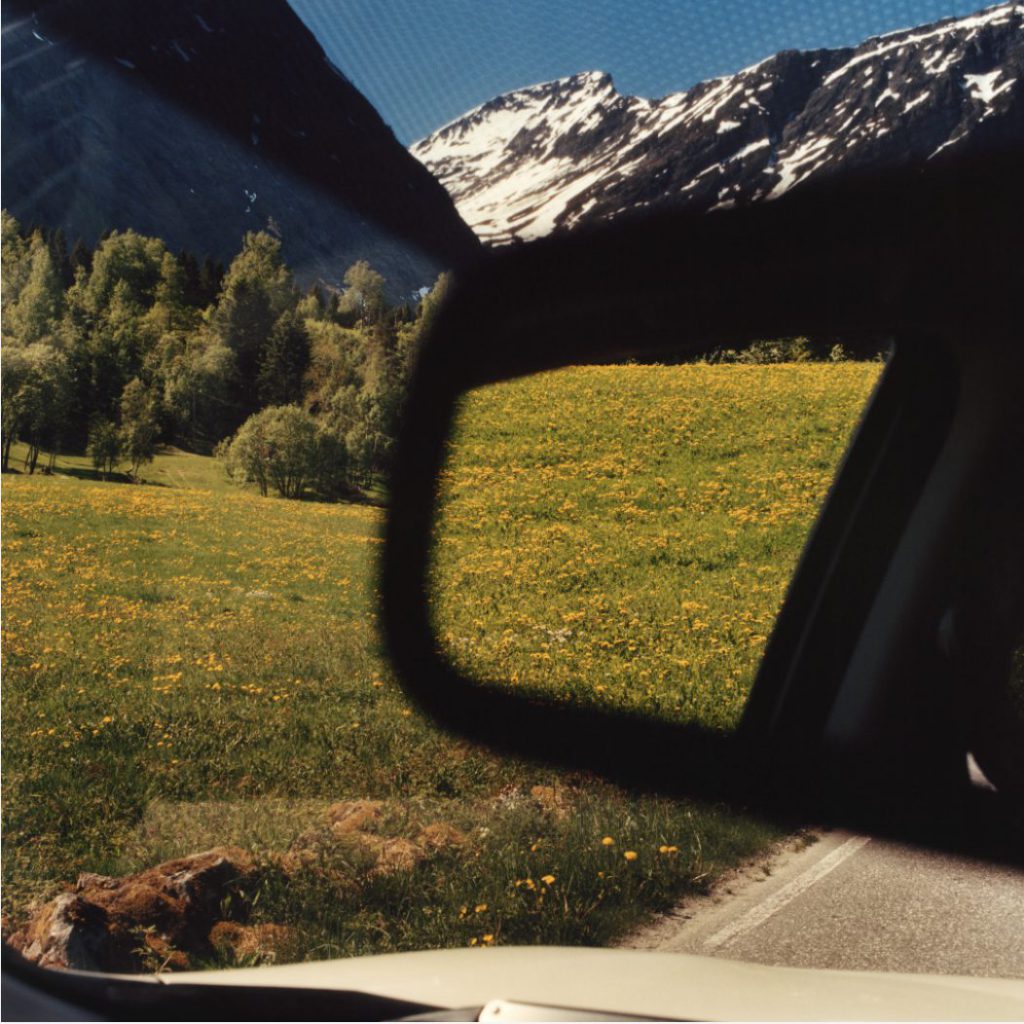 ---
Follow Tourist on Social Media:
Website | Facebook | Twitter | Instagram | SoundCloud