Giuseppe Ottaviani digs deep and pours every ounce of himself out to shape the sound on his latest album, Horizons [Part 1]!
---
It's been three years since trance guru Giuseppe Ottaviani gifted the world with Evolver, and finally, the time has come to connect to the rhythm of his most outside-the-box creation to date. Horizons [Part 1] sees Giuseppe explore beyond his well-known soundscapes. He has reached peaks with previous albums like Alma and Slow Emotion, and his 2.0 and 3.0 performances, which allowed him to tap into the deepest crevice of his eloquent spirit, discover what was missing, and unload a project that speaks volumes beyond the dancefloor.
Since much of this album was produced during the pandemic, Giuseppe had the time to collect the perfect talent tasked with the quest to bring out the voice of the album. Within the gorgeous melodics and stress-relieving basslines, you'll find soulful expressions from songbirds Monika Santucci, Dan Soleil, April Bender, Mila Josef, Natalie Shay, Jan Burton, and Italian producer Hypaton. If you pay close attention to each brilliant lyric, you'll quickly come to realize that Horizons is intensely relatable, instantly reserving its spot as a timeless work of art.
Because his creativity has been rolling in like a tidal wave, Giuseppe made the crafty decision to separate Horizons into two parts. This format allows the space for each half to be fully absorbed by the listener, ensuring the greatest impact on the soul. He also makes it clear, in an intimate YouTube video, that while the vocal landscape and general vibe of Horizons may make it seem like he's moving into an entirely new realm, this isn't necessarily going to be permanent. He simply wants to make sure that he's gifting the world every single piece of himself, leaving no stone unturned as he nurtures his legacy for many more years to come.
If you're ready to fall in love with Giuseppe's latest masterpiece, grab your copy of Horizons [Part 1] on your favorite music platform, stream the album below on Spotify, and continue on for my take on the tracks!
Stream Giuseppe Ottaviani – Horizons [Part 1] on Spotify:
---
Take a deep breath and clear your mind as you prepare to witness Giuseppe level up.
Horizons [Part 1] takes off with a gorgeous soundscape by the name of "With You." No matter where you are or what you're doing, this track will inspire you to drop everything, turn your face up to the sun, and bask in the warm melody. Monika Santucci's voice is like being touched by an angel; gentle, soothing, sweet, and playfully unique. As her voice drifts off into the clouds, the affectionate synth tones take over, encouraging your spirit to take flight.
If you're in the market for something with a little punch, then look no further than "Hero." This track oozes techno flair, featuring the intense vocal stylings of Dan Solieil. The ting of the hi-hat will get those feet gliding in obedience as the cosmic synth pulls you into a trancey state of mind. Even though Giuseppe mentioned that this album is meant to be enjoyed beyond the dance floor, I can't help but obsess over the idea of hearing this track on the big festival speakers, as fireworks light up the night sky.
Now, if you're looking for something to slap a smile on your face, then hit play on "Something I Can Dream About." April Bender's supreme vocal ability allows the lyrics to retain an infectious quality that will resonate in your brain long after the track comes to an end. Filtering past that focal point, Giuseppe presents the eardrums with happy melodics and an uplifting tempo, perfect for a celebratory shuffle through the park on a bright summer day.
"Fade Away" answers back with somber beginnings before hitting the gas pedal for a dizzying drive into paradise. Mila Josef's vocals are delicately haunting with a touch of pop attitude. When combined with the edgy top-end melodics and a rolling bassline, we have a tune that digs its way into the deepest corner of the subconscious to unchain the inner wild child. I dare you to keep your hips from swaying to the brooding energy! Spoiler alert, it's quite impossible.
Now that you've feasted on those lyrical delights, it's time for Giuseppe to run solo for a spell.
The first lyric-free outing on the album comes in the form of "The Wind In Your Face." The preeminent detail that stands out in this track is the clicking sci-fi sound structures that suspend atop a striking, ethereal melody. This trait is balanced beautifully with a hypnotic pulsing bassline that ebbs and flows throughout this sensory-explosive journey. In fact, if you close your eyes tight and drop into a meditative state, you may begin to feel a cool breeze sweep around your headspace. This is mother nature's loving breath of life, arriving to purify the body and cleanse the soul.
"Replay" swoops in next, with Natalie Shay primed and ready to dip you into a deep state of euphoria. This may be the most intense track of the lot, featuring eerie synth notes that take on a life of their own. A delirium-inducing tech-soaked rhythm, and an earth-shattering rise catapults listeners straight through an otherworldly wormhole. Natalie's voice is wildly inspiring, making me want to grab the closest microphone and belt out the lyrics at the top of my lungs.
It's time to get serious because the outrageously talented Jan Burton is next up to the plate! Unlike the title may suggest, "Colour Me" is actually a ridiculously dark musical expression. Sure, the repetitive psychedelic synth rise may float through the brainwaves as splashes of color, but Jan's raspy whispered vocals make you feel like you're falling into the shadows, headfirst into an enchanted abyss.
As you engage in a friendly romp with the trippy creatures of the night, "Fahrenheit" arrives to zap you back to reality. This marks the second solo outing for Giuseppe, highlighted by vivid synth tones and a soft melody that lingers through the airwaves without a care in the world. I would say that this track makes the listener turn inward, offering up a gentle platform for introspection while the encouraging tempo keeps the feet fully activated.
Once again, Giuseppe Ottaviani hits the ball out of the park.
As the curtain falls you'll witness perfection in the form of, "Tree Of Souls," co-produced by Hypaton. This track pumps through the speakers with a low octave growl, setting the stage for an intoxicating synth pulse that evens out the eccentric top-end charm. This is a wonderful way to end such an alluring package of beats because the chilled-out vibe propels listeners into a comfortable state of bliss. All that's left to do is fall back onto the cool grass under the protection of a towering tree as you look off to the horizon, simply appreciating the beauty within the beat.
Looking back, Horizons [Part 1] did exactly what it was designed to do. It proved that Giuseppe has so much more in his tank and it showed us that the best experiences are born outside of the box. In my opinion, you can honestly enjoy this package anywhere on the planet. Whether it be in your backyard, on the beachside, on a mountain hike, or on the festival floor, there's no "right" way to enjoy the journey. Horizons is what you make of it and that's why this album will go down in history as a timeless Giuseppe masterpiece.
---
Giuseppe Ottaviani – Horizons [Part 1] – Tracklist:
With You (with Monika Santucci)
Hero (with Dan Soleil)
Something I Can Dream About (with April Bender)
Fade Away (with Mila Josef)
The Wind in Your Face
Replay (with Natalie Shay)
Colour Me (with Jan Burton)
Fahrenheit
Tree of Souls (with Hypaton)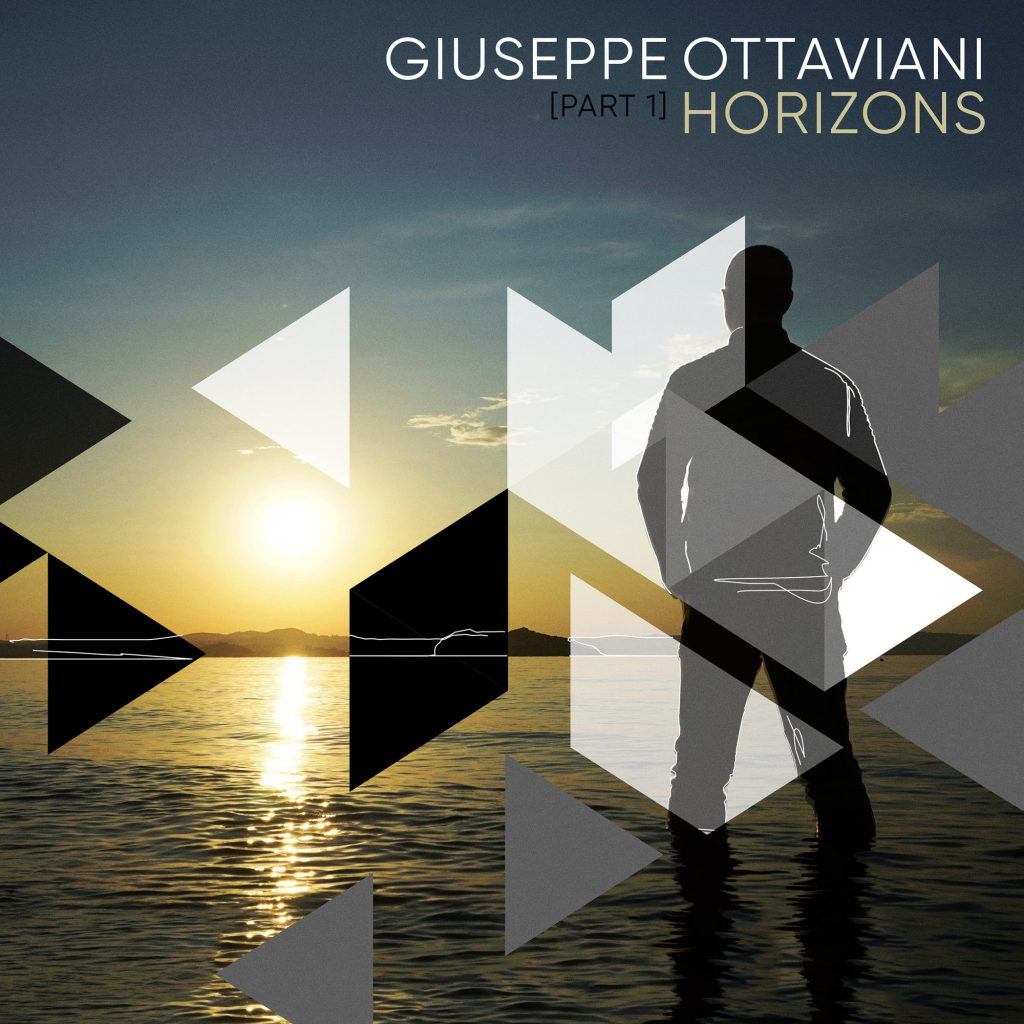 ---
Follow Giuseppe Ottaviani on Social Media:
Website | Facebook | Twitter | Instagram | SoundCloud